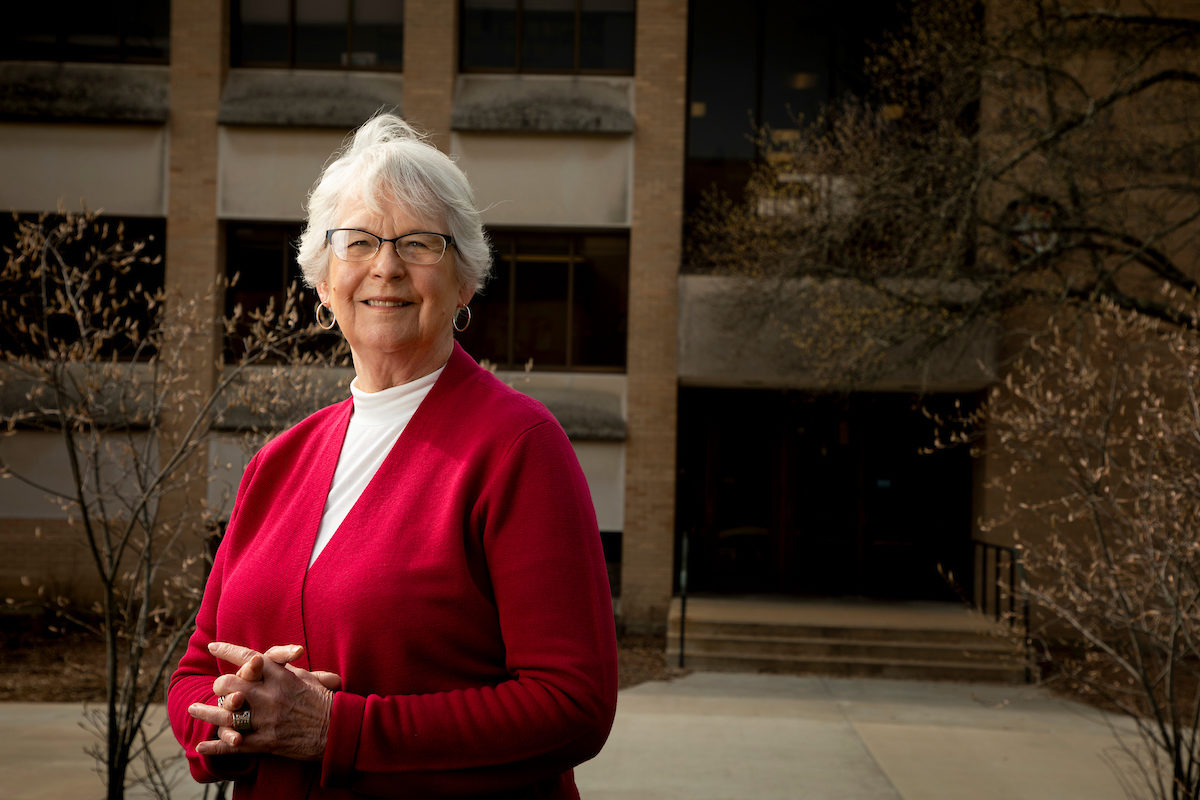 Dixie Finley is a trailblazer.
When the retired middle school counselor crossed the stage to receive her diploma in 1968, she became Missouri S&T's first psychology graduate.
Finley was part of a significant academic expansion in S&T's history. When S&T became a standalone university in 1964, its curriculum was expanded to include programs in liberal arts, humanities and social sciences. 1968 was the first year S&T offered bachelor of arts degrees, and Finley was one of the first recipients.
The campus was different then.
"Almost always we were the only females in the class," says Finley, who attended classes while living at home with her husband and two daughters.
"The university has changed in many ways since I graduated," she says. "The students and staff are much more diverse, including the male-to-female ratio."
After earning a master's degree in counseling from the University of Missouri-Columbia, she began a 27-year career in the Rolla Public Schools, first at Rolla Junior High and then as a counselor at Rolla Middle School, where she worked until retirement in 2000.
"As a middle school counselor, I spent approximately 10 hours a week in classrooms teaching developmental classes," Finley says. Topics included conflict mediation, anger management, social skills, study skills, alcohol and drug information, and career exploration.
"Middle school students (10- to 13-year-olds) come in so many physical sizes and degrees of mental and emotional maturity it guarantees a very diverse population," Finley says. "I enjoyed the creative energy and the potential of these preadolescents. I particularly enjoyed the Conflict Resolution Team. These young people learned mediation skills, practiced them and were then available to assist their classmates in resolving conflicts."
Finley loved her job – and the feeling was mutual among the people she worked with.
In 1997, Finley was named Middle School Counselor of the Year by the Missouri School Counselor Association. Then in 1999, the American School Counselor Association named her National Middle School Counselor of the Year.
"These awards were based on letters of recommendation from students, parents, staff and administrators," she says. "The selection was made by committees of counselors from Missouri and across the United States. So these awards were particularly meaningful because I was chosen by my peers."
Today, Finley stays busy with volunteer activities, walking, socializing with friends, visiting grandchildren in Arizona and Minnesota and a sister in Hawaii, and attending sporting events.
Finley's late husband, Charlie, coached football and track at S&T, and over the years, she developed a love of Miner athletics.
"I still am a Miners fan. I attend many Miner sports events. I enjoy the competition."