Missouri S&T's Mark Fitch to receive UM System president's award for service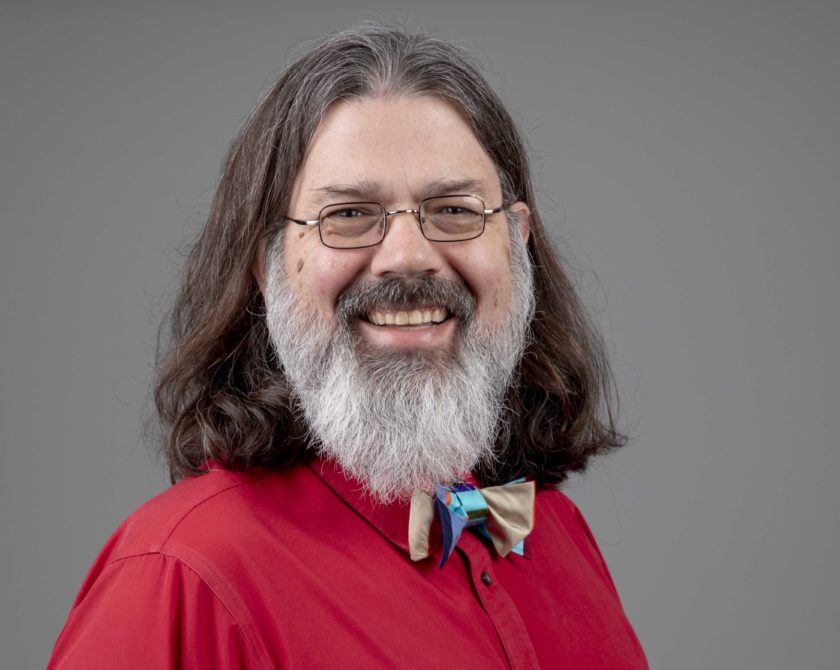 Missouri S&T's Dr. Mark Fitch will receive a University of Missouri System President's Award for University Citizenship – Service this week.
University of Missouri (UM) System President Mun Choi will recognize Fitch at the Thursday, April 11, UM Board of Curators meeting on the Missouri S&T campus.
"I feel this award honors the students and my colleagues who do all the hard work that results in success," says Fitch, an associate professor in the civil, architectural and environmental engineering department. "I just show up when asked and try to organize things."
"Most will never know the effort Mark put forth, nor will they realize the great campus benefit of his even-tempered, honest and unwavering leadership," said Dr. Joel G. Burken, chair and Curators' Distinguished Professor of civil, architectural and environmental engineering at Missouri S&T.
Fitch will be honored in particular for his service work through Engineers Without Borders (EWB). He serves as the advisor for Missouri S&T's student chapter of EWB.
"Through EWB, Mark leads students in international projects and spends weeks of the year, unpaid, working with students in developing countries," says Burken. "The work he leads is changing the lives of the communities they engage and also the lives of our S&T students. In the coming year, three S&T graduates from the environmental engineering program at S&T will be joining the Peace Corps to take a professional step in the same direction."
Burken says Fitch's dedication and talent have also been critical to the long-term health and success of the department. Fitch serves as assistant chair of the environmental engineering bachelor's degree program, and in that role, Burken says, Fitch advocates for the students as well as the campus.
"He does not simply organize engagement and recruiting events, he demonstrates complete commitment to the daily and weekly efforts required to follow up on promises made," says Burken.
Fitch helped guide the S&T campus through the Higher Learning Commission accreditation process. He also served a five-year rotation as an officer of the S&T Faculty Senate, which included three years of service on the UM System Intercampus Faculty Council.