An offer she couldn't refuse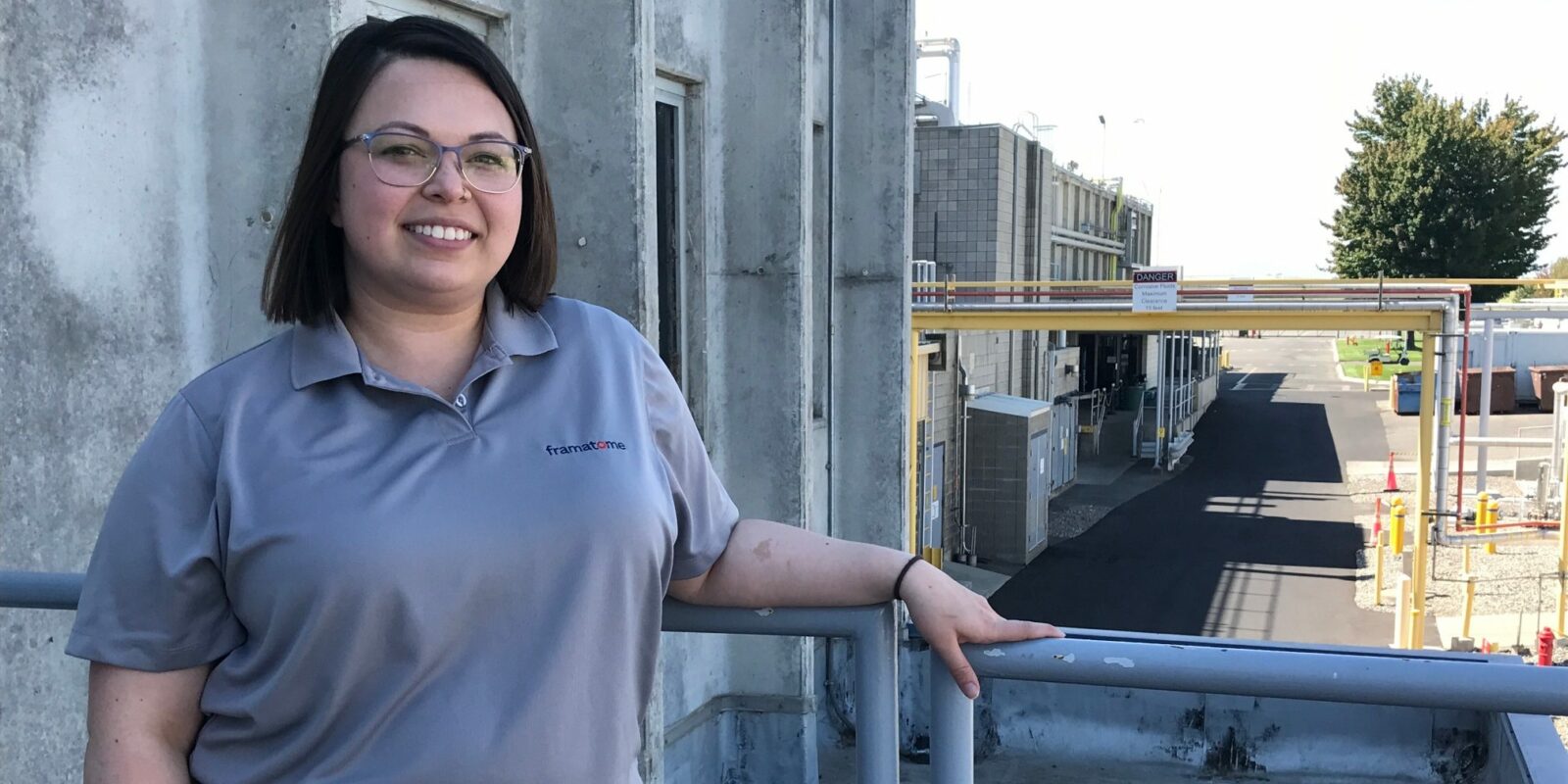 When Destinee Rea began looking at colleges, she knew she wanted to pursue a career in the STEM field. The problem? She had no idea which one. Drawn to S&T because of her interest in science and engineering and the flexibility it offered through the freshman engineering program, she says her decision was finalized when she received the Chancellor's Scholarship.
Once on campus, Rea found every opportunity she could to get involved and make a difference. She earned the Greek Volunteer of the Year award as a member of Zeta Tau Alpha fraternity and later the Challenge the Process Award for her tenure as president of the Panhellenic Council. She also worked for four years in the admissions department, giving tours and speaking about her experiences, and served as an Opening Week mentor for four years as well. In addition, she was a member of Blue Key Honor Society and volunteered with the Mentors Make a Difference program.
"It was always so interesting, and I loved being able to engage with prospective students to help them figure out if S&T would be a good fit or not," says Rea, a 2015 ceramic engineering graduate. "I loved helping New Student Programs out, and it was always so rewarding talking with someone you gave a tour to when they were a junior in high school and watching them grow more and more confident during their first week at S&T."
After considering majoring in chemical engineering and later chemistry, Rea landed on ceramic engineering. She knew she wanted to be in a manufacturing environment after a summer internship in the glaze preparation department at Dal-Tile, a porcelain floor tile manufacturer in Muskogee, Okla.
"In manufacturing, the process of whatever you are manufacturing is essentially the same every day, but there is always a new challenge," she says. "Whether you are trying to solve a quality problem that cropped up overnight or you're trying to make something run faster or better for your operators, every day feels like something new."
Rea says her S&T professors always stressed that while the specific topics they were learning about were important, the most important thing they could learn while they were at S&T was how to solve problems.
"This has been so true throughout these first few years of my career," she says.
After graduation Rea joined the Ardagh Group, a glass container manufacturer in Winchester, Ind., in its Management Leadership Development Program. Today she works as a process engineer in nuclear fuel manufacturing for Framatome, a nuclear energy company in Richland, Wash., that designs, builds, advances, and maintains the world's current nuclear fleet. She previously served as chair of the Framatome – Richland chapter of North American Young Generation in Nuclear and currently serves as vice chair.
"I certainly never expected to be working in the nuclear industry with my ceramic engineering degree, but uranium dioxide nuclear fuel pellets are ceramic material," she says.
The fuel produced at Framatome in Richland accounts for around five percent of the total electricity generated in the United States, according to Rea.
"To me, the most rewarding part of working in manufacturing is that what I do every day contributes to something tangible," she says. "I can just go out on the manufacturing floor and see the fuel pellets that we are making and know that we are contributing to carbon-free electricity."
Rea has also been in the manufacturing side of Framatome's contribution to the Department of Energy's Enhanced Accident Tolerant Fuel program. The company has been developing chromia-enhanced UO2 fuel for the program.
"My most challenging project to date has been serving as the responsible engineer for our internal pellet manufacturing qualification," she says. "There were a lot of long nights involved, but now we are able to successfully manufacture chromia-enhanced fuel pellets that will go into commercial nuclear reactors."
Rea encourages S&T students to remember that their path won't always be linear.
"It's easy to have certain expectations coming in to college as a freshman, but who really has life figured out at 18? Or 19? Or 20?" she says. "Finding a support system in the ceramic engineering department was key, really. My professors cared about whether I succeeded or not, and there was always a group of students that I could study with in the McNutt commons area."