Entrepreneurship in action as S&T students pitch ideas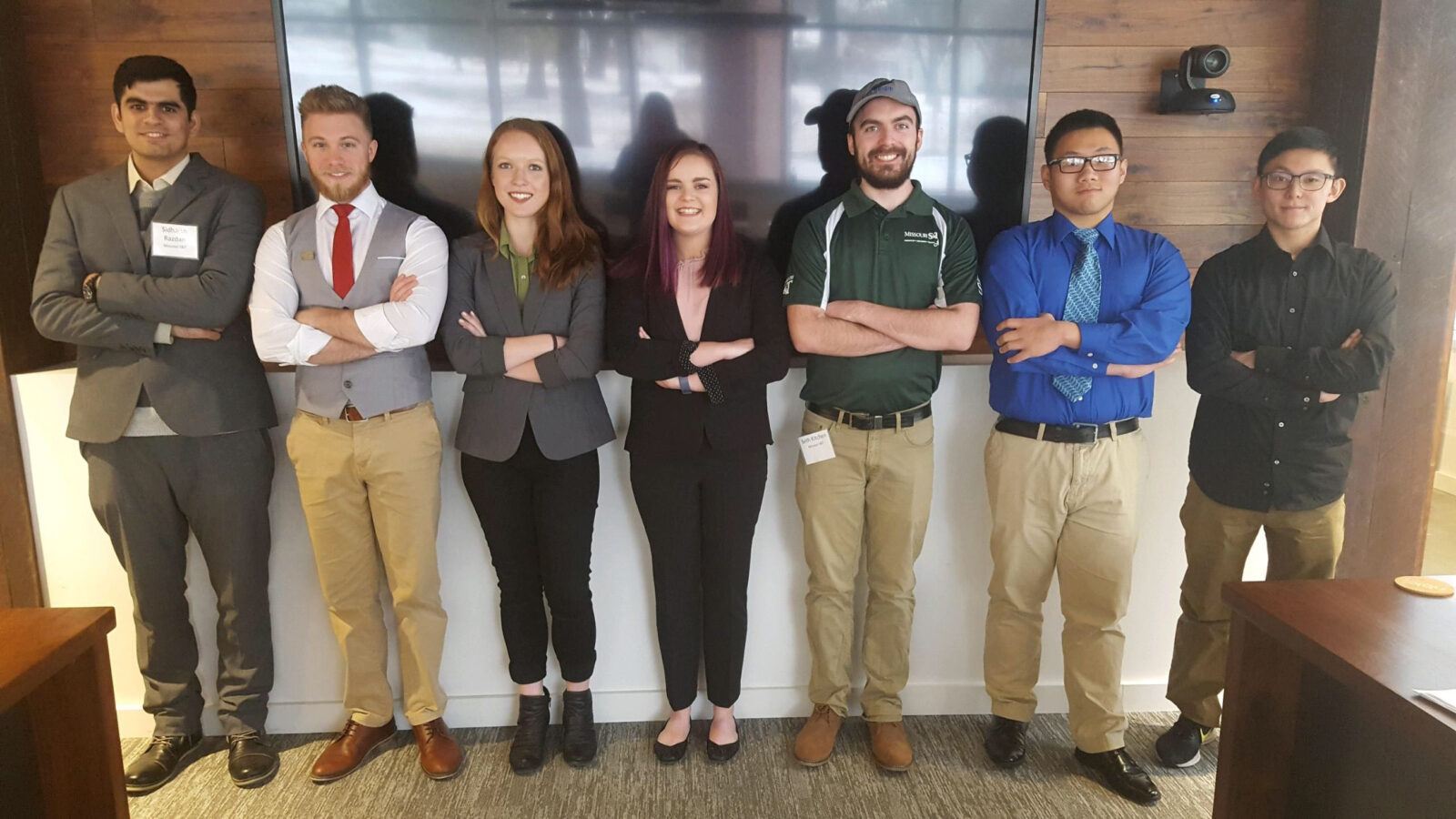 Thousands of people who suffer from Crohn's disease, an inflammatory bowel disease, may soon have relief due to two Missouri S&T students' work with glass. The two will pitch their ideas as a potential business enterprise as part of the University of Missouri System's Entrepreneur Quest (EQ) program.  
By combining their biology studies with some ceramic engineering ideas, Missouri S&T students Vanessa Mahan and Catherine Pollman have worked to use bioactive glass as a way to potentially change the pH level in the body of a Crohn's disease sufferer. By including the biomaterial in an oral medicine that dissolves and prevents scar tissue, the two realized that they could implant the glass in the human body via a pill to repair the damaged area. Their group has filed for corporate status, will conduct testing with prototypes soon and have already thought up a name for the product – Bionic Bowel.
"I've noticed that different disciplines in the university talking to each other more often allows them to solve problems from a different angle and consider a combined solution," says Pollman, a senior in biological sciences from Waynesville, Missouri. "This project has shown me that the research we do can directly impact the lives and wellbeing of people who are hurting. We have the ability to help them to live normal lives and enjoy the world around them, and that is such an incredible opportunity and privilege."
Crohn's disease is an inflammatory bowel disease that affects thousands each year. It causes inflammation of the digestive tract, which can lead to abdominal pain, fatigue and malnutrition. The inflammation caused by Crohn's disease often spreads to bowel tissue and can be both painful and debilitating, and sometimes may lead to life-threatening complications. There is no current cure for the disease, but therapies can reduce its signs and symptoms.
Mahan and Pollman are pitching their biology project as semifinalists in the EQ program. EQ seeks the best and brightest students at all four UM System campuses to help accelerate their startup by providing new skills and mentors to guide them through the venture development process.
In the fall of 2018, the system kicked off the competition, which involves several rounds of students pitching their business ideas and inventions. In November, 10 Missouri S&T teams were selected to participate in an eight-week education course developed and taught by Dr. Ron Kelley, a successful serial entrepreneur. On Wednesday, March 20, semifinalists will compete for $30,000 and the chance to challenge the top three finalists from the other campuses during the EQ Finals Cup that will take place in conjunction with the system's Entrepreneurial Educator Summit on April 5. Both pitch competitions are awarding $15,000 for first place, $10,000 for second and $5,000 for third place.
"We've gone through a couple of rounds of the entrepreneurship competition and it's taught me that sometimes you can't tell what you're capable of until you get into a program that plays to your strengths," says Mahan, a junior in biological sciences from Kansas City, Missouri.
EQ teams come from a wide variety of academic programs in science, technology, engineering and math and represent students at both the undergraduate and graduate level. Recruiting for 2019-20 EQ will start in mid-April.
For further information, contact Misty House, campus coordinator for both the EQ program and the National Science Foundation I-Corps Site program, at housem@mst.edu or 573-341-6045.