The Texas Tenors holiday show comes to Leach Theatre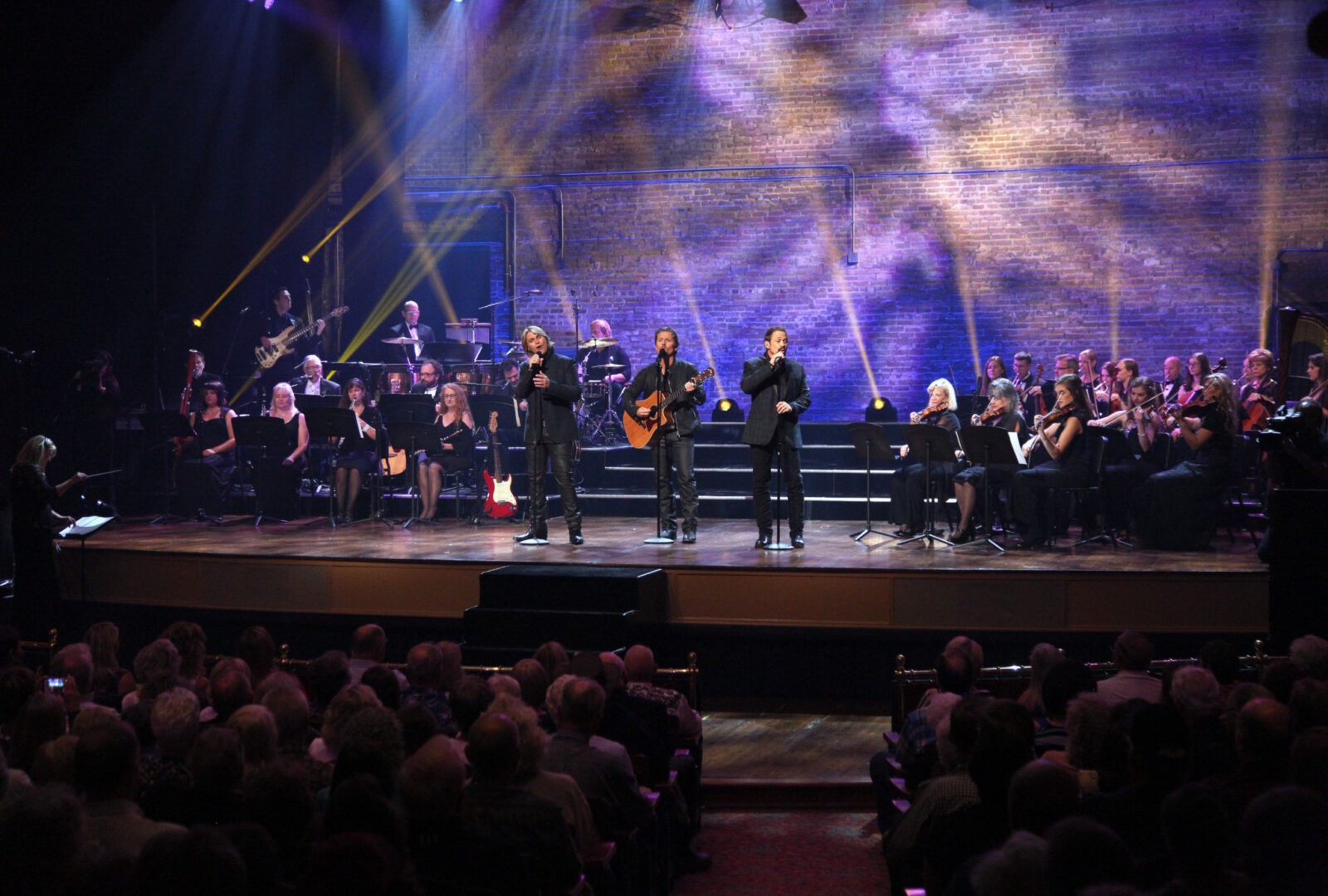 Leach Theatre will host the Texas Tenors for a performance of their holiday show, "Deep in the Heart of Christmas," as a part of the 2018-19 Campus Performing Arts Series at Missouri S&T.
The performance will be held at 7:30 p.m. Friday, Nov. 9. Tickets are $42 for adults and $37 for youth and can be purchased through the Leach Theatre Box Office located in the vestibule inside the main entrance of Castleman Hall, facing 10th Street. The Leach Theatre Box Office is open 10 a.m.-4 p.m. Monday through Friday. Tickets can also be purchased online at leachtheatre.mst.edu. There will be a limited number of student rush tickets available for $10 with a valid Missouri S&T ID on the day of the event.
The Texas Tenors' repertoire includes a blend of classical and contemporary songs ranging from John Denver's "Take Me Home, Country Roads" to "E lucevan le stelle" from Puccini's Tosca. Since their debut nine years ago on NBC's "America's Got Talent," the group has accumulated a long list of accomplishments, including three Emmys, two PBS specials, several Top 50 radio hits, four Top 10 albums and six million YouTube views.
The Texas Tenors "Deep in the Heart of Christmas" show includes seasonal favorites such as "O Holy Night" and "Joy to the World" as well as popular hits and original songs.
The performance is sponsored by Alpha Media, Bott Radio Network, Fidelity Communications, Kaleidoscope Weekly, KFLW 98.9 "The Fort" and Rolla Daily News.
For more information, contact the Leach Theatre Box Office at 573-341-4219 or at leachtheatre.mst.edu.