S&T Symphonic Band and Wind Symphony to perform Nov. 11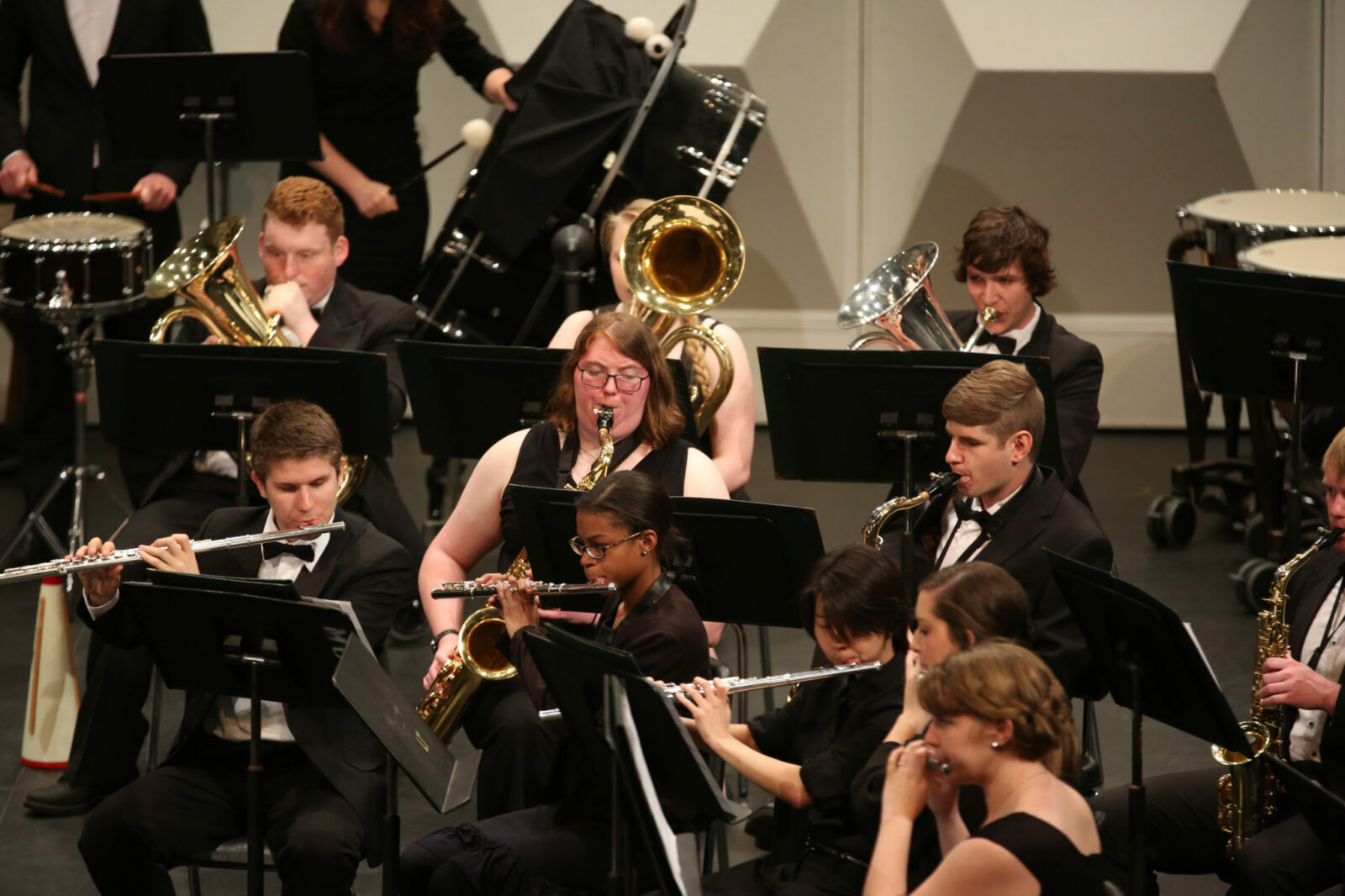 The Missouri S&T Symphonic Band and Wind Symphony invite the public to attend their fall concert in November.
The concert will be held at 2 p.m. Sunday, Nov. 11, in Leach Theatre of Castleman Hall, located at 10th and Main streets in Rolla. The concert will feature performances by the Missouri S&T Symphonic Band, directed by David Cress, lecturer in music, and the University Wind Symphony, directed by Dr. David Samson, assistant professor of music.
The concert will begin with the Symphonic Band performing "ABA Symphonic March" by John Cheetham, "Airs of the Court" by Ottovino Respighi, "Snapshots!" by Barry E. Kopetz and Erik Morales' "Urban Dances." The Wind Symphony will then perform "Joy Revisited" by Frank Ticheli, "Salvation is Created" arranged by Bruce Houseknecht, "Variations on a Korean Folk Song" by John Barnes Chance and Gustav Holst's "Second Suite in F for Military Band." The concert will conclude with the Wind Symphony honoring our nation's military with a performance of "Armed Forces – The Pride of America." This piece, arranged by Larry Clark and Greg Gilpin, includes the official songs of all five branches of America's Armed Forces.
This event is free to Missouri S&T students with a student ID and to youth age 18 or younger. Tickets are $5 for the public and are available in the Leach Theatre Box Office, located inside the main entrance of the theatre, which faces 10th Street.
The concert is presented by the department of arts, languages and philosophy. For more information about the Nov. 11 performance, call the Leach Theatre box Office at 573-341-4219.