Showalter named Kiewit Faculty Scholar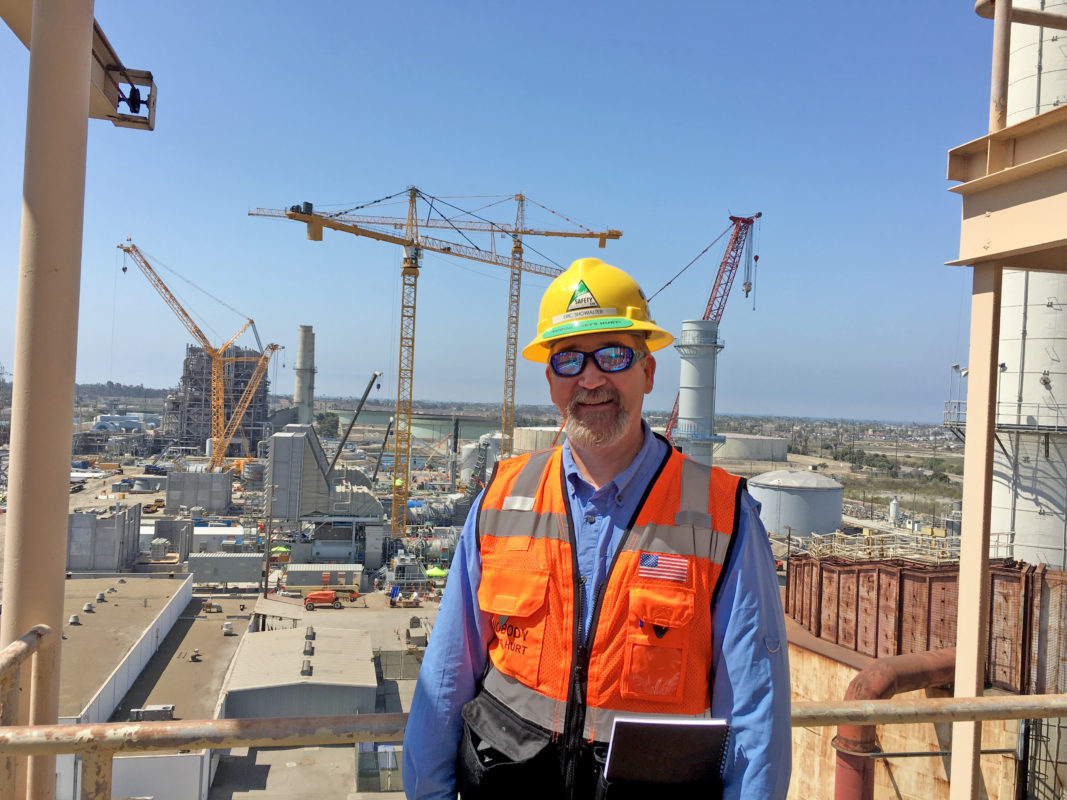 Dr. Eric Showalter, assistant chair and teaching professor of civil, architectural and environmental engineering at Missouri University of Science and Technology, was named a Kiewit Faculty Scholar and spent this past summer with Kiewit Power Constructors.
Showalter spent three weeks in Lenexa, Kansas, in 1Estimating, learning Kiewit's systems for cost estimating then moved to Omaha as part of "Building a Stronger Curriculum with Kiewit," a three-day workshop with faculty from across the U.S. and Canada. Here he learned about safety, planning, equipment management, 3-D visualization and more.
Showalter was then assigned to the Alamitos Power Plant in Seal Beach, California, for six weeks.
"Alamitos is an EPC (Engineer Procure Construct) job, about $630 million, and the pace of design and construction was something I'd never experienced," Showalter says. "I had the opportunity to see almost anything I wanted to on the project. Some days I did things an intern would do; checking shop drawings or out in the yard looking for specific pieces of pipe. Other days I'd work on lift plans for 75-ton lifts. I sat in on meetings with the client. I went out in the mornings for stretch and flex with the boilermakers, ironworkers and the pipefitters."
During the last two weeks in California, Showalter completed the Foreman's Leadership training, alongside 15 union foremen.
"Everyone was so good to work with, I learned from everyone on the job, from the project manager to the carpenters and other trades," Showalter says. "The superintendents were especially good at giving me interesting things to work on, answering my questions and making me part of the team."
Kiewit requires that faculty scholars produce education modules that are then posted on the Kiewit Professor's Portal. The modules, which are available for any faculty member to download and use, include a presentation, a set of presenter's notes, quizzes and assignments, photos, drawings, and videos.
"It was a tremendous opportunity for me to spend time on the jobsite," Showalter says. "The last time I worked for a construction company was about 28 years ago, and it was time to go get fresh experiences."