Black Violin to open S&T Campus Performing Arts Series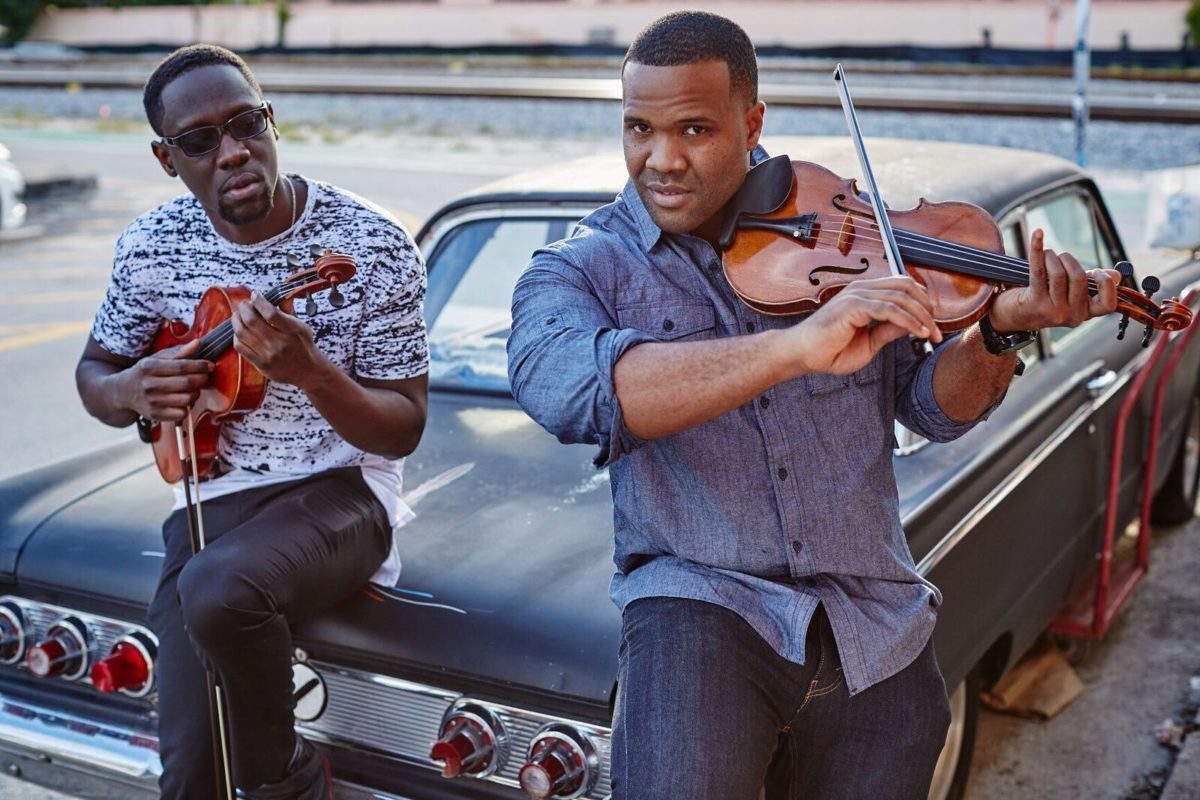 The Campus Performing Arts Series at Missouri S&T opens its 2018-19 season with a performance by the band Black Violin.
The performance will be held at 7:30 p.m. Friday, Sept. 28, at Leach Theatre in Castleman Hall, located at 10th and Main streets in Rolla. Black Violin, led by classically trained musicians Wil B. on viola and Kev Marcus on violin, uses a blend of classical and hip-hop music to overcome stereotypes and encourage people of all ages, races and economic backgrounds to join together to break down cultural barriers.
The group has collaborated professionally or performed with multiple artists including Kanye West, Aerosmith, Tom Petty, Wu-Tang Clan, Wyclef Jean and Alicia Keys. Its most recent album, "Stereotypes," hit No. 1 on Billboard's Classical Crossover chart and No. 4 on Billboard's R&B Chart.
Tickets are $45 for adults and $40 for youth and Missouri S&T students with valid ID and can be purchased through the Leach Theatre Box Office located in the vestibule inside the main entrance of Castleman Hall, facing 10th Street. The Leach Theatre Box Office is open 9 a.m. to 4 p.m. Monday through Friday. A small number of rush tickets will be available for $10 for S&T students with a valid student ID.
The performance by Black Violin is sponsored by Bott Radio Network, Bob and Susan Hooper, Kaleidoscope Weekly, KFLW 98.9 "The Fort," Merle's Music and Sunny 104.5 FM.
For more information, contact the Leach Theatre Box Office at 573-341-4219 or visit leachtheatre.mst.edu.