Student groups join forces to help student emergency fund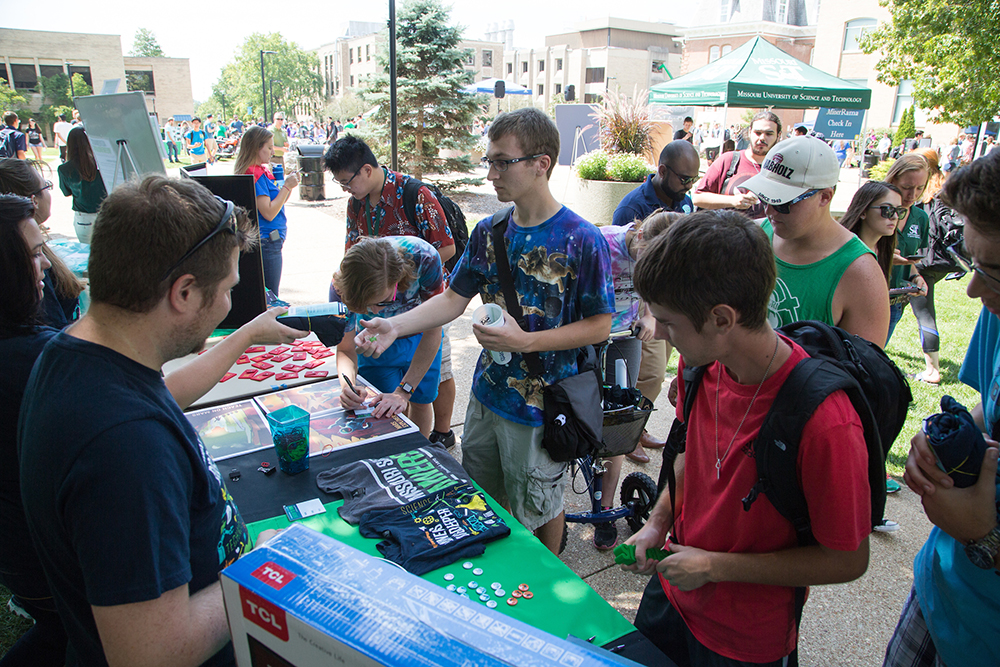 Eight student groups at Missouri S&T are joining forces as the fall semester begins to raise money to help their fellow students in need.
The fundraising effort, initiated by Missouri S&T Student Council, is an eight-week campaign to support the university's student emergency fund, which provides financial support for students who have emergency expenses.
"The previous student body president (Scottie Thomas) and I were involved with the promotion of the fund at its inception, and we frequently interact with members of the board that decide how the fund is divided up," says Student Council President Madison Moore, a senior architectural engineering major from Cape Girardeau, Missouri. "We saw firsthand how quickly the money was used up.
"The fund is supported primarily through donations by the board and other faculty and staff members right now, and they simply can't sustain the need," Moore adds. "The more students we help, the more who realize there is help to be had. It's great that we have dedicated faculty and staff who donate their time, money, and resources to help out students but we felt that it was time we got a student effort behind it as well."
Fundraising begins Friday, Aug. 24, during Missouri S&T's MinerRama involvement fair. At MinerRama, many of Missouri S&T's 250-plus student organizations showcase their programs with booths and displays on the main campus mall.
In addition to Student Council, S&T's Residence Hall Association, International Students Club, Student Union Board, Council of Graduate Students, Associated Students of the University of Missouri, the Interfraternity Council and the Panhellenic Council will participate. A different student organization will lead fundraising during each week of the eight-week drive.
The groups hope to raise at least $5,000 for the student emergency fund, says Kaeden Kessinger of Brighton, Illinois, a junior in chemical engineering and engineering management and Student Council's vice president for external relations.
Missouri S&T's student emergency fund provides financial support of up to $500 for students who encounter unexpected emergencies, such as illness or a death in the family. The fund is supported solely through private donations. Individuals may donate to the student emergency fund by contacting Missouri S&T University Advancement at 800-392-4112 or by giving online at giving.mst.edu (choose "other" and write "student emergency fund" in the form).