Missouri S&T programs prepare students to work with artificial intelligence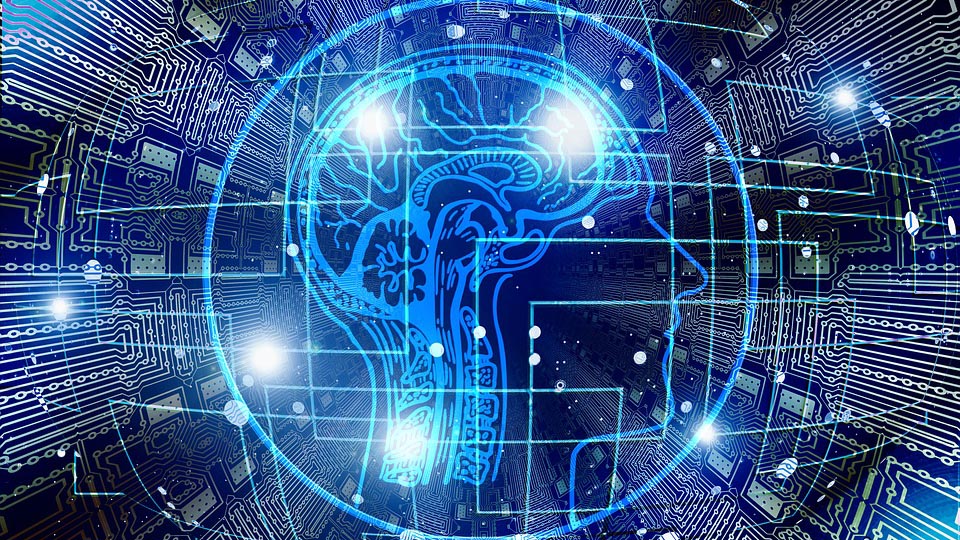 Students at Missouri S&T are taking advantage of a new opportunity to pick up skills in the field of artificial intelligence or AI. Starting this 2018-19 school year, Missouri S&T offers an undergraduate minor and graduate certificate in AI, Machine Learning and Automation in Business.
"Business executives and students especially need to understand AI and machine learning," says Dr. Keng Siau, professor and chair of business and information technology at Missouri S&T. "AI applications are already ubiquitous. Further, new AI jobs are coming, and we need to ensure our students are skilled, knowledgeable and competitive for jobs we can't even imagine yet."
An Oxford University study concluded that 47 percent of jobs in the U.S. are at risk of automation in the next 20 years. Workers in factories, trucking, data analysis, financial trading and other fields face replacement by AI. These job market changes make it essential that higher education institutions prepare students for jobs in AI and help retrain workers in mid-careers, Siau says.
Students enrolled in the classes this fall understand that AI is quickly becoming a vital tool for businesses to use, whether it is automation used for answering customers' inquires, analyzing big data, or controlling self-driving cars and trucks, says Siau.
"It became more and more apparent to me that these classes are the direction that nearly all business will be turning to in the future," says Missouri S&T graduate student Nels Portincaso, who is working on his master's of business administration (MBA) and a graduate certificate in Artificial Intelligence, Machine Learning, and Automation in Business. "It was advantageous for me to try to get in on the ground floor with the education."
Siau also sees AI instruction as a way to make higher education a vital part of shoring up the country's economy as jobs begin to transform. He says higher education should consider workers displaced by what he calls the AI revolution and evolution who need retraining. Siau says S&T can help workers manage the transition to new industries and new jobs and assist organizations in retraining their existing employees.
For undergraduate students, the minor in AI, Machine Learning, and Automation in Business requires five classes or 15 credit hours, and graduate students need four classes for a graduate certificate. The graduate certificate is also available for distance or online students.
"We make sure that we're teaching the latest skill sets and staying at the forefront of business practices and technology advancements," says Siau. "We want our students to be employed not only right after graduation, but also to have successful careers for a long time to come."