Magic-themed MinerRama offers students ways to get involved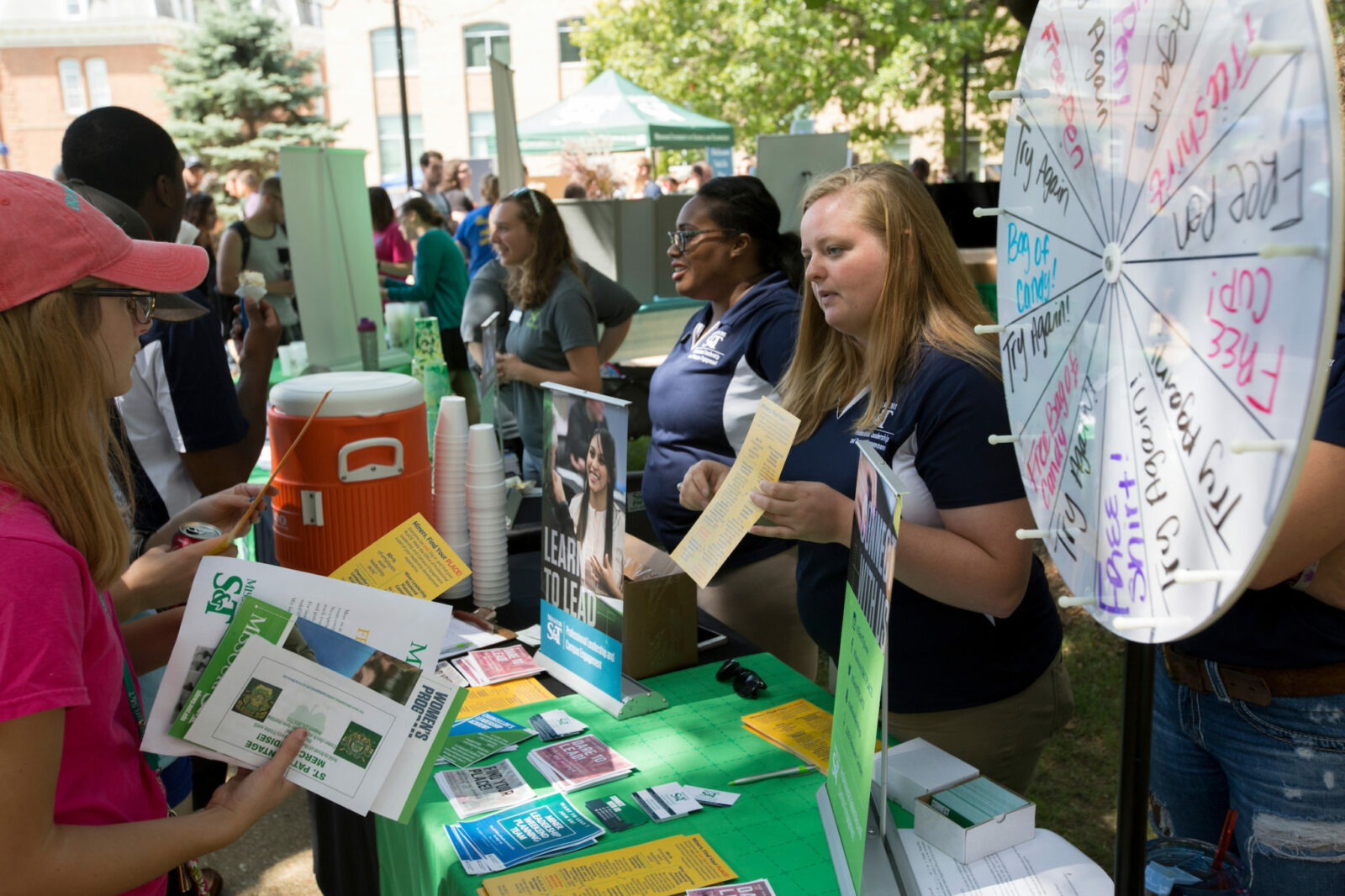 The Missouri S&T community will welcome new and returning students during its ninth annual MinerRama. Hosted by the student involvement department, the event kicks off at 11 a.m. Friday, Aug. 24, at the Puck and runs until 2 p.m.
Wizards and muggles alike are welcome at MinerRama, which features the Harry Potter-inspired theme of "find the magic of getting involved."
From archery to zombies, and a lot in between 
The event brings together approximately 200 student organizations, campus programs and local non-profit organizations to showcase ways students can get involved. Attendees will visit tables, play games and receive giveaways, all while learning about things to do throughout the academic year and campus resources.
"A key indicator of student success at any university is the connection you make to other individuals, groups and programs that commit you long-term to the university," says John Gallagher, director of student support services. "Through participation in a student organization for the long term, you develop skills that employers want to see, according to NASES, the National Association of Student Employment Services."
Katlyn Maas, a senior in engineering management from Morrisville, Missouri, enjoys MinerRama and recommends attending — especially for new students.
"Look at all of the groups that are active on campus, and get on the mailing lists for everything that you find interesting," says Maas, who participates in Lambda Sigma Pi and the Miner Challenge Alternative Break program. "Write down what groups you are interested in and that way you're not flustered by all the emails you're about to receive. Attend all the meetings you possibly can, then choose the top two or three that you're most interested in."
Ice cream for all 
Dr. Christopher Maples, interim chancellor, and other S&T leaders will serve free ice cream treats to students, faculty and staff, from a tent near the Puck from 11:30 a.m. to 1:30 p.m. during MinerRama.
In the event of rain, MinerRama will be moved into the Havener Center Atrium.
For more information, please contact the event's organizer, Jennifer Mueller, student service coordinator, at 341-7877 or email involvement@mst.edu.