Dr. Yinfa Ma, distinguished chemistry professor, retires from Missouri S&T
"Fortunate" was the single word Dr. Yinfa Ma used to describe his life during a June 22 retirement celebration held in his honor at Missouri University of Science and Technology.
Ma recently retired from Missouri S&T, where he served as associate dean for research and external relations in the College of Arts, Sciences, and Business and Curators' Distinguished Teaching Professor of chemistry. At the celebration, Dr. Robert Marley, provost and executive vice chancellor of academic affairs; Dr. Stephen Roberts, vice provost and dean of the College of Arts, Sciences, and Business; Dr. Larry Gragg, Curators' Distinguished Teaching Professor emeritus of history; and Tina Balch, chemistry staff member, spoke about Ma's energetic commitment to student success. They spoke of the joy and encouragement Ma shared with others, which was especially inspiring to the students and colleagues who worked with him.
Roberts noted that after high school graduation, Ma, a native of China, went to work on his father's farm without a plan to use his scientific giftedness. One of Ma's high school teachers intervened and found a way to get him started on his academic path—a humble beginning that helped shape Ma's character and career focus for the rest of his life.
Ma joined Missouri S&T in 2000 and quickly established himself as a top-level teacher, mentor and researcher. While at S&T, he received over a dozen teaching awards, published over 100 journal articles, mentored 20 graduate students, presented 50 invited talks, received over $5 million in research grants and was named a Fellow of the American Chemical Society. Ma also served as director of the Center for Biomedical Research.
During the celebration, Ma spoke with humility about his fortunate life. He expressed thankfulness for his supportive team at the College of Arts, Sciences, and Business. For his academic accomplishments, Ma thanked his wife, Dr. Honglan Shi, research professor of chemistry at Missouri S&T, for her steadfast support.
Ma is re-locating this summer to California where he will work as associate dean in the College of Natural Sciences and Mathematics at California State University, Sacramento. Dr. Melanie Mormile, professor of biology, has been appointed as interim associate dean of research and external relations for the College of Arts, Sciences, and Business.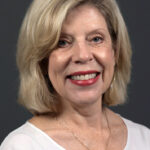 Looking for something?
CASE Department News
CEC Department News
Kummer College Department News