In series of talks, professor promotes materials of tomorrow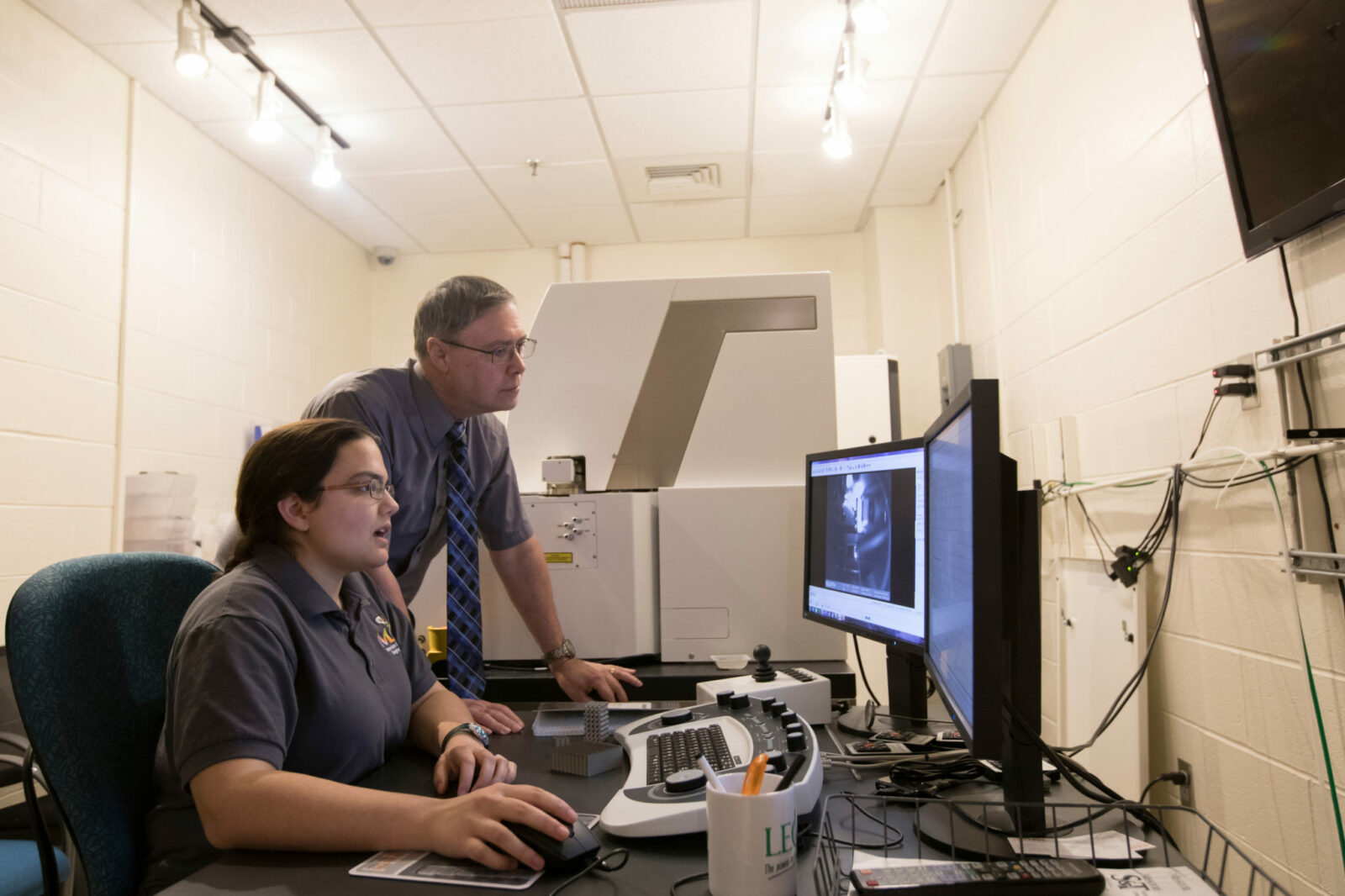 As a boy, Dr. Joseph Newkirk was fascinated by artwork that depicted a sleek, space-age future of flying cars and robotic servants – the stuff of TV shows like The Jetsons.
Today, Newkirk is still fascinated by a space-age future. But the Missouri S&T professor of metallurgical engineering isn't dreaming about George Jetson's speedy spacecraft. Instead, he's thinking about what future materials will be needed to transport people to Mars or make robots stronger.
As current president of Alpha Sigma Mu, the professional honor society for the materials science and engineering profession, Newkirk has been on the road delivering a series of talks to fellow materials scientists and engineers in hopes of spurring them to imagine new classes of metals, ceramics and other materials that will help create that not-so-far-fetched future.
In February, Newkirk delivered a talk titled "Creating the Materials of Tomorrow" at the 15th annual Congress on Materials Research and Technology in Paris. He spoke on a similar topic in Pittsburgh in October 2017 and will do the same in November in Rio de Janeiro, Brazil.
In each of these talks, a recurring theme emerges. Historically, the discovery of new materials spurred technological development. These days, however, the opposite is true.
"Technology is advancing much faster than materials are advancing," says Newkirk. "And what the materials community needs is a clear vision of what we need to turn the latest technological ideas into reality.
"The materials community also needs to do a better job of leading the conversation," he adds.
A world without steel?
In the past, the development of new materials led to massive technological and societal change that we now take for granted. The development of large-scale steel production in the 1800s led to the construction of bridges, railroad tracks and bolts, nails and screws that led to widespread improvements in infrastructure, industry and trade.
"It's hard to imagine our world without steel available in large quantities," Newkirk says. "We take it for granted."
To propel future advances, the materials community needs to develop materials that are lightweight yet strong enough to withstand ultra-high temperatures when re-entering Earth's atmosphere from a trip to Mars, for instance.
Other materials are needed "to develop power in compact form" for the robots of tomorrow.
"Today's robots are not strong," Newkirk says. "Go to an auto plant and you'll see something massive picking up something light, like a windshield. It's not at all like you see in the movies." These robots are not the powerful, crushing behemoths of Transformers.
A couple of initiatives by the U.S. government may help spur further development of new materials. Newkirk points to the federal government's Materials Genome Initiative, which was launched in 2011 to accelerate the development and deployment of "advanced materials," a term that, to Newkirk's frustration, is ill-defined. Over its first five years, the MGI provided $500 million in federal support toward developing new materials as well as computational and experimental tools and a digital database to help spur research and development.
Another initiative is by NASA, the U.S. space agency. NASA's Advanced Materials and Processing Branch supports research to develop advanced materials – there's that phrase again – to support future missions.
These efforts will help further development of new materials, Newkirk says. But other stakeholders also need to be involved – not only federal agencies like NASA, the Department of Defense and the Department of Energy, but also "major corporations that are multi-material," such as the aerospace and petrochemical industries.
Looking for something?
CASE Department News
CEC Department News
Kummer College Department News