S&T military historian embarks on U.S. Naval Academy visiting professorship
Dr. John McManus, Curators' Distinguished Professor of history at Missouri S&T and an American military historian, begins a visiting professorship at the United States Naval Academy (USNA) in Annapolis, Maryland, on Aug. 6.
McManus will hold the Dr. Leo A. Shifrin Chair, an endowed rotating professorship that will last for 10 months during the 2018-19 academic term.
"The Dr. Leo Shifrin Distinguished Visiting Professorship is the flagship endowed chair position in military history at the United States Naval Academy," says Dr. Richard Ruth, chair and associate professor of history at the USNA. "The selection committee recognizes Dr. John McManus's outstanding record in teaching and research in modern American military history and especially values his pedagogical and analytical emphasis on combat experience as a tool for enriching students' learning. We are delighted to have him on board in Annapolis."
Shifrin Chair holders are renowned naval and military historians who teach and pursue research while in residence in the Naval Academy history department. By bringing their research into the classroom, they demonstrate the relevance of naval and military history to the development of midshipmen as professional naval officers, notes the Naval Academy. Previous holders include Dr. Alex Roland, professor emeritus of history at Duke University; American classicist and historian, Victor Davis Hanson; and retired Army Maj. Gen. David Zabecki.
"Midshipmen might become commissioned officers in the U.S. Navy or U.S. Marines, Navy Seals or members of electronic warfare teams," says McManus. "Because I research and write about combat at the soldier level, I believe this perspective will benefit their development as military leaders."
A scholar of 20th and 21st century American wars, McManus frequently serves as a subject matter expert and has appeared on CNN, Fox News, C-Span, the Military Channel, the Discovery Channel, the Smithsonian Network, the History Channel and PBS. He is widely known for his painstaking research displayed in the publication of more than a dozen historically accurate, non-fiction books about World War II he's authored over the last 20 years. The books chronicle the personal battle experiences of combat airmen, ground soldiers and engineers. Each book took two to three years to complete, McManus says.
One reason McManus has chosen to focus his research on World War II is because of that war's systematic record-keeping and the widespread availability of documented veterans' firsthand accounts. "The record-keeping of 21st century wars is not as comprehensive as World War II's. It takes 20–30 years to get a perspective on a war. Over time, classified information becomes declassified, and subsequent events compel you to look at the war in a new light," McManus says.
During his visiting professorship, McManus plans to complete his most recent work, The United States Army in the Pacific, Volume II, To the End of the Earth: Hollandia Through the Occupation of Japan, while he has onsite access to the Naval Academy library and the National Archives.
McManus differentiates his work by writing about the common soldier rather than recording war history from the top-down perspective of highly ranked war heroes. As a modern American historian, McManus wants to bridge the gaps of understanding between the armed forces and society.
"In a macro sense, Americans are really lucky to be protected by our advanced military system," McManus says. "On the other hand, we pay for this in tax dollars, lives lost and the adjustments to trauma and re-orientation to society our military volunteers and their families endure."
"Nothing more could be asked of a person than to put their life on the line. I ask myself, 'Why are we doing it?' All Americans should ask themselves that question," says McManus. "As a historian, I want to get at the objective truth that can have the potential to shape turning points in war."
McManus joined the Missouri S&T faculty in 2000. In addition to numerous grants and teaching awards, in 2012 he received the Governor's Award for Excellence in Teaching. McManus holds a Ph.D. in history from the University of Tennessee and master's and bachelor's degrees from the University of Missouri, in history and journalism, respectively.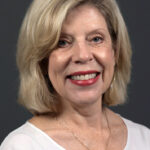 Looking for something?
CASE Department News
CEC Department News
Kummer College Department News