S&T Academy of Mines and Metallurgy inducts new members
Nine graduates of Missouri University of Science and Technology were inducted into the Missouri S&T Academy of Mines and Metallurgy at an induction ceremony held Thursday, April 19, in the McNutt Hall Commons on the Missouri S&T campus.
The academy is an advisory group that was founded in 1954. The group includes graduates and others who have made outstanding contributions to their professions.
The 2018 inductees are as follows:
Bonnie Carson of Ridgway, Colorado, earned a bachelor of science degree in applied mathematics and computer sciences from Washington University in St. Louis in 1971, a bachelor of science degree in geology and geophysics from Missouri S&T in 1977, and a master of science degree in environmental science and engineering from Colorado School of Mines in 1994. She worked as a senior field engineer for Schlumberger Well Services, the second woman hired for that position. Later she worked as a geophysicist for Companie Generale de Geophysique, senior environmental analyst for Coastal Oil and Gas, and project manager for Science Applications International Corp., where she managed and supported projects for the Department of Defense and the Nuclear Regulatory Commission. Carson formed Smiling Lake Consulting in 2004, developing legally defensible documents in compliance with the National Environmental Policy Act.  Smiling Lake has successfully facilitated approval of seismic surveys, fiber optic lines, pipelines, and thousands of oil and gas wells in the Rocky Mountain west.
Dr. David Borrok of Rolla, Missouri, earned a bachelor of science degree in geology and geophysics from Missouri S&T in 1995 and earned a master of science degree in economic geology from the University of Michigan in 1997. He then spent five years working in industry, including positions with ASARCO Inc. and Black & Veatch. Borrok earned his Ph.D., specializing in geochemistry, from the University of Notre Dame in 2005. He then accepted a position as a Mendenhall Postdoctoral Fellow with the U.S. Geological Survey, before moving to an academic position at the University of Texas at El Paso. As an assistant and then associate professor at UTEP, Borrok formed and directed the university's Center for Earth and Environmental Isotope Research. He became the inaugural director of the School of Geosciences at the University of Louisiana at Lafayette in 2012 and moved to Missouri S&T in 2017 to become the Gulf Oil Professor and Chair of geosciences and geological and petroleum engineering.
Dr. John C. Wagner of Idaho Falls, Idaho, earned a bachelor of science degree in nuclear engineering from Missouri S&T in 1992, and master of science and Ph.D. degrees in nuclear engineering from Pennsylvania State University in 1994 and 1997, respectively. He began his career as a principal engineer with Holtec International in 1997, designing and licensing spent nuclear fuel storage and transport systems. Wagner joined the Oak Ridge National Laboratory in research and development in 1999. He performed research in computational methods and analysis for nuclear systems and worked his way to reactor and nuclear systems division director. In 2016, Wagner joined the Idaho National Laboratory as chief scientist for the Materials and Fuels Complex. He currently serves as associate laboratory director for the Nuclear Science and Technology Directorate. Wagner is a Fellow of the American Nuclear Society and recipient of the 2013 E.O. Lawrence Award.
James E. Pinkley of Aurora, Colorado, earned a bachelor of science degree in mining engineering from Missouri S&T in 1983. He began his career as a trainee with Peabody Coal Co., then moved into underground coal production management where he worked for 13 years. He continued his mine rescue work from Missouri S&T to become a mine rescue captain for the State of Illinois, as well as a member of the Peabody Coal Co. mine rescue team. In 1996, he started a career in mining products with Tensar, developing several patented and exclusive products. Then he became director of mining at Hilti Mining in North America, obtaining the first Mine Safety and Health Administration approval for explosive powered tools. In 2008, he went to DSI Underground as North America business development manager and global coordinating team leader, and in 2011, he moved on to DSI Mining and Tunneling USA as president and general manager. At DSI he worked on the development of several patented and exclusive products and technologies, and was a member of the board of directors of the National Mining Association. He authored and co-authored numerous papers at SME, and the International Ground Control Conference. He is now the vice president of civil and safety for the Jennmar Corp.
Eric Burkhalter of Trophy Club, Texas, earned a bachelor of science degree in geological engineering from Missouri S&T in 1996. He began his career as a field engineer for Halliburton Energy Services and spent 11 years working in various positions, product lines and locations. He then progressed through a number of companies in Fort Worth and is currently vice president of drilling and completions for Saddle Operating LLC. He has been actively involved in many industry professional organizations, including serving as past director and president of the Fort Worth chapter of the Society of Petroleum Engineers and founding the Cowtown Men's Health Coalition, an organization that raises funds and awareness of men's health issues.
Christopher P. Buterbaugh of Midland, Texas, a senior facilities engineer in Chevron's Mid-Continent Business Unit Standard Facilities Team, earned a bachelor of science degree in metallurgical engineering from Missouri S&T in 2007. He also holds an executive MBA in Energy from the University of Oklahoma Price College of Business. He served three years as FE equipment inspection and reliability supervisor for Unocal East China Sea Ltd., a Chevron subsidiary. He led the asset integrity and reliability of two well pads, three pipelines, a gathering station and gas plant in Nanba, China. Buterbaugh joined Chevron in 2007 as a refinery materials engineer intern at the Pascagoula, Mississippi, refinery. Since then, in addition to his assignment in China, he has held positions in Chevron's Energy Technology Co., South Africa Strategic Business Unit, Asia South Business Unit, and Mid-Continent Business Unit in various asset integrity, facilities engineering roles with increasing responsibility. Before Chevron, he held internships at Nucor, Tronox Inc. and Kerr-McGee. He is a member of National Association of Corrosion Engineers International, the Society of Petroleum Engineers and the University of Oklahoma Executive MBA alumni board. In 2017, he received the Distinguished Young Alumni Award from the Miner Alumni Association.
Dr. Steven Jung of Rolla, Missouri, chief technology officer at MO-SCI Corp., earned bachelor of science and master of science degrees in ceramic engineering in 2005 and 2007, respectively, and a Ph.D. in materials science and engineering in 2010, all from Missouri S&T. He began his career as a senior research and development engineer specializing in manufacturing and commercializing healthcare glass technology. His work has derived 28 U.S. and international patents with another 25 applications pending. From these technologies, there are seven FDA approvals in the areas of orthopedics, spine and wound care and several products under U.S. and International regulatory review. In 2015, he received the Varshneya Frontiers of Glass Technology Award from the American Ceramics Society for his work in healthcare materials manufacturing and development. In 2017, Jung joined the Missouri S&T faculty as an adjunct professor teaching Biomaterials and a section of Intro to Tissue Engineering.
Laura Schoenbeck Agee of St. Louis, Missouri, earned a bachelor of science degree in ceramic engineering from Missouri S&T in 2002.  After earning a master of science degree in materials science and engineering from the Georgia Institute of Technology in 2005, she began her career as a materials engineer with Ash Grove Cement Co. in Overland Park, Kansas. In 2007, Agee took her first of several engineering roles at Honeywell Federal Manufacturing & Technologies in Kansas City, Missouri, where she served for almost 10 years supporting manufacturing efforts for the Department of Energy's National Nuclear Security Administration. In 2017, she transitioned to the National Geospatial-Intelligence Agency (NGA) in St. Louis, where she currently serves as a systems engineer on the $1.7 billion "Next NGA West" program. Laura received the Distinguished Young Alumna Award from the Miner Alumni Association in 2015 and serves as section advisor to the Missouri S&T collegiate chapter of the Society of Women Engineers.
Rick Szevery of Valparaiso, Indiana, earned a bachelor of science degree in metallurgical engineering from Missouri S&T in 2002. He began his career as a production and quality assurance engineer with ArcelorMittal Steel and has held positions of increasing responsibility at both Indiana Harbor and Burns Harbor integrated steelmaking plants in northwest Indiana. His most recent role has been manager of quality assurance for iron and steel producing at Indiana Harbor. Szevery has also been ArcelorMittal's lead college recruiter for Missouri S&T since 2008 and has hired over 50 S&T graduates in that time. He received the Metallurgical Alumni award in 2014, and the Miner Alumni Association's Distinguished Young Alumni award in 2016. He is a member of the Missouri S&T career opportunities and employer relations advisory board and corporate relations advisory board.
Two current faculty members received awards during the academy induction ceremony:
Dr. Richard Brow, Curators' Distinguished Professor of materials science and engineering at Missouri S&T, received the Senior Faculty Award.
Dr. Catherine Johnson, assistant professor of mining and nuclear engineering at Missouri S&T, received the Junior Faculty Award.
In addition, seven students received scholarship awards from the academy:
Amalia Tettambel, a senior in nuclear engineering from St. Louis
Clayton Mears, a senior in mining engineering from Portage, Ohio
Taylor Steffen, a senior in geological engineering from Smithville, Missouri
Alyssa Snider, a senior in petroleum engineering from St. Peters, Missouri
Osvaldino Contreiras, a senior in geology and geophysics from Luanda, Angola
Hannah Westin, a senior in metallurgical engineering from Holts Summit, Missouri
Evan Musterman, a senior in ceramic engineering from Troy, Missouri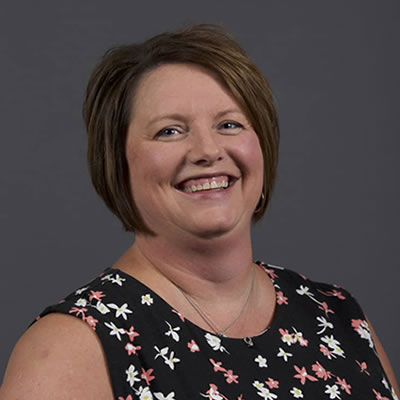 Looking for something?
CASE Department News
CEC Department News
Kummer College Department News