Missouri S&T SILO House to serve as Denver housing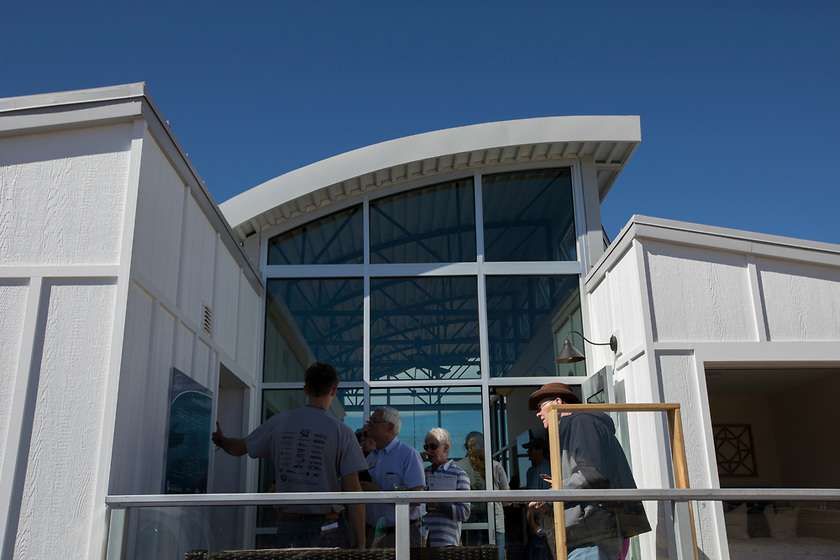 Missouri S&T has sold its SILO House, the 2017 Solar House Design Team project and the team's entry in the 2017 U.S. Department of Energy's 2017 Solar Decathlon, to the city of Denver. The house will serve as moderate- to low-income housing through non-profit organizations.
Following the Solar Decathlon, the competition's host city – Denver – offered to purchase several of the competition houses, including Missouri S&T's SILO House.
Missouri S&T's house was sold for $250,000. All proceeds will go back into the Solar House Design Team. Student team members at the competition made the final decision to sell the house in hopes of supporting future team endeavors.
"The team plans to build a new structure at Missouri S&T instead of having the competition house returned as in the past," says Dr. Chris Ramsay, assistant vice provost for student design and experiential learning at S&T. "The team has been actively engaged in designing the new structure since we arrived back in Rolla after the decathlon."
The SILO House, which stands for Smart Innovative Living Oasis, is designed for a middle-aged couple looking to find a smaller home to start living more sustainably. It incorporates an electric car charging station and a home automation system, all powered by 24 monocrystalline solar panels.
The home's interactive Amazon Echo home automation program was student-adapted to control the lights, speakers and thermostat. Another student-designed system tracked temperature, humidity, carbon dioxide levels, and the consumption and generation of energy. A greywater reclamation system was designed to recover water from the bathroom sink, shower and washing machine and then purify it for reuse.
The Missouri S&T team earned fourth place in 2017, its highest-ever finish at the Solar Decathlon. It was the seventh time that the student team has competed – more than any other university. At the competition, a panel of experts judged each of the houses in 10 different categories ranging from creature comforts, such as appliances and hot water, to architecture and marketability. Each category earned teams up to 100 points out of 1,000 points available, and Missouri S&T's team earned a total of 758 points.
"Missouri S&T now has a permanent display in Denver, Colorado, celebrating what our students are capable of achieving," says Ramsay. "Design teams are about the experience and the experiential learning that takes place when we give our students the opportunity to design a complex engineering and architectural system and then build it."
The Solar House Design Team is one of 20 student-run groups in Missouri S&T's Student Design and Experiential Learning Center (SDELC). The SDELC, housed in the Kummer Student Design Center, provides teams with computer design laboratories, a manufacturing shop, office space and logistical support. Design teams mirror small start-up companies that plan large-scale projects, organize into departments, raise funds, communicate their ideas and solve open-ended design challenges. Almost every team competes annually at an event against other collegiate teams from around the country and the world.
To learn more about Missouri S&T's SILO home, visit design.mst.edu.