S&T Miners to offer swim lessons to area kids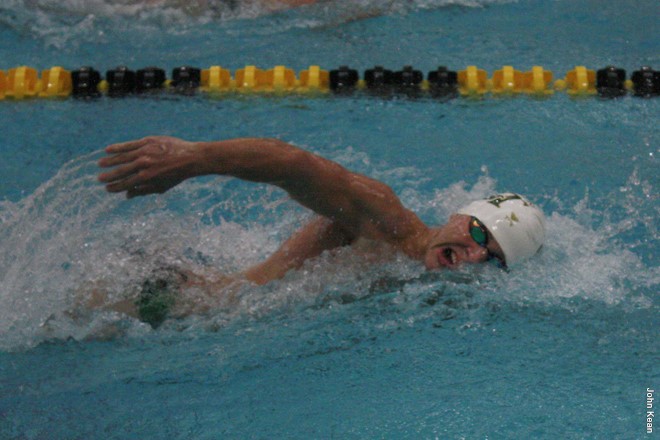 The Missouri University of Science and Technology Miner swimming team will offer swimming lessons to area children this spring.
The classes will be held Monday, April 2, through Thursday, April 12, at the Missouri S&T swimming pool in the Gale Bullman Building, located at 10th Street and Bishop Avenue in Rolla. The fee for the program is $85.
The swimming lessons are intended for children ages 4 and older and are open to those of all ability levels. The lessons will consist of 30-minute sessions held from 4-6 p.m. Monday through Thursday. Parents and guardians can watch the lessons from the spectator viewing area in the balcony of the swimming pool.
Registration will be held 4-5 p.m. Tuesday, March 20, at the S&T pool and is limited to the first 90 applicants. The registration form is available online.
For more information email S&T swimming coach Doug Grooms at dougg@mst.edu.