New Center for Science, Technology and Society launches aerospace speaker series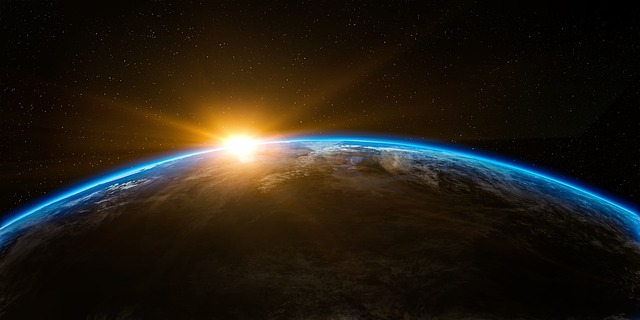 The newly formed Center for Science, Technology, and Society (CSTS) at Missouri S&T will launch a speaker series this month focusing on issues related to aerospace policy. Lectures in the series will be held on the S&T campus and all are open to the public.
"The CSTS speaker program is designed to enlighten faculty, students and the community on the multi-faceted topic of current developments and governance in aerospace," says Dr. Kate Drowne, CSTS director. "Our presenters are highly credentialed and some of the most knowledgeable in the field."
The CSTS speaker series includes three events this semester:
— Chirag Parikh, deputy director for the Office of Counterproliferation at the National Geospatial-Intelligence Agency (NGA) in Springfield, Virginia, will present a lecture titled "U.S. National Security Space: Seizing New Opportunities and Facing New Challenges" from 3 to 4:50 p.m. Wednesday, March 7, in Room 120 Butler-Carlton Civil Engineering Hall.
Parikh leads the NGA in geospatial-intelligence analysis and production of worldwide research, development, testing, production and proliferation of weapons of mass destruction, missiles, space and counterspace capabilities, and advanced technology weapons. Previously he served as director of space policy on the National Security Council.
— Dr. Erinn McComb, assistant professor of history at Del Mar College in Corpus Christi, Texas, will present a lecture titled "What Made it Possible for Sally to Ride? Gender Performance in Space" originally planned for Monday, March 12, is in the process of being re-scheduled. McComb's research areas include spaceflight, technology and foreign policy.
— Dr. Layne Karafantis, center historian at NASA Ames Research Center in Moffet Field, California, will present a lecture titled "Designing with Purpose: Human Factors Engineering at NASA" from 3 to 4:30 p.m. Thursday, April 19, in Room 256 Toomey Hall.
Human factors engineering (HFE) considers physical comfort in the composition of objects and systems to optimize human performance through design principles drawn from psychology, cognitive science and other fields. Karafantis will address the origin and development of HFE and how it has been used at NASA.
The CSTS was formed in the fall 2017 semester to provide an opportunity for Missouri S&T humanists, scientists and engineers to collaborate on innovative research that addresses how science and technology shape, and are shaped by, our society, culture, politics and the environment.
"We quickly determined that many of the more than 40 faculty across 13 departments who make up the center's membership believe that the topic of public policy in space is one vibrant area for knowledge dissemination at S&T," says Drowne who is also associate dean of academic affairs for the College of Arts, Sciences, and Business and a professor of English. "It's a topic that ties together many academic disciplines — public policy, engineering, ethics, environment and foreign relations, to name a few."
Funding for the speaker series is provided by the CSTS. For more information, visit the center's website at csts.mst.edu.