Family legacy leads to mining co-op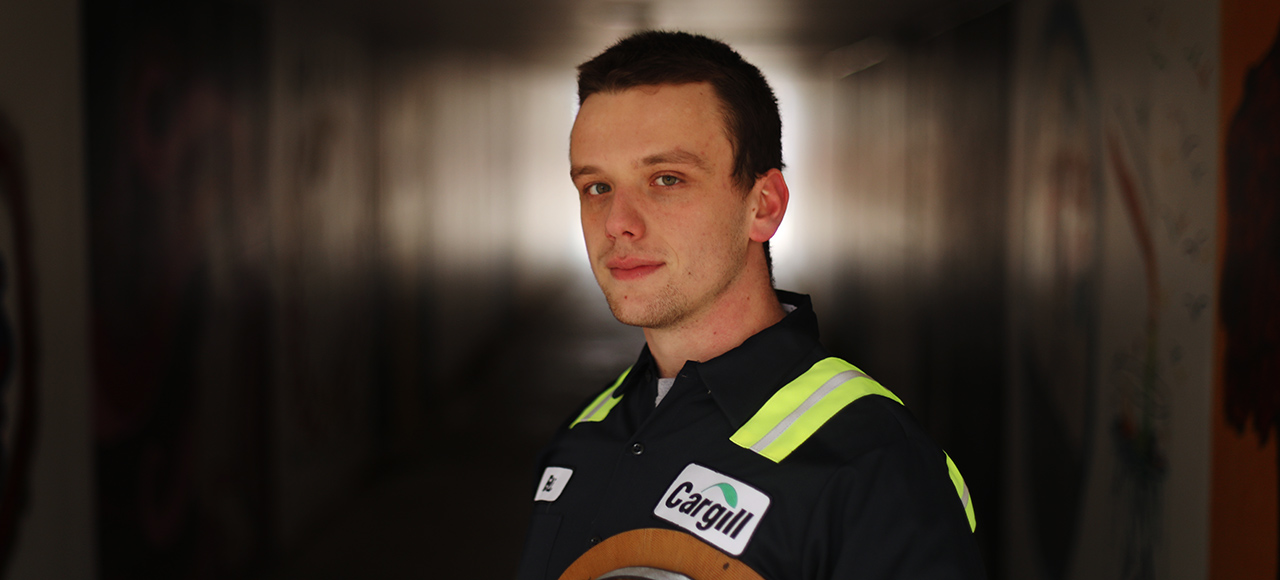 For the Rychtarczyks, engineering is a family affair spanning centuries and oceans.
Eli Rychtarczyk, a junior in mining engineering, credits his love of nature, large machinery and exploration as driving forces that solidified his decision to pursue a degree in mining engineering. However, it was his family history that nudged him toward the salt mines.
At 7-years-old, Rychtarczyk's father immigrated to the United States from Maniowy, Poland. The small farming town and surrounding coal mining communities became uninhabitable after Maniowy was flooded to expand the reservoir. All the residents and surrounding communities had to relocate.
"Many of the families moved elsewhere in the country and to Chicago, which is where my dad ended up," says Rychtarczyk. "There is a large Polish population in Chicago, and they still have a yearly celebration downtown to gather the families who used to farm or work in the coal mines."
After accepting a co-op with Cargill this spring, Rychtarczyk is well on his way to understanding what it takes to be successful in the mining industry.
Cargill is an international producer of food and agriculture, and Rychtarczyk is working as a production manager engineer at Cargill Deicing Technology in Cleveland, Ohio. At this site, Cargill mines and manufactures salt for food, water purification and roads.
For a person who grew up in the small town of Plainfield, Indiana, the sheer size of the Cargill facilities, equipment and salt mine was awe-inspiring.
"The first time I went underground beneath the Great Lakes, I was 1,800 feet from the surface, and I never wanted to leave," says Rychtarczyk. "Actually, one of my first major projects at the co-op was to figure out how to renovate and replace a service cage that goes up and down the shaft at 500 feet per minute."
Salt corrodes metal, and the problem is even greater in salt mines where corrosion of mining equipment has always been a significant issue. Corrosion repairs to machinery is costly and can affect operation procedures.
"So it was my responsibility to figure out how to get this massive unit (the service cage) modified. It was a big engineering problem getting the new prefab service cage into the shaft itself," says Rychtarczyk. "Working with real problems in the mine is such a unique co-op experience. I am learning how to make big decisions with contractors and many moving parts."
Rychtarczyk draws inspiration from his family history in the mines and wants to contribute to his family's mining legacy.
"The Polish mines are regarded for their beauty, and some of them are even tourist attractions, but they are not the safest, and they are not efficient," says Rychtarczyk.  "My goal is to become well-versed in salt mining – underground and the surface components – so that when I retire I can help improve the safety of the workers in Polish salt mines while also improving their production.
"This is my way of giving back."