Todd Mosby and the New Horizon Ensemble to perform on the Leach Theatre stage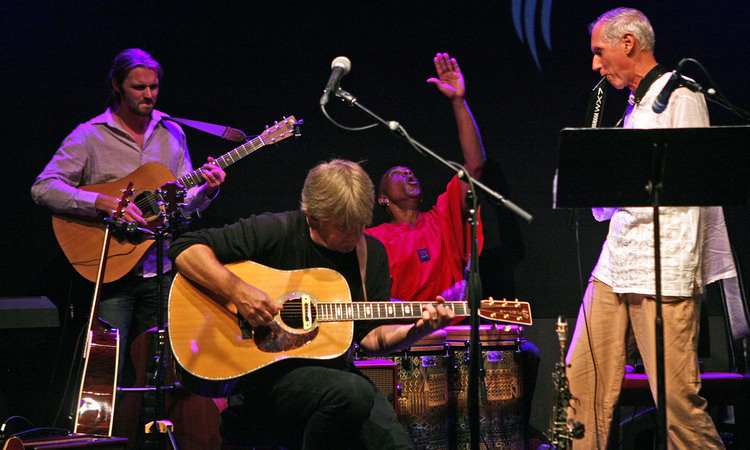 Leach Theatre will host guitarist Todd Mosby and the New Horizons Ensemble as a part of the 2017-18 Campus Performing Arts Series at Missouri University of Science and Technology.
The performance will be held at 7:30 p.m. Friday, Jan. 19. Tickets are $35 for adults and $30 for youth and can be purchased through the Leach Theatre Box Office located in the vestibule inside the main entrance of Castleman Hall, facing 10th Street. The Leach Theatre Box Office is open 9 a.m. to 4 p.m. Monday through Friday.
Todd Mosby, a St. Louis native, is a guitarist with a background in a variety of musical genres including classical and jazz. He uses his musical knowledge to create pieces rooted in a combination of musical sounds. The six-member New Horizons Ensemble is a new age, jazz, acoustic instrumental touring version of Mosby's CD On Eagle Mountain. The group performs concerts that combine song, story and audience participation to transport listeners from the Missouri Ozarks to the mountains of Colorado.
Todd Mosby and the New Horizons Ensemble is sponsored by Kaleidoscope Weekly, Merle's Music and Brewer Science.
For more information, contact the Leach Theatre Box Office at 573-341-4219 or at leachtheatre.mst.edu.