Missouri S&T Writing Center to host art reception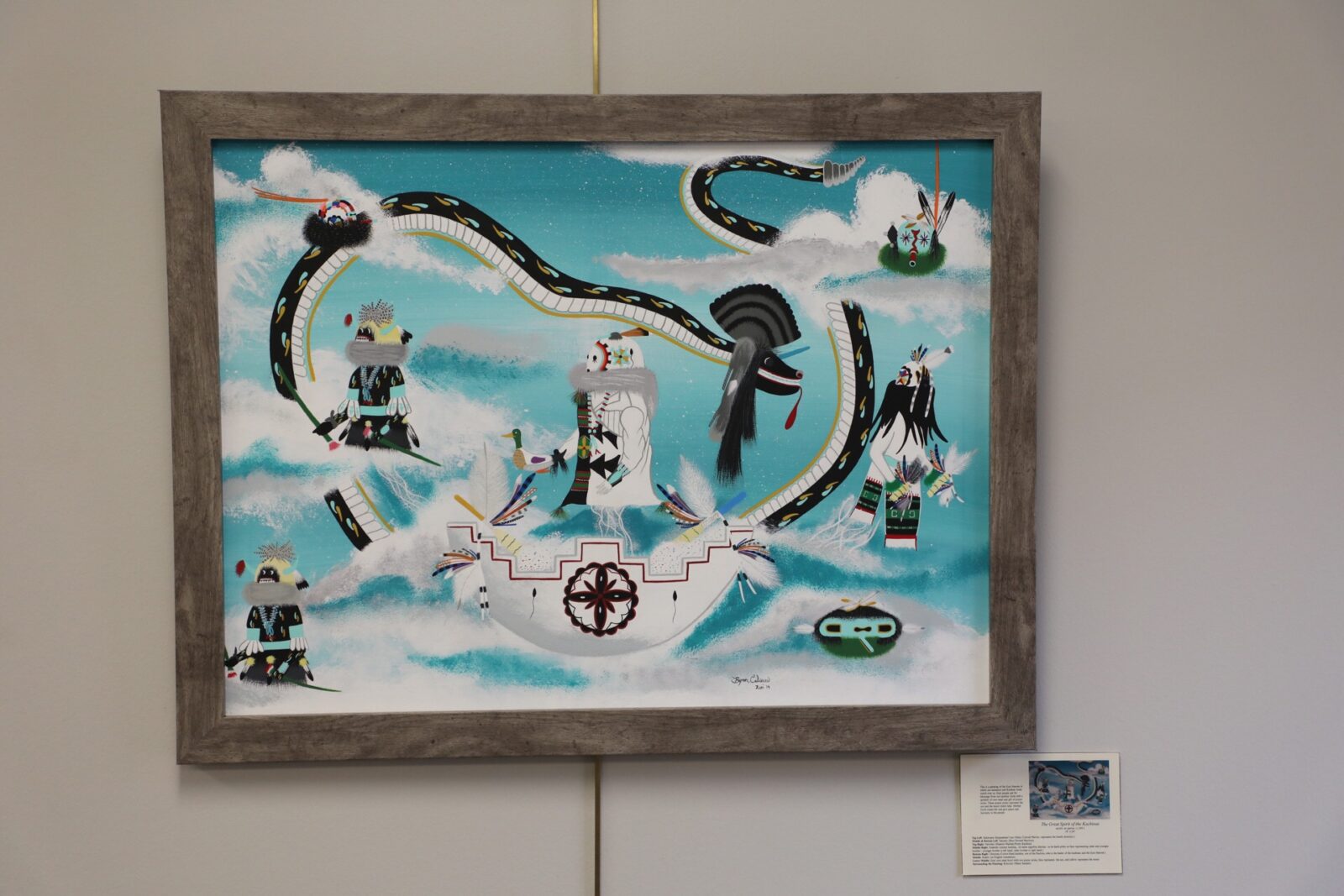 Throughout the rest of the fall semester, the Missouri University of Science and Technology Writing Center will host an exhibit of Zuni acrylic paintings by artist Byron Calavaza.
An opening night reception for the art show will be held 6:30-8:30 p.m. Monday, Nov. 6, in the Writing Center, located in Room 113 Campus Support Facility. The building is located near the corner of Miner Circle and North State Street on the Missouri S&T campus. An introductory presentation by Dr. Ted Frisbie, professor emeritus of anthropology at Southern Illinois University-Edwardsville, will be held at 7 p.m.
Through his art, Calavaza works to preserve the traditional religion and way of life of the Zuni Pueblo. His works feature images of kachina – spirits in traditional Pueblo religious beliefs – ritually important figures and places, and symbolic representations. Almost all of Calavaza's works include a written explanation on the back that provide a context within the Zuni culture.
The Zuni are a Native American people whose historic roots lie in the Zuni River valley in McKinley and Cibola counties in western New Mexico.
Original paintings and signed, limited edition prints will be available for purchase at the reception.
The display and reception are presented by Missouri S&T's Writing Center and the Campus Arts Committee.