Missouri S&T renews partnership with Adobe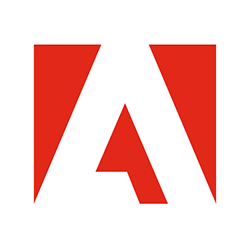 Missouri University of Science and Technology has embarked upon its fourth year of partnership with Adobe Technical Communication. This partnership gives students and faculty in the technical communication program hands-on access to Adobe's industry-standard software. This partnership is made possible through Adobe Technical Communication's University Outreach Program, which offers licenses for Adobe Technical Communication Suite to students and faculty in technical communication programs.
The partnership between Missouri S&T and Adobe Technical Communication began in early 2015, and has allowed students enrolled in technical communication courses to gain practical experience in the use of the same software that they are likely to encounter in the workplace.
"Adobe Technical Communication Suite includes full versions of FrameMaker, RoboHelp, Captivate, Acrobat Pro DC and Presenter, each of which are best-in-class software tools, and Missouri S&T students benefit from gaining early familiarity with these programs," says Dr. David Wright, associate professor of technical communication.
This benefit is evident in Wright's Help Authoring 4520 course. In addition to discussing best practices for writing help documentation, students begin using RoboHelp and RoboScreen Capture early in the semester and finish with a final deliverable created entirely in RoboHelp. Last semester, students created a complete set of help documentation for the video streaming application embedded within the campus learning management system.
During the past semester, Wright's students blogged about their experiences with RoboHelp, one of the programs in Adobe Technical Communication Suit, to give real-time feedback about the software.
"So far, I have a clear idea about the RoboHelp interface," wrote Yeon Kyung Lee. "Master pages, layouts, snippets, style sheets, and topic pages have different roles, and each role is clearly distinctive to me."

"The menus are easy to find, and the help documents have clearly written instructions to help a relatively new user like myself," wrote Peter Ehrhard. "RoboHelp's software makes document control very easy too. The multiple layers of control and style sheets reminds me of other Adobe products such as InDesign. They let you customize the project to your specific needs."

"The most helpful tool RoboHelp has is the smooth integration between the style sheet, rich text editor, and html editor," wrote Mariah Covington. "I like that I can switch between a text editor and an html editor easily."

"I am not afraid to make mistakes, and I think that has helped me learn the programs," says technical communication student Daniel Sloan. "The software itself seems very intuitive to me."
Students have completed several projects for university departments and non-profit agencies during the past three years with help from Adobe software. This semester was especially rewarding for both students and faculty have made use of new features included in Adobe software, Wright says.
"Having watched our students adjust to RoboHelp during several semesters now, I've seen some trends that I find encouraging," Wright says. "The user interface has become more refined and much easier to use. The learning curve has really been diminished with the latest version. In the past, the issues students had with using RoboHelp were often functional issues that kept them from making progress. Now, any complaints that I hear are usually matters of convenience that can be easily remedied. It's been a great tool for us."
Missouri S&T offers bachelor of science and master of science degrees in technical communication, as well as both undergraduate and graduate certificate programs. For more information, visit english.mst.edu/department/techcom/.