Missouri S&T to host cyber-defense competition
Computer science students from Missouri University of Science and Technology and a 17-state region who study cyber security will have an opportunity this weekend to see their textbook lessons come to life in a competition that simulates the high-stakes work of corporate cyber sleuths.
The Collegiate Penetration Testing Competition (CPTC) challenges student competitors to use their technical knowledge to identify security risks in a fictitious business organization's computer networks by attempting to infiltrate the network. This type of testing is known as penetration testing.
"Cybersecurity is a field with a critical shortage of qualified workers and one with nearly unlimited growth potential," says Dr. George Markowsky, professor and chair of computer science at Missouri S&T. "This competition will provide students from S&T and other schools with an unmatched opportunity to test the real-world ramifications of their work in the lab and the classroom."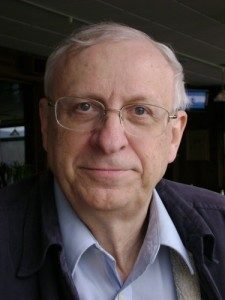 Only three sites have been selected to host the regional qualifying round of this national competition. In addition to Missouri S&T, host of the Central regional, Pennsylvania State University will host the East regional, with the West regional being hosted by corporate sponsor Uber at the ridesharing company's San Francisco headquarters.
Joining the S&T team at the two-day event, which begins Saturday, are student teams from Southern Methodist University in Dallas, the University of North Texas and the University of Texas at San Antonio; Dakota State University in Madison, South Dakota; the University of Tulsa; and the University of Central Missouri.
After analyzing potential threats to the fictitious network, the teams of six students will present their findings to a judging panel that includes experts from industry and academia.
"The recent Equifax data breach shows the destructive power of a well-executed cyberattack," Markowsky adds. "Pen testing in a real-world environment is an absolutely critical skill for our students."
Top finishers in the event advance to the national CPTC at the Rochester Institute of Technology in early November. Additional information can be found online at www.nationalcptc.org.