Missouri S&T Jazz Bands to perform at Leach Theatre in November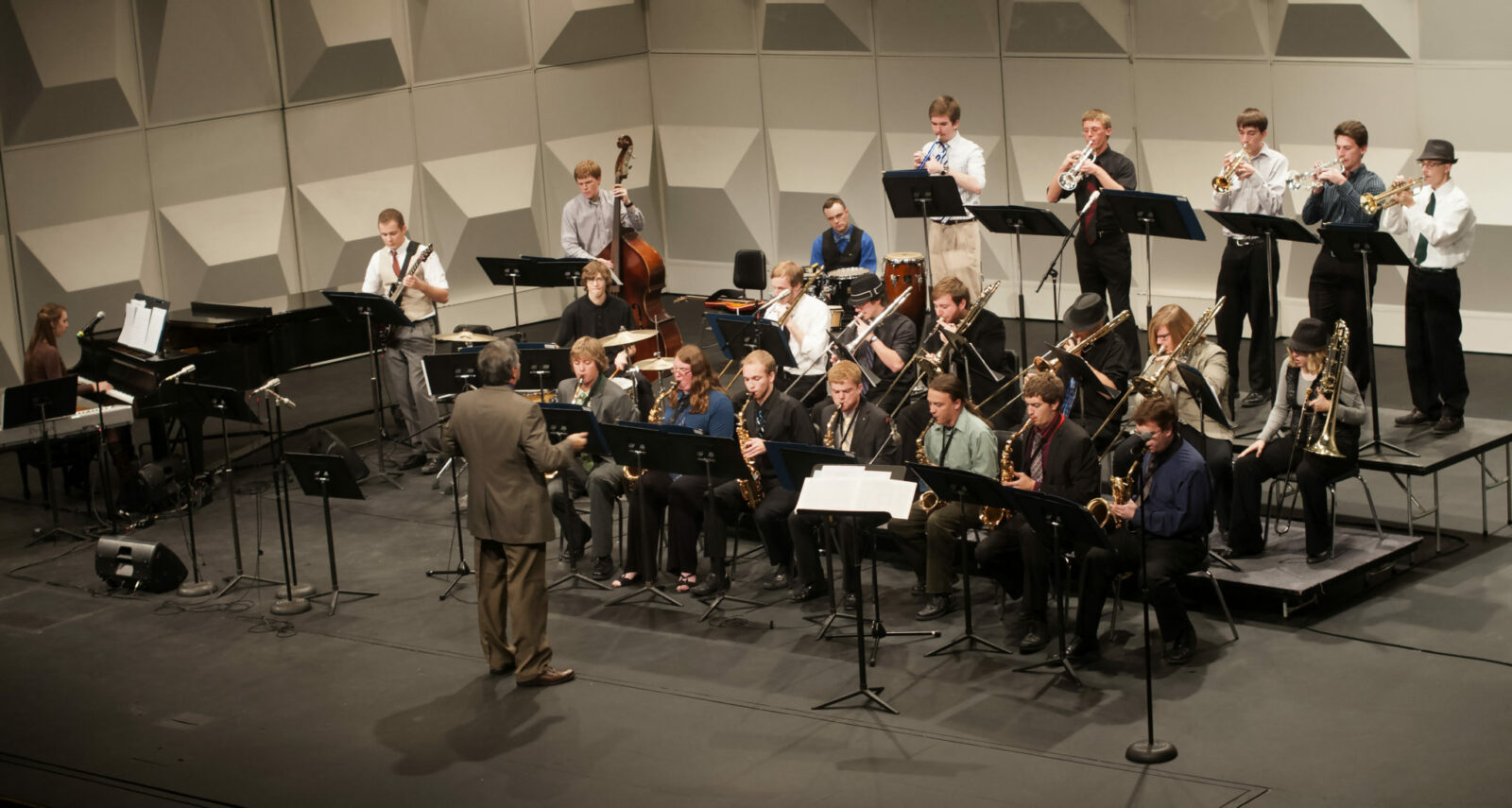 Two Missouri University of Science and Technology jazz bands will hold their fall jazz concert on Friday, Nov. 3. Preceding the concert, the Missouri S&T jazz combo will perform at 6:30 p.m.
The performance will be held at 7 p.m. Friday, Nov. 3, in Leach Theatre of Castleman Hall, located at 400 W. 10th St. in Rolla. Tickets are $5 for adults and free for Missouri S&T students with a valid ID and youth age 18 and under. Tickets can be purchased 9 a.m. to 4 p.m. Monday through Friday in the Leach Theatre Box Office located inside the main entrance of Castleman Hall facing 10th Street.
This performance will feature music made famous by Ella Fitzgerald, Bob Mintzer, John Fedchock, Stan Kenton and Maynard Ferguson. The concert will feature vocal performances by S&T students Hannah Ramsey, a senior in English, and Kari Ward, a graduate student in aerospace engineering. There will be a special performance by Veronica Lee, a graduating senior in biological sciences.
The jazz combo and jazz ensemble are conducted by David Cress, lecturer of arts, languages, and philosophy at Missouri S&T.
For more information contact the Leach Theatre Box Office at 573-341-4219 or leach@mst.edu.