Free Fall Film Festival begins Aug. 29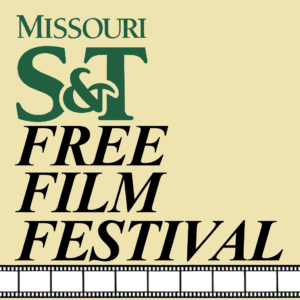 The local community is invited to view new and classic films at no cost during Missouri University of Science and Technology's 2017 Free Fall Film Festival. The first film in the series will be "Hidden Figures," an American biographical drama that follows African American female mathematicians who worked at NASA during the Cold War's space race.
The films, which are free and open to the public, will be shown at 7 p.m. on Tuesdays in Leach Theatre of Missouri S&T's Castleman Hall, located at the corner of 10th and Main streets in Rolla, with one exception. "Embrace of the Serpent," on Tuesday, Oct. 10, will be screened in Room 104 Physics Building at S&T.
"You'll find great stories at the free film festival — suspenseful stories, mysteries, comedies, documentaries and moving dramas," says Dr. Max Tohline, assistant professor of art and film at Missouri S&T. "There is also a Buster Keaton classic of American cinema and a few films that don't fit any mold."
Follow the film series calendar and see trailers for all of the films at twitter.com/sandtfilm and facebook.com/sandtfilm. The Missouri S&T Free Fall Film Festival includes the following:
Aug. 29: "Hidden Figures" (2016)
Sept. 5: "Arrival" (2016)
Sept. 12: "Manchester by the Sea" (2016)
Sept. 19: "Jackie" (2016)
Sept. 26: "The General" (1926)
Oct. 3: "Moonlight" (2016)
Oct. 10: "Embrace of the Serpent" (2015)
Oct. 17: "American Honey" (2016)
Oct. 24: "Nocturnal Animals" (2016)
Oct. 31: "Colossal" (2016)
Nov. 7: "I, Daniel Blake" (2016)
Nov. 14: "I Am Not Your Negro" (2016)
Nov. 28: "Toni Erdmann" (2016)
Dec. 5: "20th Century Women" (2016)
The Missouri S&T 2017 Free Fall Film Series is sponsored by the chancellor's office; the Campus Performing Arts Series; the civil, architectural and environmental engineering department; Curtis Laws Wilson Library; the Student Union Board; KMNR Rolla radio station; and the arts, languages, and philosophy department.
For more information about the series, call 573-341-4185.