Preparing MBA students for the artificial intelligence and machine age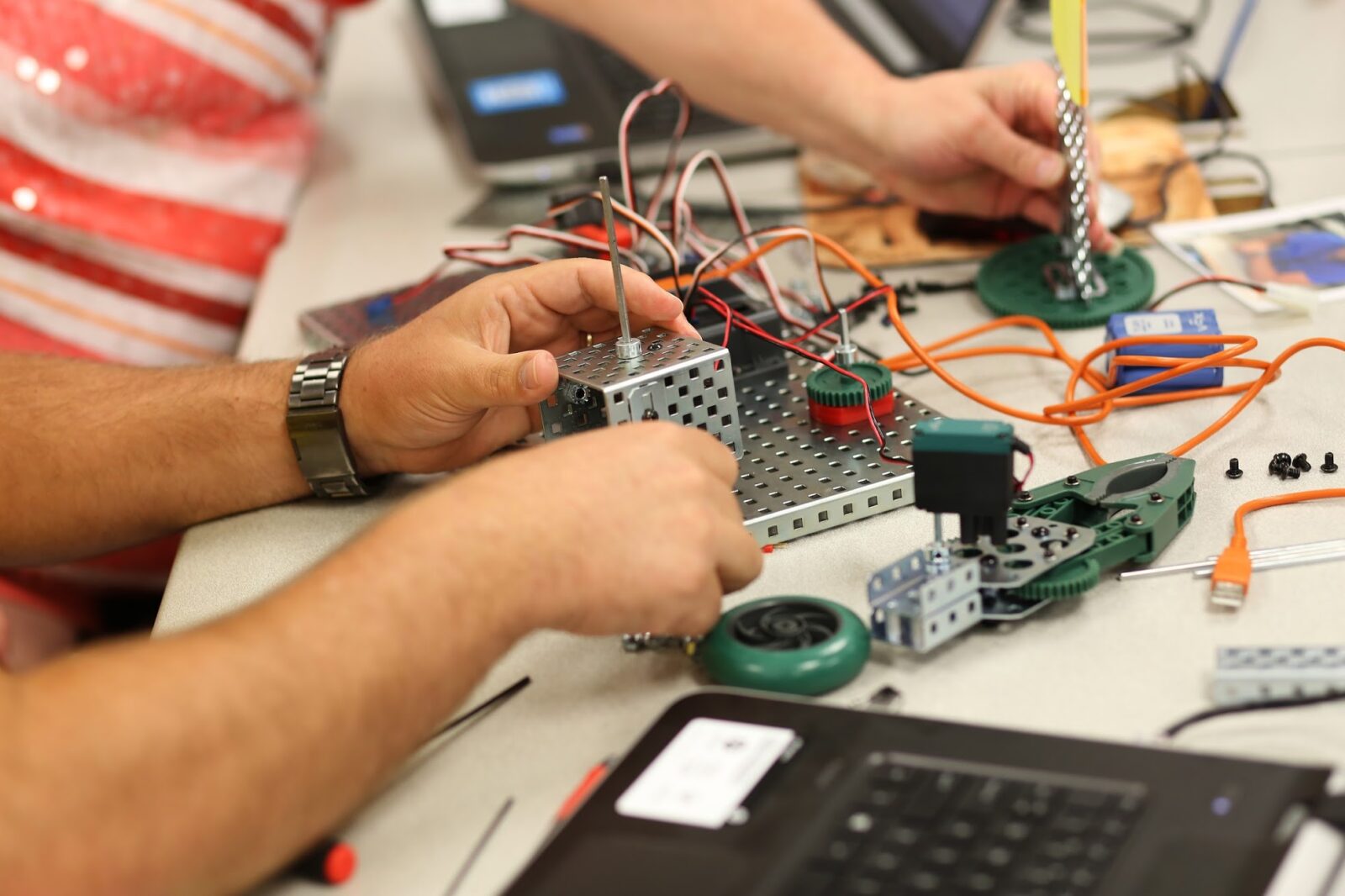 Someday soon, you might be managing, working with or even working for a robot.
A core MBA class at Missouri University of Science and Technology prepares students for this distinct possibility, and teaches them how to coexist with their future artificial intelligence colleagues.
Dr. Keng Siau introduced artificial intelligence and machine learning into his business curriculum during the spring 2017 semester.
The Artificial Intelligence, Robotics, and Information Systems Management course looks at the latest developments in artificial intelligence, machine learning, robotics, automation and advanced information technology, and "their effect on our current ways of life and work as well as on economic/business models," says Siau, professor and chair of the business and information technology department. The course will be offered again in spring 2018.
Siau, who is a researcher on the economic/business and societal impact of artificial intelligence, machine learning, robotics, and automation, recently received a research grant from Missouri S&T to investigate these issues.
"The advancement in artificial intelligence is going to create an economic tsunami, Siau says. "Some reports are predicting that half of U.S. jobs are at risk of automation. Business managers and executives need to understand and comprehend the impending artificial intelligence, robotics, machine learning and automation revolution and its devastating impacts."
Siau wants his students to be prepared for such an uncertain future.
"We are one of the pioneers in introducing artificial intelligence, machine learning, and robotics to our MBA students," Siau says.
As part of the class curriculum, Siau asks each student to present on a new artificial intelligence or machine learning technology. As a core MBA class, assignments mainly revolve around readings and classroom discussions. The class is offered both online and in a traditional classroom setting.
Initial student feedback for the course has been positive. Numerous students called the class "eye-opening," and said it would help them prepare for a future in which they work hand in hand with artificial intelligence and machines.