Helping make a difference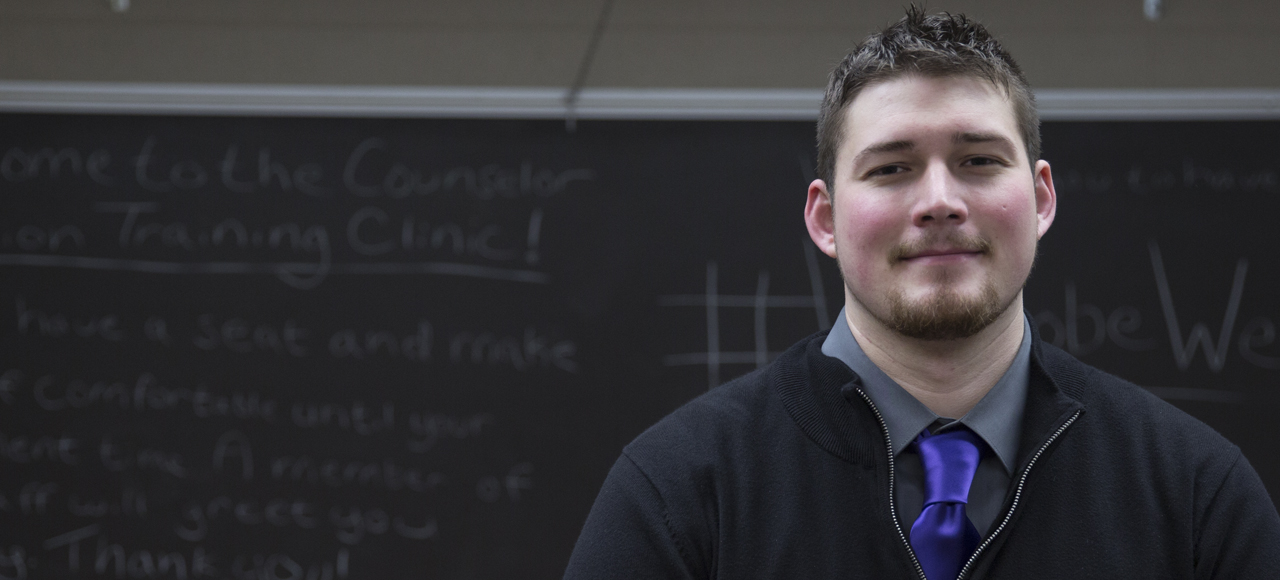 Counseling others can be a weighty service, even if it's just listening to a friend or family member. The difficulty ramps skyward when you help guide children living in foster care, living with autism or adjusting after parents' divorce proceedings. Tim Hakenewerth saw a need for greater mental health and decided to help where he could.
As an applied behavior analysis therapist, Hakenewerth had seen many different situations and admits you need a certain disposition to understand it all and continue to help those who come to you in need.
"You cannot get wrapped up in a story – you have to operate on a different level and not judge," says Hakenewerth, who earned a bachelor of arts degree in psychology from Missouri University of Science and Technology in 2012. "You must focus on the client's growth and wellness by looking at their emotions."
Hakenewerth attended Missouri S&T to gain a solid background in the sciences and have hands-on research experience. But what he didn't realize was the kick-start in networking his department would give him.
"I reconnected with a psychological science staff member at a conference after I got a job counseling children, and she asked around for recommendations to help me continue my education," explains Hakenewerth.
Now that he has finished his master's degree, he plans to continue on and earn his Ph.D. in counselor education and supervision.
He worked as he learned, serving as a substance abuse counselor at his university. He helped students dealing with depression, anxiety, suicidal thoughts and abuse.
He says he will never forget one of his first experiences there.
"My client was stunned by depression and it eventually led to him being hospitalized," says Hakenewerth. "It reaffirmed my belief that I needed to be here and forged my attitude that helpers can really make a difference."