Missouri S&T researchers model 'smart' decision making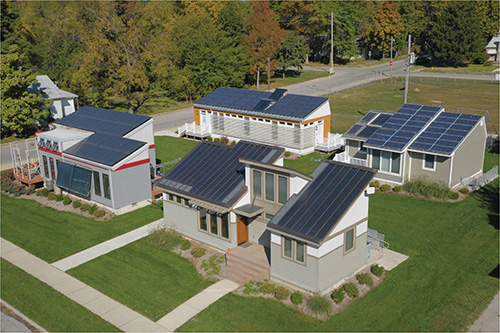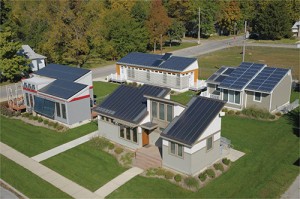 How people make decisions when interacting with technology in "smart" environments is the subject of new research at Missouri University of Science and Technology.
By studying a combination of physical actions, social behavior analysis and data analytics, Missouri S&T researchers hope to better understand how people and technology interact. Dr. S.N. Balakrishnan, Curators' Distinguished Professor of mechanical and aerospace engineering, and Dr. Devin Burns, assistant professor of psychological science, received a grant from Missouri S&T's Smart Living signature area for the project, titled "Quantum Modeling of Decision Making in Smart Living."
The researchers see the outcomes of the study being applied to consumer energy use, purchasing behavior, governmental regulations and even medical diagnoses.
"We use mathematical constructs to model the sometimes irrational decisions that people make," says Burns. "Studies have shown that when people are presented with two pieces of information, their decisions show differences depending on which piece is presented first. We are hoping to move a step beyond describing these cognitive quirks and will test if simple behavioral interventions can help decision makers avoid being unduly influenced by the chance timing of information."
By developing these cognition models for use in smart living settings, such as houses equipped with new technology, the researchers aim to determine decision-making situations capable of producing results that consider the "smart" environment they are made in and gather data about how individuals made their choices. For example, they will examine homeowner decisions such as purchasing energy-efficient appliances or deciding whether to install solar panels on a house. Using this information, Balakrishnan and Burns plan to model the process for analysis and to develop procedures to enhance living in such an environment.
"The interesting aspect of the quantum modeling of decision making project is that it could assist with the dynamic aspects of decision making as well as the fact that decision makers are not generally rational," says Dr. Nancy Stone, co-chair of the Smart Living research team and professor of psychological science at Missouri S&T. "As individuals work through a situation and new information is discovered or refuted, the decision making situation changes. This dynamic process is not captured in classical decision making models, but could be explored with quantum modeling."
Smart Living is one of four signature areas at Missouri S&T. These areas are designed to address critical national research and educational needs in areas of excellence at Missouri S&T. Smart Living is more than creating intelligent cities, homes and infrastructure; it means designing systems that people can and will use in the future. Research within the signature area includes smart grid and transportation systems, decision-making and governance, privacy and security, and advanced building materials for chemical or biological environmental needs.
For more information about Smart Living, visit research.mst.edu/signatureareas.