April means gratitude at Missouri S&T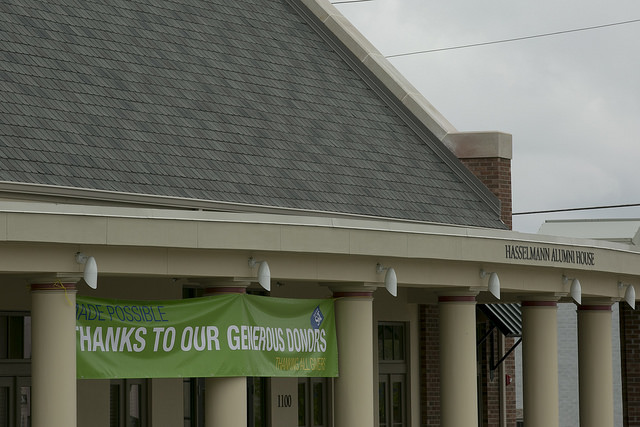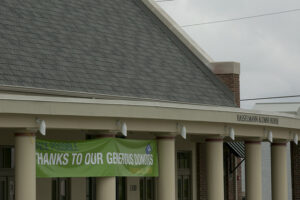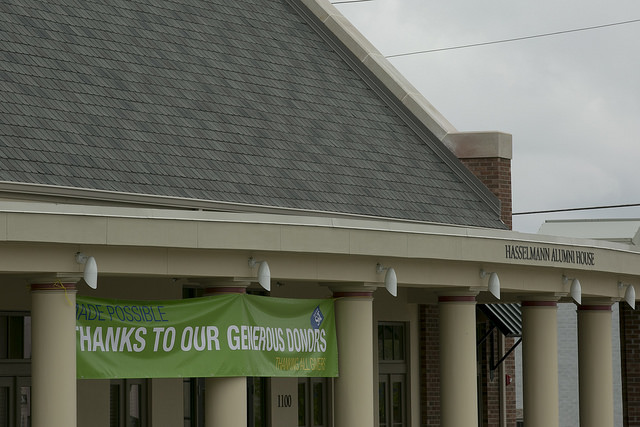 April showers bring May flowers and signal the start of springtime, but at Missouri University of Science and Technology April also signifies the spirit of giving. At Missouri S&T, April is Philanthropy Month, a celebration of giving, growth, pride, progress and philanthropy.
Students, alumni, family and friends of the university will all partner together to raise funding for the Spirit of Change – Random Acts of Kindness initiative. The Spirit of Change program provides funding for student support and random acts of kindness for Missouri S&T students throughout the school year. Recent examples include handing out free umbrellas on rainy days and free hot chocolate on cold days, or providing coffee and snacks to students studying in the Burns & McDonnell Student Success Center.
"The month will allow students to see the impact philanthropy can make on the lives of others through Random Acts of Kindness," says Janice Ridolfi, assistant director of advancement at Missouri S&T. "Throughout the month, the campus and local community can participate in various charitable events.  All support makes a difference, regardless of size."
Missouri S&T will also have a crowdfunding campaign that challenges 1,500 S&T students to donate. The Blue Key service honor society and Students Today, Alumni Tomorrow (STAT) groups have challenged S&T alumni to match the donations made by students during April.
April events include:
— "Show your pride," 11 a.m.-1 p.m. Tuesdays and Thursdays outside the Curtis Laws Wilson Library or inside the Havener Center atrium. Participants can earn prize giveaways, play games and support the Spirit of Change program.
— "Write it down," 11 a.m.-1 p.m. Wednesdays around campus. Students can share why they love Missouri S&T and get their photo taken at whiteboards around the campus. Each photo will be shared on Philanthropy Month's Facebook page and the one with the most likes will win a $20 gift card.
–"Dine and donate," April 12 at the Rolla Buffalo Wild Wings and April 20 at the Rolla Applebee's. A portion of the proceeds from diners' meals will support the Spirit of Change.
— April 17-21, students can join a team and compete in a week-long scavenger hunt. Daily clues will lead teams through the history of philanthropy at S&T and golden tags will mark the goal locations. Teams can register by emailing ruchotzker@mst.edu.
— "It's a FAIR advantage," 11 a.m.-2 p.m. Friday, April 29, at the Puck and Curtis Laws Wilson Library. The month's biggest prizes will be given away to visitors during this Philanthropy Fair. Guests will have the opportunity to see many of S&T's philanthropic student organizations at this event and support their efforts. There will also be a dunking booth and free funnel cakes at the fair.
For more information about the events, visit facebook.com/philanthropymonth. To give, visit crowdfunding.mst.edu/philanthropy2017.