'42nd Street' to be performed at Leach Theatre in March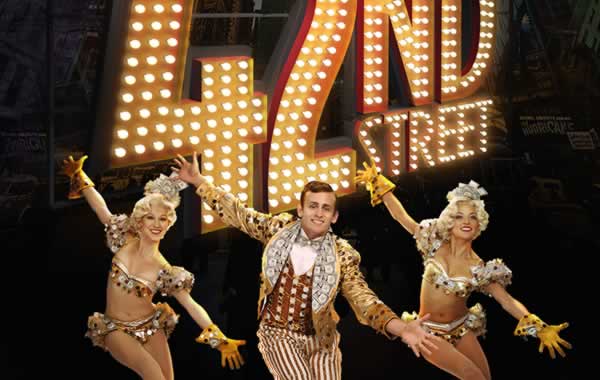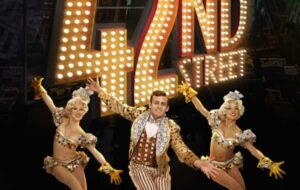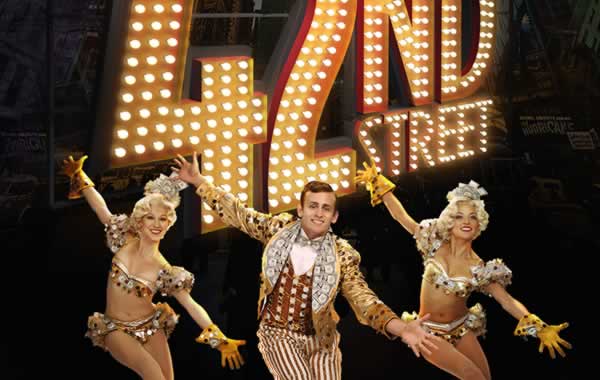 The backstage comedy musical "42nd Street" will be performed at Leach Theatre on the campus of Missouri University of Science and Technology as a part of the 2016-17 Campus Performing Arts Series this March.
The performance begins at 7:30 p.m. Monday, March 13, and doors will open at 7 p.m. Tickets are $48 for adults and $44 for youth and Missouri S&T students with valid ID. Tickets can be purchased through the Leach Theatre Box Office located in the vestibule inside the main entrance of Castleman Hall facing 10th Street. The Leach Theatre Box Office is open 9 a.m. to 4 p.m. Monday through Friday.
"42nd Street" was first on Broadway in 1980 and received the Tony Award for best musical its opening year. The musical follows the journey of small-town girl Peggy Sawyer as she auditions for a new musical in New York City. Peggy barely missed the audition, but some of the chorus girls advise her to dance in view of the director. After the director sees her perform he invites her to join the chorus. After a lot of ups and downs the lead actress, a prima donna named Dorothy, is injured and Peggy is called upon to fill her role. The show's opening night is a rousing success bound to launch Peggy to stardom.
For more information, contact the Leach Theatre Box Office at 573-341-4219 or leachtheatre.mst.edu.
"42nd Street" is sponsored by Vincent and Sally Carpenter and public radio station KMST.