Missouri S&T to dedicate new welcome center Feb. 20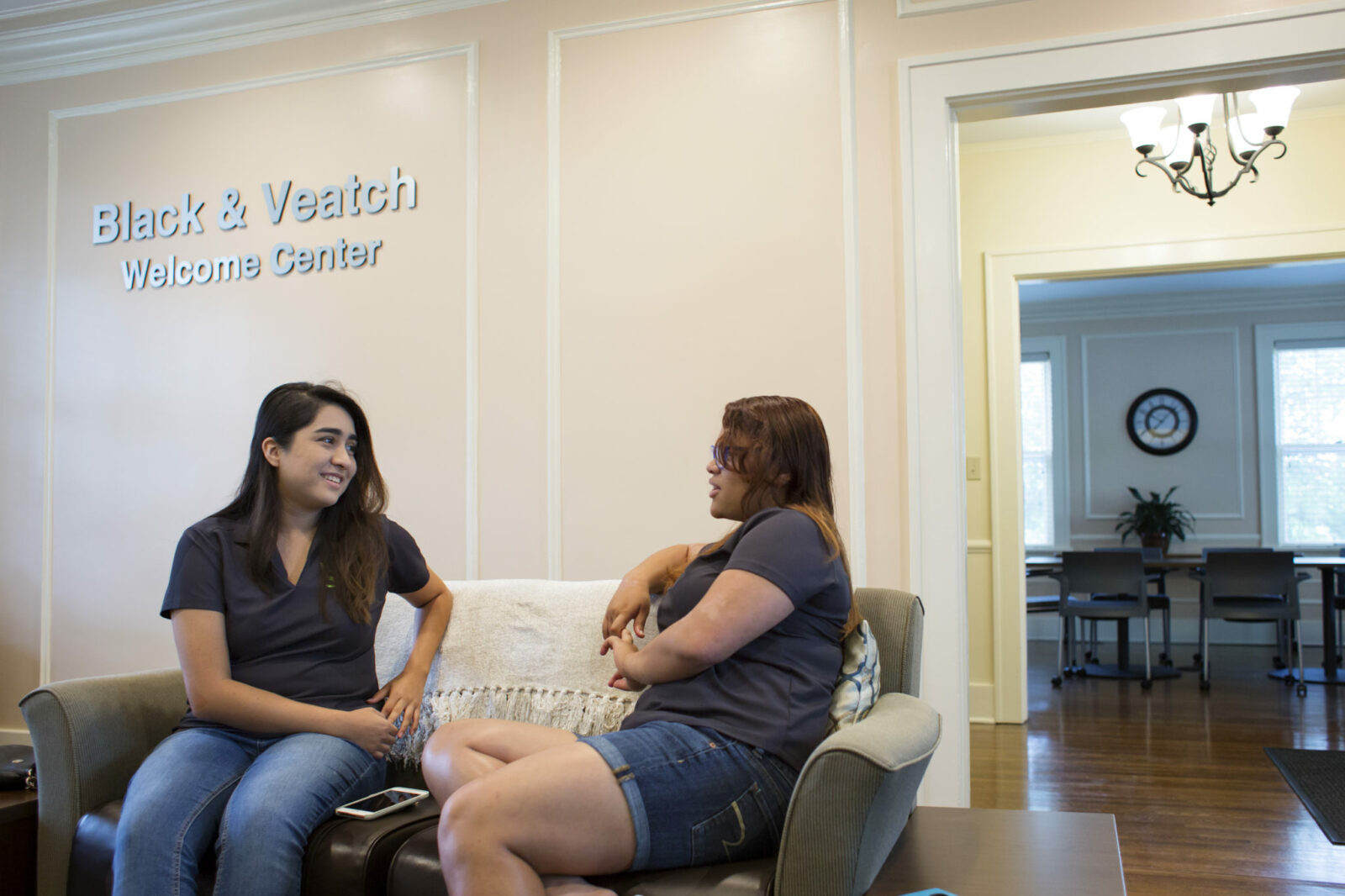 Upon entering the Student Diversity, Outreach and Women's Programs Center at Missouri University of Science and Technology, students will soon be greeted by a new welcome center for multicultural services on campus.
A ribbon-cutting ceremony for the Black & Veatch Welcome Center will be held at 3 p.m. Monday, Feb. 20, in the Student Diversity, Outreach and Women's Programs Center at Missouri S&T. The center is located at 605 W. 11th St. in Rolla.
The welcome center's new name recognizes engineering and construction company Black & Veatch for supporting Missouri S&T diversity programs that encourage middle- and high-school minority and female students to pursue education and careers in STEM (science, technology, engineering and mathematics) fields.
"Missouri S&T is grateful to this exceptional corporate partner for many years of support," says Chancellor Cheryl B. Schrader. "Now, through this investment in our outreach programs for minority and female students, Black & Veatch is encouraging a new generation of leaders."
Black & Veatch has a five-year commitment with Missouri S&T to support several diversity programs on campus, including the National Society of Black Engineers Pre-College Initiative Program, the Society of Hispanic Professional Engineers Si Se Puede Program, the Society of Women Engineers Lock-In Conference, and the Minority Introduction to Technology and Engineering, It's A Girl Thing, Summer Solutions, and EcoGirl summer camps.
"Engineering companies like Black & Veatch are keenly aware of the gaps that exist within the STEM disciplines, and recruiting more women and minorities to our ranks must be a top priority," says Lori Kelleher, chief human resources officer at Black & Veatch. "We are proud that our name is now synonymous with the efforts by this great institution to identify and nurture a diverse pool of problem solvers."
Black & Veatch is an employee-owned, global leader in building critical human infrastructure in energy, water, telecommunications and government services. The company has operated since 1915 and has over 100 offices worldwide.
For more information about the new center, visit sdowp.mst.edu or call 573-341-4212.