Adobe partnership continues to benefit technical communication students at Missouri S&T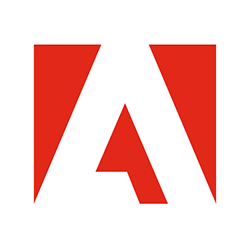 Missouri University of Science and Technology in Rolla, Missouri, is beginning its third year of partnership with Adobe Systems Inc., to allow students and faculty in the technical communication program to have hands-on access to Adobe's industry-standard software. This partnership is made possible through Adobe's University Outreach Program, which offers licenses of Adobe Technical Communication Suite to the students and faculty in the program.
The partnership between Missouri S&T and Adobe Systems Inc., which began in early 2015, has allowed students enrolled in technical communication courses to gain practical experience using the same software that they are likely to encounter in the workplace. Adobe Technical Communication Suite includes full versions of FrameMaker, RoboHelp, Captivate, Acrobat Pro DC and Presenter, each of which are best-in-class software tools, and Missouri S&T students benefit from gaining early familiarity with these programs, says Dr. David Wright, associate professor of English and technical communication and co-director of Missouri S&T's technical communication program.
This benefit is made most evident in Wright's Help Authoring 4520 course. In addition to discussing best practices for writing technical documentation, students begin using RoboHelp and RoboScreen Capture early in the semester. The course culminates in a final project created entirely in RoboHelp.
This semester, Wright's students will write brief reflections on their experience with the software as the course progresses.
"Technical documentation is a skill that is valued in every industry that has products to support," Wright says. "This is especially true of highly technical industries, and of the kinds of products and services both studied and created at Missouri S&T. RoboHelp has been, and continues to be, the industry standard for creating help systems and we could not be more proud of our partnership with Adobe."
Missouri S&T has taken advantage of the flexibility offered by this arrangement, and in addition to offering the software in the computer labs on campus, also allows authenticated users to access the software remotely through the university's virtual desktop infrastructure.
"I can't overstate how much more prepared I feel after my in-class experience with RoboHelp and the Adobe Technical Communication Suite, especially in technical documentation," says Tyler Neff, a senior in technical communication. "Not only did I learn valuable help authoring principles, but I was able to put those into practice using the same tools as I would in a workplace environment. The ability to access RoboHelp from home through the virtual desktop infrastructure was a pleasant surprise, and was extremely helpful near the end of the semester when the on-campus labs started to fill up."
Missouri S&T offers bachelor of science and master of science degrees in technical communication, as well as both undergraduate and graduate certificate programs. For more information visit english.mst.edu/department/techcom/.