Missouri S&T bands to perform fall concert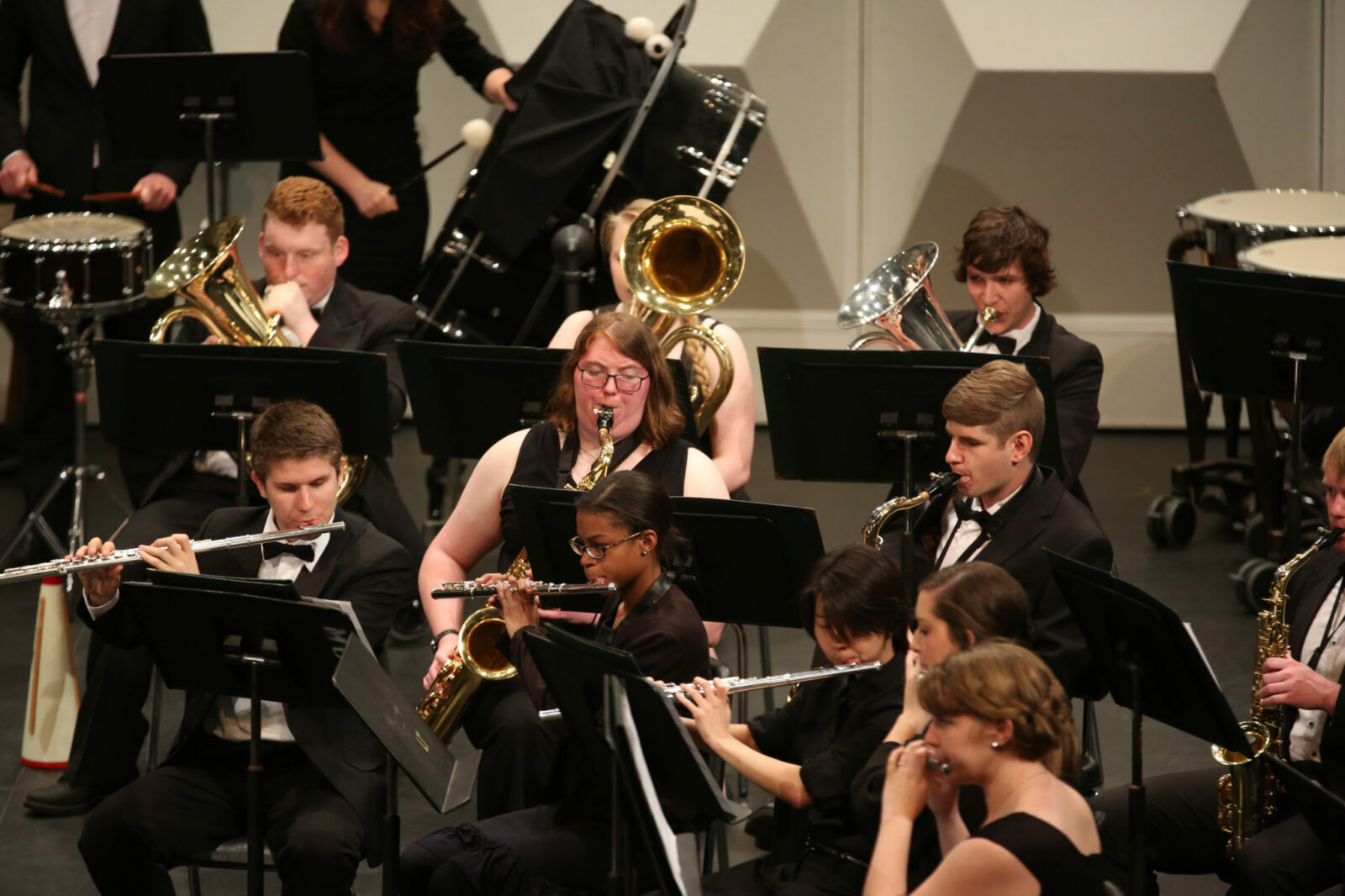 Missouri University of Science and Technology's Concert Bands will present their fall concert on Sunday, Oct. 30, in Leach Theater of Castleman Hall, located at 10th and Main streets in Rolla.
The performance will begin at 2 p.m. and tickets are $5 for adults and free for Missouri S&T students with student ID and youth age 18 and younger. Tickets are available from the Leach Theatre Box Office, located in the vestibule inside the main entrance to Leach Theatre of Castleman Hall, facing 10th Street.
The concert will begin with a performance by the Missouri S&T brass choir directed by Missouri S&T student Jonathan Jarvis, a junior in aerospace engineering. The brass choir will perform "Three Pieces from Water Music" by Handel.
After the Brass Choir, the Missouri S&T Symphonic Band takes the stage to perform "Luminance" by Gary D. Ziek, "Children of Gaia" by Robert Sheldon and "The Young Lions" by Jukka Viitasaari.
After a short intermission, the Missouri S&T video game music ensemble will perform. The ensemble is directed by Missouri S&T students Joshua Luna, a senior in philosophy, and Veronica Lee, a junior in biological sciences. The video game ensemble will perform "Halo Suite" arranged by Robert Sheldon and "The Legend Comes to Life" arranged by Jasmine Chan and Mitchel Chow.
The Missouri S&T Wind Symphony will then conclude the concert with "Fantasy on a Japanese Folk Song" by Samuel R. Hazo, "Along an English Countryside" by Richard L. Saucedo, "Toccata" arranged by Earl Slocum and "Four Dance Episodes" by Gary P. Gilroy.
The Symphonic Band and the Wind Symphony are directed by Dave Cress, assistant teaching professor of arts, languages and philosophy at Missouri S&T.
The Leach Theatre Box office is open 9 a.m. to 4 p.m. Monday through Friday. For more information, contact the Leach theatre Box Office by phone at 573-341-4219 or email at leach@mst.edu