World War II historian's latest book looks at the realities of aerial combat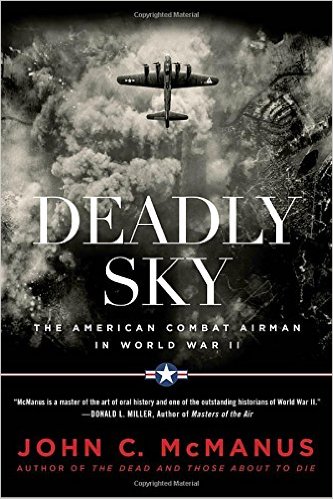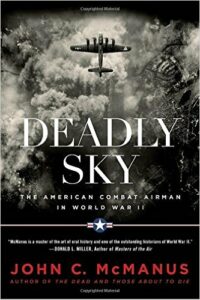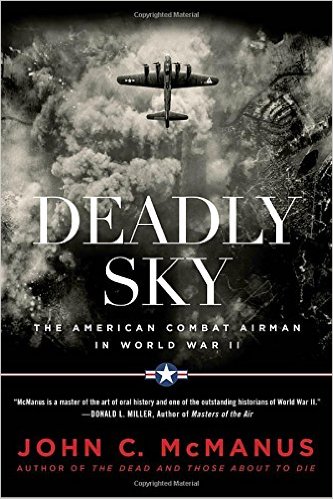 "Deadly Sky: The American Combat Airman in World War II," released in a new paperback edition on Tuesday, Aug. 2, takes an in-depth look at the dog fights that took place in the clouds above the European and the Pacific theaters of World War II. The book shares many personal accounts of American combat airmen between 1941 and 1945.
Military historian Dr. John C. McManus conducted both archival research and in-person interviews to shed light on training, living conditions, planes, combat missions, getting shot down and leadership in the face of war.
"The stories are all about combat airmen – their experiences and their world," says McManus, Curators' Distinguished Professor of history and political science at Missouri University of Science and Technology. "It looks at not only the military battles and close calls, but their impact on the airmen and the attitudes and morale that prevailed among the fliers."
In nearly four years of warfare all over the globe, America's fighter pilots and bomber crews suffered over 120,000 casualties, with over 40,000 killed. The aircraft covered in the book vary from the B-17 Flying Fortress to the sleek P-51 Mustang fighter.
"One of my favorite stories from the book has to do with an 8th Air Force bomber crew whose plane made it home from a tough mission over Kassel, Germany, in spite of absorbing 11 hits from 20 mm shells in their fuel tanks," says McManus. "Ordinarily such hits would have caused a catastrophic fire and explosion, but not one of the shells exploded. Later, back at base, ground crewmen found that the shells contained no explosive charges, rendering them harmless. Inside one of the shells was a scrawled note, written in Czech by some anonymous slave laborer stating 'This is all we can do for you now.'"
McManus is an internationally recognized expert in U.S. military history. He joined the Missouri S&T faculty in 2000. In 2014, he was named Curators' Distinguished Professor. He was the first Missouri S&T faculty member in a humanities or social sciences field to be named Curators' Distinguished Professor.
McManus earned a Ph.D. in history from the University of Tennessee in 1996. He earned a master of arts degree in history in 1991 and a bachelor of journalism degree in 1987, both from the University of Missouri-Columbia.