The St. Louis Symphony Orchestra to perform at Leach Theatre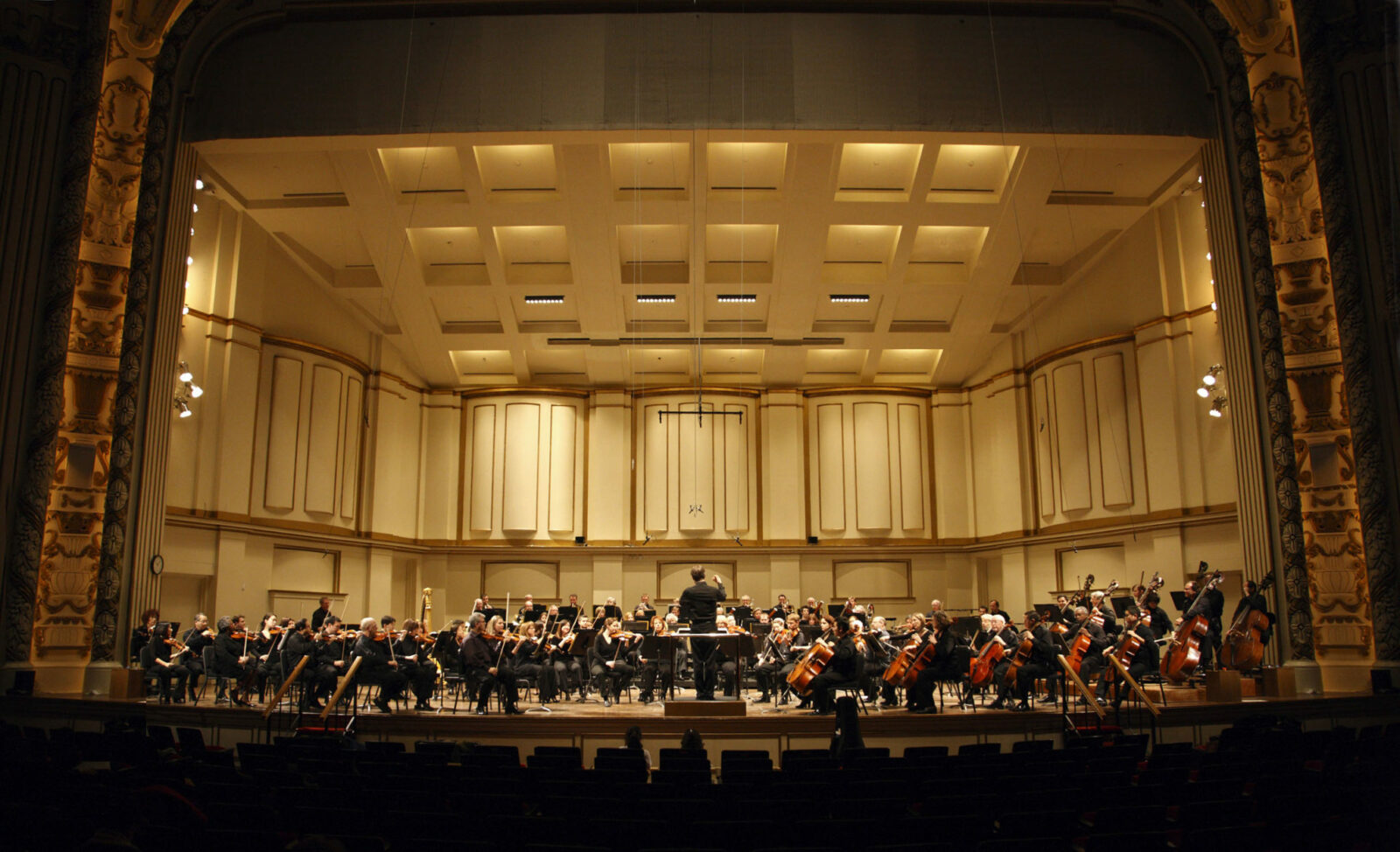 To kick-off its 25th anniversary season, Leach Theatre's 2016-17 lineup will begin with an opening gala event featuring a performance by the St. Louis Symphony Orchestra. It is a callback to its inaugural opening gala in 1991, when the Bolshoi Ballet performed to a sold-out audience.
The evening will begin at 6 p.m. Wednesday, Sept. 7, with a reception including hors d'oeuvres and live music by St. Louis-based pop-jazz duo "Bryan and Lola" on the patio of Castleman Hall, located at the corner of 10th and Main streets in Rolla. Attire for the event is black-tie optional.
At 7:30 p.m. the symphony will perform in Leach Theatre. The performance will include Beethoven's "Egmont Overture, op. 84," Wagner's "Siegfried Idyll" and Schumann's "Symphony No. 3 in E-flat major, op. 97," and be conducted by newly appointed resident conductor Gemma New.
Following the concert, celebrations will continue on the patio of Castleman Hall with dessert and a performance by local music group "The Pseudo Blues Band."
Tickets for the performance are $60 and can be purchased 9 a.m. to 4 p.m. Monday through Friday from the Leach Theatre Box Office, located in the vestibule inside the main entrance to Leach Theatre, facing 10th Street. Tickets can also be purchased online at leachtheatre.mst.edu/events/16-17/slso. This event is not a part of any season ticket subscription package.
Help Leach Theatre celebrate its 25th anniversary season throughout 2016-17. Named after 1920 mining engineering graduate Thomas Leach and his wife, Frances, the 650-seat theater is located in Castleman Hall and hosts dozens of professional events throughout the year. The annual list of shows are varied to appeal to as many people as possible. Past performances have ranged from Momma Mia! and STOMP to concerts by Arlo Guthrie and the Celtic Tenors.
The event is sponsored in part by Results Radio, Langston Interiors and Brewer Science.
For more information about the theater's upcoming season or to purchase season tickets, visit leachtheatre.mst.edu or call the box office at 573-341-4219.