Missouri S&T expert to present at Governor's Cybersecurity Summit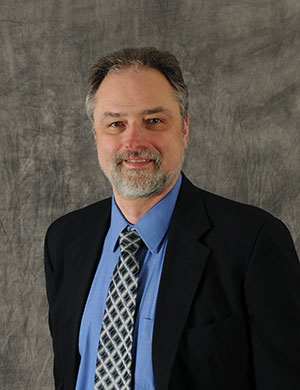 A computer science professor from Missouri University of Science and Technology will join top government hackers, corporate risk managers and information technology professionals at the inaugural Governor's Cybersecurity Summit in Jefferson City.
Dr. Bruce McMillin, also an associate dean for research and external relations in Missouri S&T's College of Engineering and Computing, will discuss the role of education in cybersecurity and the need to develop a trained workforce of "cyber warriors" at the summit Tuesday, Aug. 30, at the Capitol Plaza Hotel.
McMillin is a member of the Missouri Cybersecurity Task Force, a group formed in April by Gov. Jay Nixon to bring together experts from business, government and education to help bolster and enhance preparation against cyberattacks.
"The need for graduate education in this field is immense," McMillin says. "Studies show that hundreds of thousands of cybersecurity jobs in this country and across the world are going unfilled. The governor and other state leaders recognize the need to work closely with universities such as Missouri S&T to address that gap."
Enhanced workforce development is one of five key goals of the Missouri cybersecurity initiative, which is bolstered by a $100,000 federal grant from the U.S. Department of Homeland Security. The other goals include developing more effective ways to share information about possible threats; strengthening critical infrastructure; and improving responses to cybersecurity attacks.
Other speakers at the summit include Nixon; Doug Nelson, commissioner of the state Office of Administration; Teri Takai, former chief information officer for the U.S. Department of Defense; and Uber security engineer Charlie Miller, who joined the transportation company after he and another hacker remotely gained control of a Jeep Cherokee through its internet-connected entertainment system, leading Fiat Chrysler to recall more than 1 million U.S. vehicles for a software update.