Missouri S&T Formula SAE team earns seventh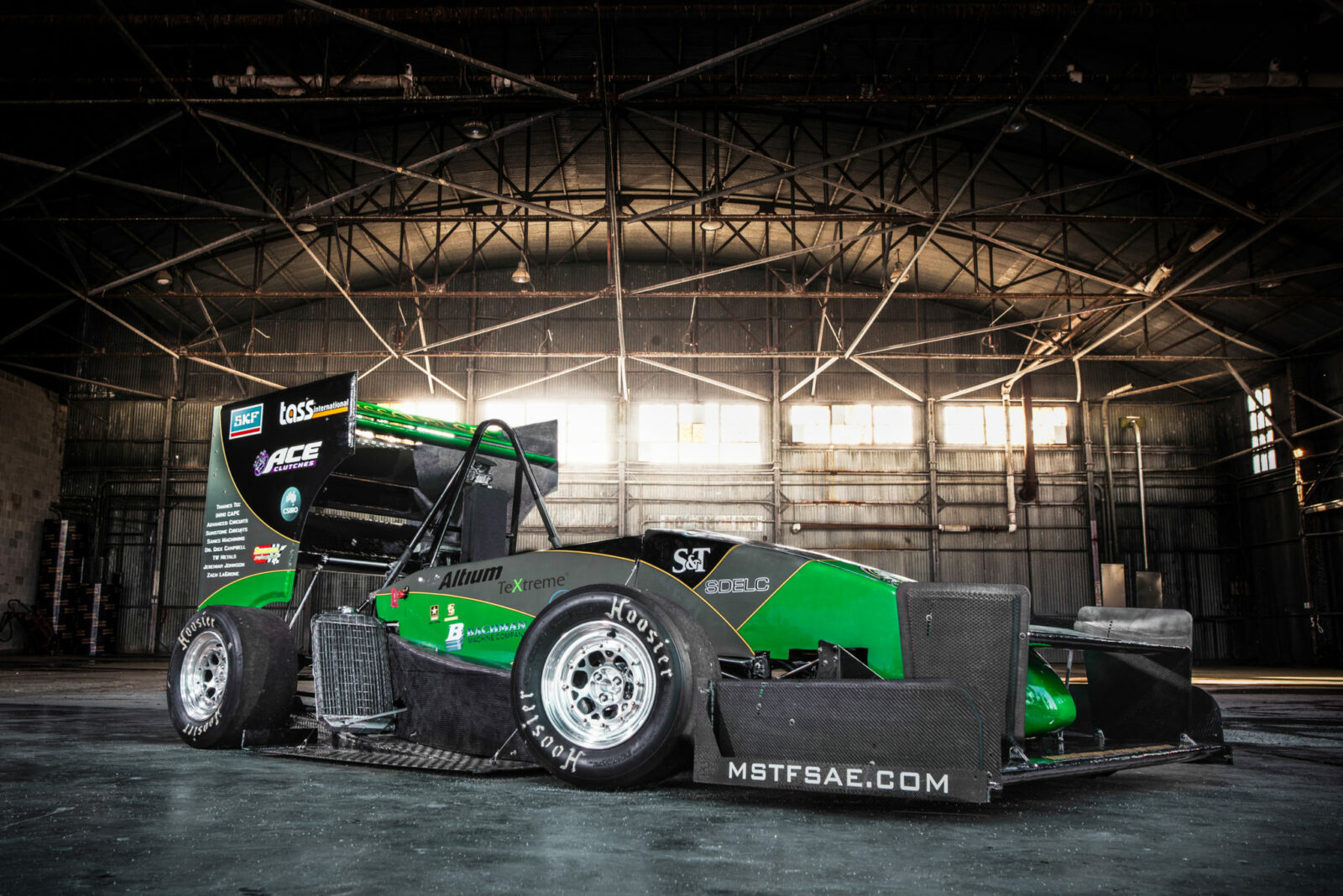 Missouri University of Science and Technology's Formula SAE team earned seventh place out of 117 teams this past weekend at Formula-SAE Michigan.
The event, a national student design competition sponsored by SAE International, challenged collegiate teams from around the world to design, build and operate Formula One-style racecars.
During the competition, a skid-pad event tested the car's turning and cornering on a figure-eight-shaped course. An acceleration test measured the car's speed over a short distance. A one-lap autocross event proved the car's maneuverability on a tight course and determined the starting order for the final event, an endurance race to prove durability. In the endurance race, the car had to withstand the stress of long-term driving at elevated speeds. Each race was timed to rank the teams; none of the events were head-to-head races.
Missouri S&T's 2016 car features a modified Kawasaki engine that can propel the vehicle to speeds of up to approximately 65 mph. The car underwent several hours of wind tunnel testing to help the team design a custom aerodynamics package. Its custom fittings produce a large amount of downward force and are designed to help the car's tires grip the track better.
Alex Mills, a senior in petroleum engineering from Springfield, Missouri, is the Formula SAE team leader. Dr. Hank Pernicka, associate professor of aerospace engineering at Missouri S&T, is the Formula SAE Team's faculty advisor. For more information about the event, visit students.sae.org.