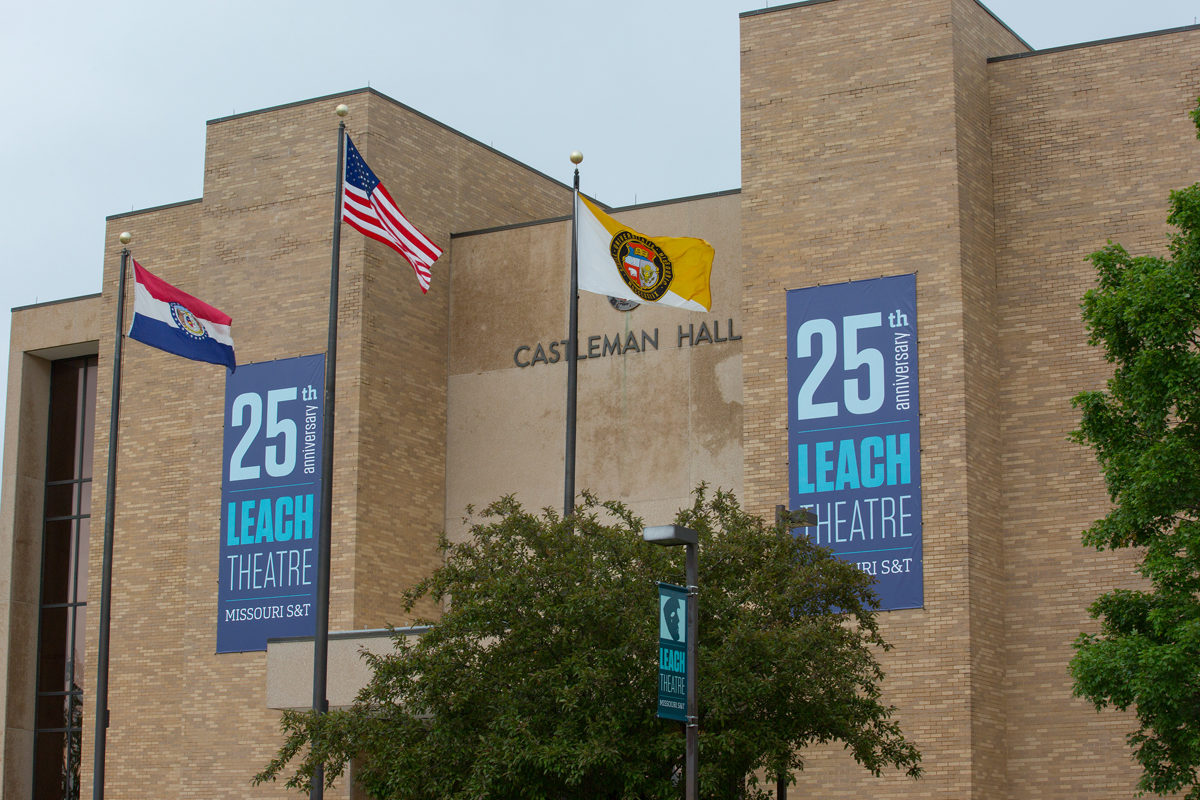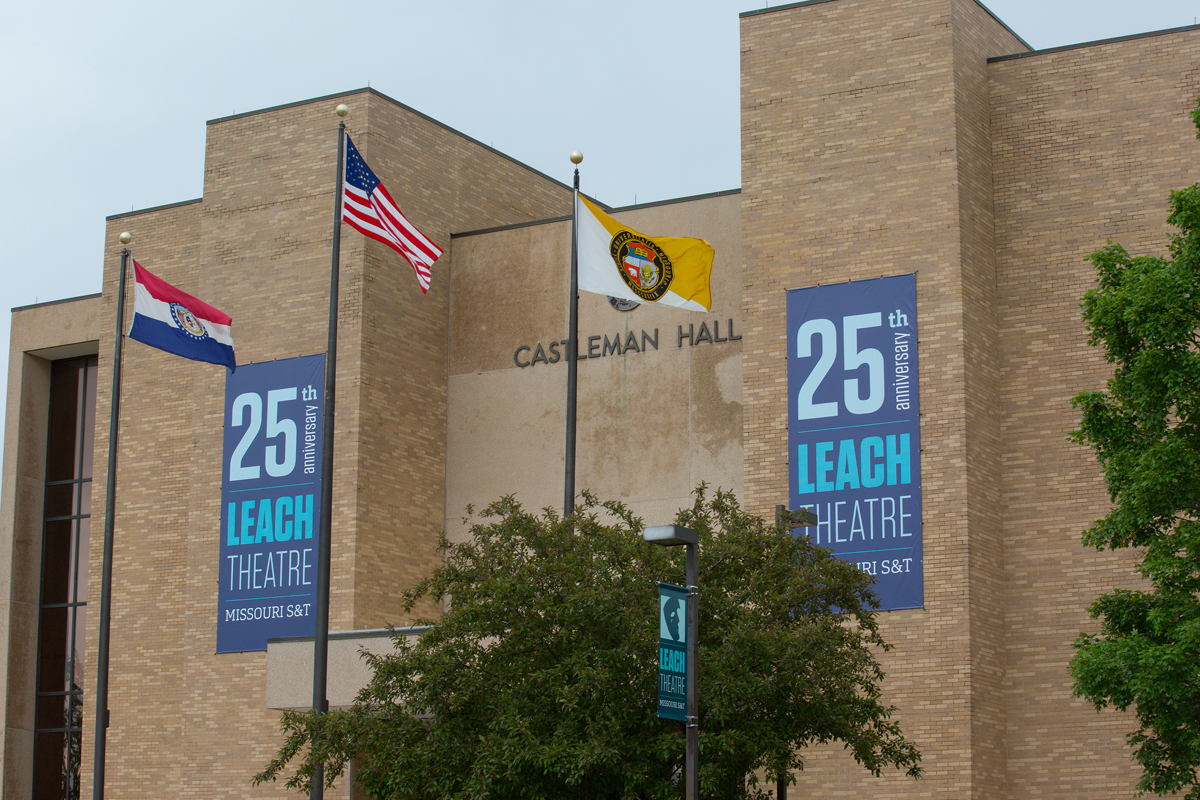 For 25 years, Leach Theatre has hosted Broadway shows, orchestra concerts, comedy acts, universitywide addresses, and film festivals — even events like freshman chemistry safety classes. The theater has touched many lives throughout its history but its No. 1 priority has always been to serve the students of Missouri S&T.
"The theater brings in talented performers that we believe will enrich the students' experience while here," says Emily Brickler, director of Leach Theatre. "We bring the arts to the local community and provide an opportunity for people to see performances that they would not have easy access to otherwise."
Named after 1920 mining engineering graduate Thomas Leach and his wife, Frances, the 650-seat theater is located in Castleman Hall and hosts dozens of professional events throughout the year. The annual list of shows are varied to appeal to as many people as possible. Past performances have ranged from Momma Mia! and STOMP to concerts by Arlo Guthrie and the Celtic Tenors.
"To provide students access to the quality shows Leach hosts, we give away 50 free student tickets to each performance in our performing arts series," says Brickler. "We are the only stop in the state for some artists, so it is important to give students a first chance to see them."
Students take the stage throughout the year, in orchestra, band, choir, theater and dance performances. The stage is also the setting for the annual St. Pat's Coronation ceremony, held the Friday night before the parade.
This fall, Leach Theatre will kick-off its 25th anniversary season with an opening gala event featuring a performance by the Saint Louis Symphony Orchestra on Wednesday, Sept. 7. It is a callback to its inaugural opening gala in 1991, when the Bolshoi Ballet performed to a sold-out audience.
The following performances will be a part of Leach Theatre's 25th anniversary season:
Saint Louis Symphony Orchestra – 7:30 p.m. Wednesday, Sept. 7
4D Theatre with Mark Nizer – 7 p.m. Friday, Sept. 23
Letters Home – 7 p.m. Friday, Oct. 21
Capitol Steps – 7:30 p.m. Monday, Oct. 24
Page by Page – Friday, Nov. 18
The TEN Tenors – 7:30 p.m. Sunday, Dec. 4
STOMP – 7:30 p.m. Friday, Jan. 27, 2017
Frank Almond: A violin's life – 7:30 p.m. Saturday, Feb. 4, 2017
Vienna Boys' Choir – 7:30 p.m. Thursday, Feb. 9, 2017
42nd Street – 7:30 p.m. Monday, March 13, 2017
Shades of Bublé – 7:30 p.m. Saturday, April 8, 2017
Sing Along with The Muppet Movie – 4 p.m. Saturday, April 29, 2017
The Russian National Ballet Theatre presents Sleeping Beauty – 7:30 p.m. Tuesday, May 2, 2017
For more information about the theater's upcoming season or to purchase season tickets, visit leachtheatre.mst.edu or call the box office at 573-341-4219.