S&T Academy of Mines and Metallurgy inducts new members
Six graduates of Missouri University of Science and Technology were inducted into the Missouri S&T Academy of Mines and Metallurgy on April 21.
The academy is an advisory group that was founded in 1954. The group includes graduates and others who have made outstanding contributions to their professions.
The 2016 inductees are as follows:
— Dr. Karl Burgher of St. James, Missouri, earned a bachelor of science degree in economics in 1984 and a Ph.D. in mining engineering in 1985, both from Missouri S&T. He also holds bachelor of science and master of science degrees in mining engineering from Michigan Technological University. Burgher has held faculty positions at several universities, including Missouri S&T. He has held tenured positions in four different departments and has held several administrative titles, including interim chief technology officer, vice president of research and contracts, chief strategy officer and president. He specializes in change management, contract acquisition, reorganization, strategic planning and start-ups. He is currently the managing Director of Burgher-Gines-Weaver. He also acts as principal for Sunshine Valley Communications.
— Terry W. Donze of Wheat Ridge, Colorado, earned a bachelor of science degree from Missouri S&T in 1971. After graduation, he began working as a senior staff geophysicist for AMOCO Production Co. in New Orleans. He worked on interpreting, mapping and exploration along the Gulf Coast and Southeast U.S. Since 1987, Donze has consulted throughout the U.S., Gulf of Mexico, Africa, Asia, Australia, and South America regarding programing, planning, data interpellation, and acquisition analyses. He served as an area director for the Miner Alumni Association from 1996-98 and has held a variety of leadership positions in professional societies like the Society of Exploration Geophysicists, American Association of Petroleum Geologists, and National Coalition for Public Lands and Natural Resources.
— Linda R. Harrell of Washington, Illinois, research manager for the advanced materials technology division of Caterpillar Inc., earned a bachelor of science degree in ceramic engineering from Missouri S&T in 1988. She also holds a master of science degree in industrial engineering from Bradley University. In 2015, she received an award of professional distinction from Missouri S&T. Harrell joined Caterpillar in 1988 as a research engineer and has held several positions of increasing responsibility, including spending four years in Kobe, Japan. An active Miner alumna, Harrell received the Peoria Area ASM Presidents Award, has been a member of the Corporate Development Council, and was named to the Engineering Advisory Board in 2015. She is also a member of the Society of Women Engineers and ASM International and serves on the ASM-Peoria chapter executive board.
— Timothy L. Hildebrand of Castroville, Texas, president and chief operating officer of Zachry Exploration LLC, earned a bachelor of science degree in geological engineering from Missouri S&T in 1980. He also attended several Spanish-languages schools, both in the U.S. and abroad. Hildebrand began his career with Tenneco Oil Co., then joined Royal Dutch in Cartagena, Colombia. In 1991, he joined Zachry Exploration as an exploration manager. An active member of his local parish, he has been on mission trips to Belize and Guatemala. He is president of the board of East Medina County Special Utility District and past president of the Castroville Lions Club. He is an active member of the American Association of Petroleum Geologists, Society of Petroleum Engineers and South Texas Geological Society, and serves as vice president of the Post Cambrian Association.
— Kurt Benton Oakes of Clayton, North Carolina, senior manager of explosives engineering for Martin Marietta Materials Inc., earned a bachelor of science degree in mining engineering from Missouri S&T in 1985. He started his career as an underground coal miner with Mid-Continent Resources Inc. He held positions of increasing responsibility at the Feldspar Corp., Orica USA Inc. and Olson Explosives Inc. In 1999, Benton was named the Society for Mining, Metallurgy and Exploration (SME) Young Scientist of the Year, and in 2005 he received Orica's Deliver the Promise Award. He is active in SME, the International Society of Explosives Engineers (ISEE) and the Mining Development Board and has worked with S&T's new explosives engineering program along with sponsoring research.
— Dr. Matthew J. O'Keefe of Rolla, Missouri, chair and professor of materials science and engineering at Missouri S&T, earned a bachelor of science degree in metallurgical engineering from Missouri S&T in 1985. He also holds a Ph.D. from the University of Illinois at Urbana-Champaign. O'Keefe began his career with the Air Force Research Laboratory. In 1999, O'Keefe returned to Missouri S&T as interim assistant vice chancellor of Global Learning. He has received numerous awards for faculty excellence, research, teaching and best paper. He is a member of the Metals, Minerals and Materials Society, the Materials Research Society, ASM International, NACE International (Corrosion Society), Alpha Sigma Mu and Tau Beta Pi.
Two current faculty members received awards during the academy induction ceremony:
— Dr. Kelly Liu, professor of geosciences and geological and petroleum engineering, received the Senior Faculty Award.
— Dr. Ayodeji "Deji" Alajo, assistant professor of mining and nuclear engineering, received the Junior Faculty Award.
In addition, six students received scholarship awards from the academy:
— Nathaniel Griffen, a senior in metallurgical engineering from Washington, Missouri
— Austin Stanfield, a senior in ceramic engineering from Kansas City, Missouri
— Jonathan Ross, a senior in nuclear engineering from University City, Missouri
— Tyler Sundell, a senior in geology and geophysics from St. Robert, Missouri
— Angelo Encapera, a senior in petroleum engineering from Wichita, Kansas
— Ross Hoover, a senior in mining engineering from St. Charles, Missouri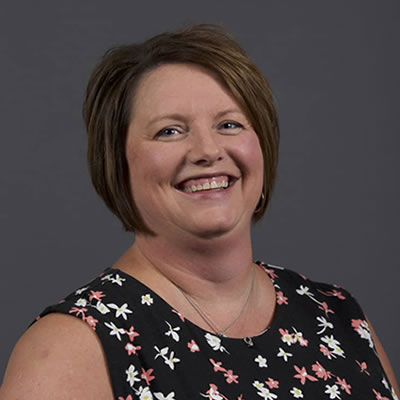 Looking for something?
CASE Department News
CEC Department News
Kummer College Department News