Missouri S&T's Saudi Night is April 23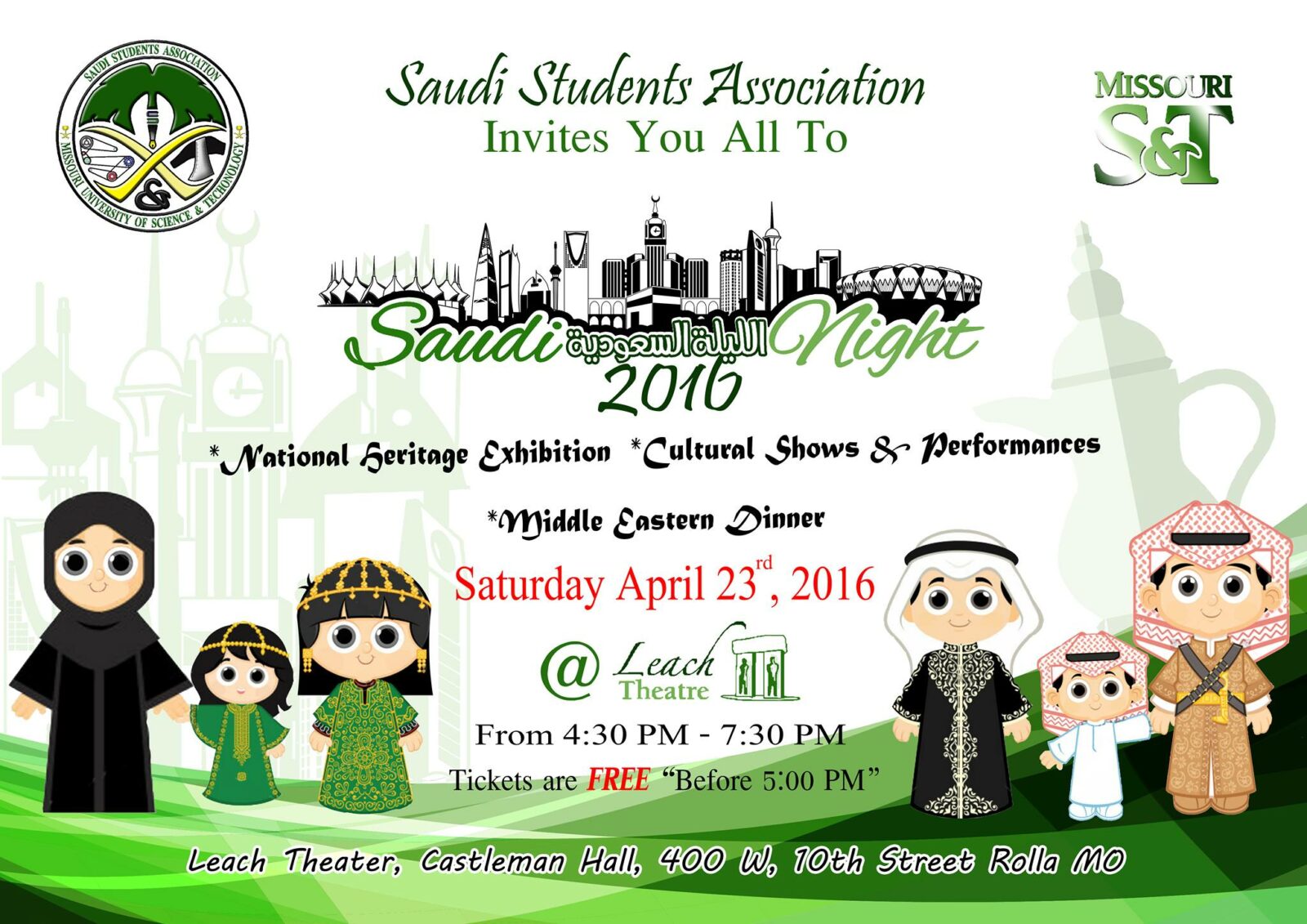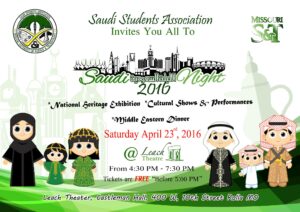 Missouri University of Science and Technology's Saudi Student Association will host the 10th annual Saudi Night celebration this April.
The area community is invited to learn about Middle Eastern culture and customs at 4:30 p.m. Saturday, April 23, in Leach Theatre of Castleman Hall, 10th and Main streets in Rolla.
Tickets for the event are free and are available at the Leach Theatre Box Office located in the vestibule of the main entrance of Castleman Hall, facing 10th Street.
The event will begin with a cultural exhibition in the lobby of Leach Theatre followed by cultural performances in the theatre. A Saudi Arabian dinner will be served on the lawn outside of Castleman Hall after the show.
For more information about the event, email Saif Alqahtani, president of S&T's Saudi Student Association at ssahx9@mst.edu.