Missouri S&T selects 2016 St. Pat and court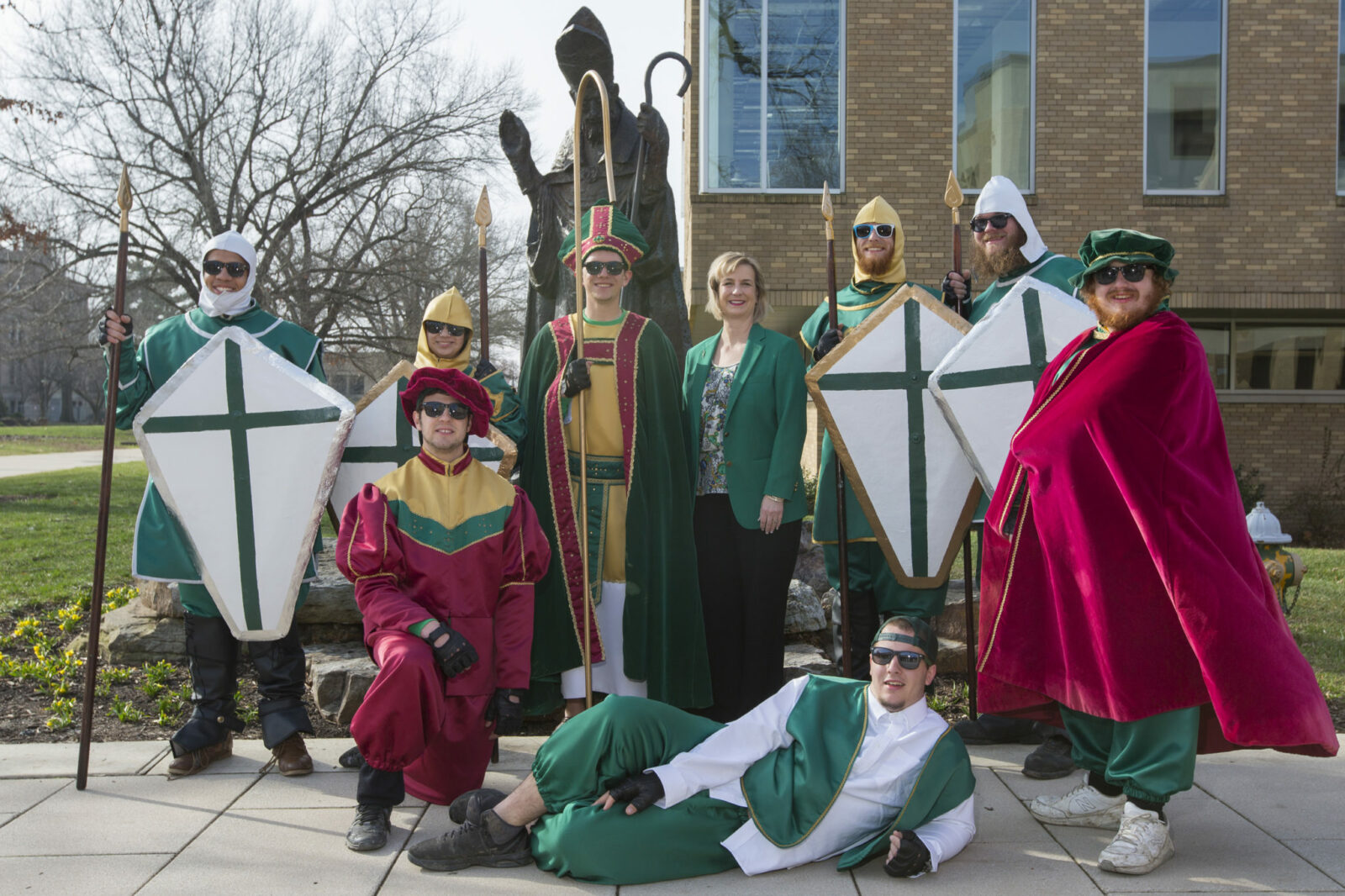 Tony Miano, a senior in mathematics at Missouri University of Science and Technology, will portray St. Patrick during the 108th celebration of St. Pat's in Rolla. Miano is from Ballwin, Missouri.
St. Pat and his court will officially arrive in downtown Rolla at noon Wednesday, March 16. Following a procession through downtown, the court will preside over follies at the pavilion on 9th and Oak streets near the railroad tracks.
The court will also participate in formal coronation ceremonies at 9 p.m. Friday, March 18, in Leach Theatre of Missouri S&T's Castleman Hall. There, Honorary Knights and Student Knights will be dubbed and the St. Pat's Queen of Love and Beauty will be crowned.
The 2016 celebration continues on Saturday, March 19, with the annual St. Pat's Parade through downtown Rolla. The parade begins at 11 a.m. on Pine Street.
The following students are members of St. Pat's Court this year:
Master guards: Brandon Kane, a senior in engineering management from Eureka, Missouri; and Anneka Swinson, a senior in information science and technology from St. Charles, Missouri.
Guards: Cairon Washington, a junior in electrical engineering from St. Louis; and John Ziegler, a senior in multidisciplinary studies from Webster Groves, Missouri.
Herald: Joseph Loesche II, a junior in nuclear engineering from St. Louis.
Page: Andrew McDonough, a senior in mechanical engineering from St. Louis.
Trumpeter: Daniel Wilson, a senior in business and management systems from St. Charles, Missouri.