Missouri S&T Hispanic Film Series to feature 'After Lucia'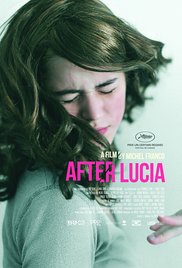 The third film in the Hispanic Film Series offered by the Missouri University of Science and Technology arts, languages, and philosophy department is After Lucia, a Spanish film with English subtitles.
The film begins at 7 p.m. Friday, March 11, in Room 104 Physics Building. The event is free of charge.
After Lucia, produced in Mexico and released in 2012, is a drama film that follows the story of Roberto and his 17 year-old daughter, Alejandra. After his wife dies in a road accident, Roberto decides to leave Puerto Vallarta and relocate to Mexico City.
"Coping with her mother's loss and looking for acceptance within her new social network at school, Alejandra has sex with a classmate, and for that mistake, she will silently suffer bullying at school, until she decides the weight of the abuse is unbearable," says Dr. Jorge Porcel, associate professor of arts, languages, and philosophy at Missouri S&T and organizer of the Hispanic Film Series.
The Hispanic Film Series was made possible through its sponsors: Pragda; Spain Arts and Culture; Dr. Steven Roberts, vice provost and dean of the Missouri S&T College of Arts, Sciences, and Business; and Dr. Audra Merfeld-Langston, interim chair of arts, languages, and philosophy.
The next film in the series will be 7 Boxes screened at 7 p.m. Friday, April 8. For more information about the Hispanic Film Series, contact Porcel at porcelj@mst.edu or call 573-341-4869.