KMST spring membership drive to coincide with NPR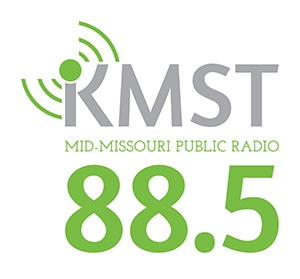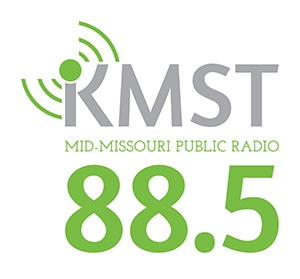 Public radio station KMST's spring membership drive starts March 19, with the live finish to the membership drive starting on Saturday, April 9.
KMST Station Manager John Francis says this spring's drive dates have been moved forward by five weeks over previous years in order to coincide with National Public Radio's (NPR) fundraising period.
"As a staff we felt it would be to our advantage to conduct our spring fundraising efforts alongside NPR's, with the hope that together the two efforts will make for a stronger fundraising period for KMST," says Francis.
The drive starts Saturday, March 19, with fundraising during programming breaks only. The intensity of the fundraising efforts will increase each week through Friday, April 8, with a live finish to the drive starting on Saturday, April 9. The drive will officially conclude on Sunday, April 17, or when the station's goal of $72,000 is reached.
"This past fall, our members and listeners seemed to enjoy the new drive format with limited program interruption, and we plan on continuing this new drive model this spring" says Francis. "We're also giving members and listeners more reason to pledge early in the drive through a variety of premium gift drawings," added Francis.
The earlier in the membership drive that members and listeners pledge, the more drawings their name is placed in.
Members and listeners who complete the membership form on the KMST website (KMST.org) will be entered in all gift drawings. These drawings will take place each week:
March 25 — $50 gift certificate to Sybils and $50 gift certificate to Leach Theatre
April 1 – Canvas printed photograph "Sunrise on the farm," donated by Joel Goodridge with printing by Jesse Singleton
April 8 – Kindle Fire (sponsored by Avalon Photography Studio).
Starting April 9, drawings will be based on levels of fundraising achieved. At the $40,000 level, KMST will give away a family membership to Vessell's Fitness Complex (sponsored by Vessell's Fitness Complex). At the $50,000 level, KMST will give away a Bose Wave Radio (sponsored by Public House Brewing Co. and the St. James Winery). At the $60,000 level, the station will give away an Apple iPad Mini (sponsored by the S&T Store). And, at the $72,000 level, the station will give away an Apple Watch (sponsored by Public House Brewing Co. and the St. James Winery). Entry into the KMST drawings requires no purchase.
KMST is offering new and renewing members a choice of premiums at the $70 level and above, including classical music CD "Beethoven Complete String Quartets Vol. 5," a Harmonic Vibrations CD selection titled "My Turn Now" by Brooks Williams, a bluegrass CD titled "And Then There's This" by the Grascals, T-shirts with the new KMST logo and a new KMST travel coffee mug.
The money raised from the drive will help KMST continue to offer high-quality programming, including nationally acclaimed, award-winning programs like "Morning Edition," "All Things Considered," "Marketplace," "The Diane Rehm Show," and "Here and Now," one of its newest additions.
In addition to these flagship programs, KMST offers a variety of formats that include local and national news, talk, classical, jazz, acoustic folk, blues, big band, bluegrass, African, Caribbean, Celtic and more.
To make a pledge to KMST, visit kmst.org or call during the on-air membership drive at 573-341-4949 in the Rolla area, or toll-free at 888-776-5678.
KMST is a 100,000-watt non-commercial public radio station licensed to the Curators of the University of Missouri System, with listeners from 47 states and 41 countries through its website. KMST is located at 88.5 FM in the Rolla area and 96.3 FM in Lebanon and online at kmst.org.