Graduate students recognized for outstanding research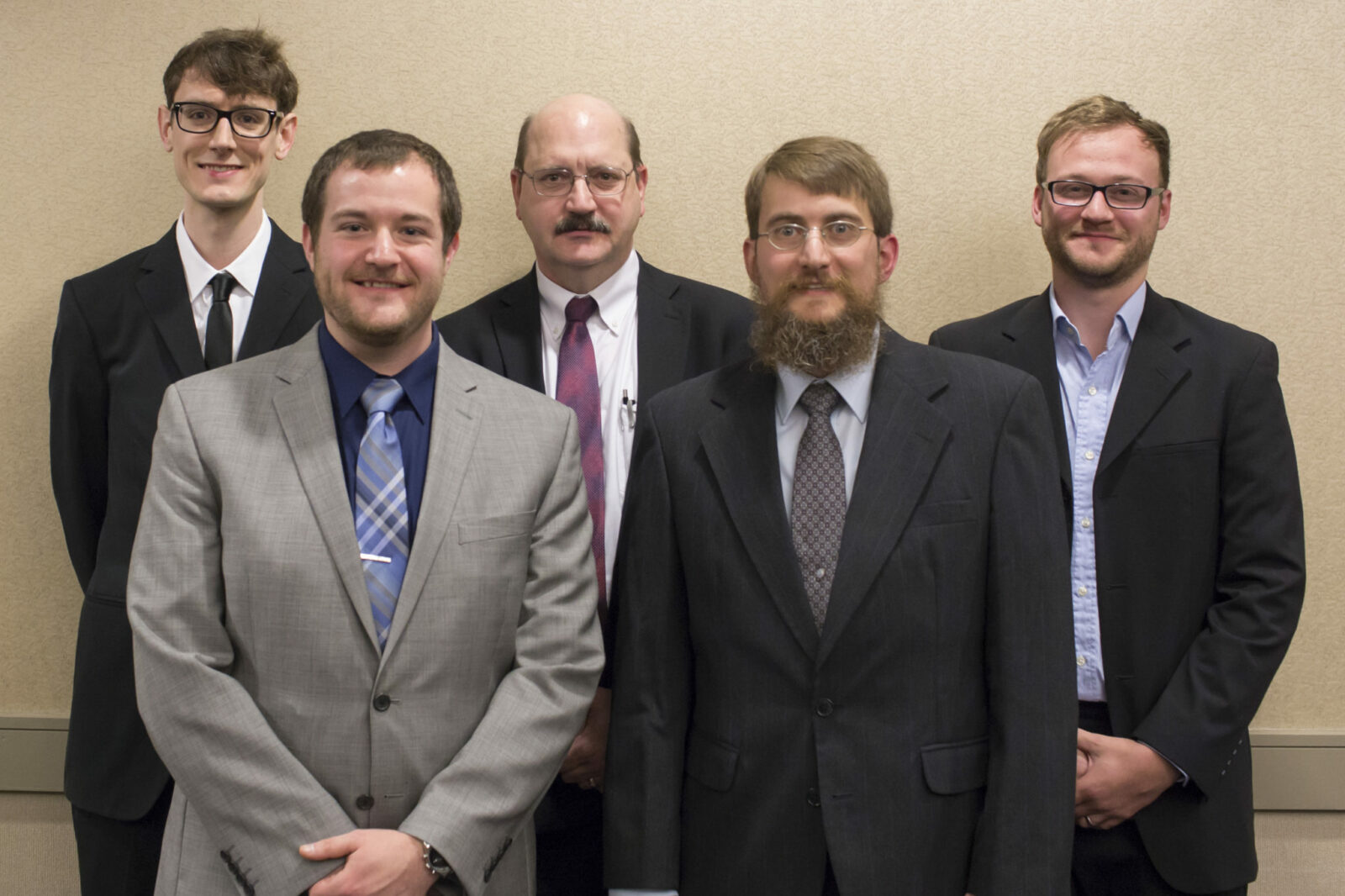 From investigations into massive geological changes in Africa to studies of wastewater treatment processes and a proposal to use mobile devices to predict traffic patterns, research by dozens of graduate students at Missouri University of Science and Technology was on display last month. On Monday, March 7, Missouri S&T's office of graduate studies recognized the top presentations during an awards banquet.
The university's seventh annual Graduate Fellows Research Poster Session was held Feb. 22 in the Havener Center of Missouri S&T to showcase the research efforts of 50 students who are either Missouri S&T Chancellor's Fellows or Chancellor's Distinguished Fellows. "These are students who have proven their academic excellence and were selected for the fellowships through a very competitive process," says Dr. Venkat Allada, vice provost for graduate studies.
During an awards banquet on Monday, March 7, the following six students were recognized for their outstanding research:
Faculty judges for this year's program were Dr. Bonnie Bachman, professor of economics; Dr. Steven Corns, associate professor of engineering management and systems engineering; Dr. Richard Dawes, associate professor of chemistry; Dr. Garry Grubbs, assistant professor of chemistry; Dr. K. Krishnamurthy, professor of mechanical and aerospace engineering; and Dr. Prakash Reddy, professor of chemistry.