'50 Years of Bogantics' opens at Leach Theatre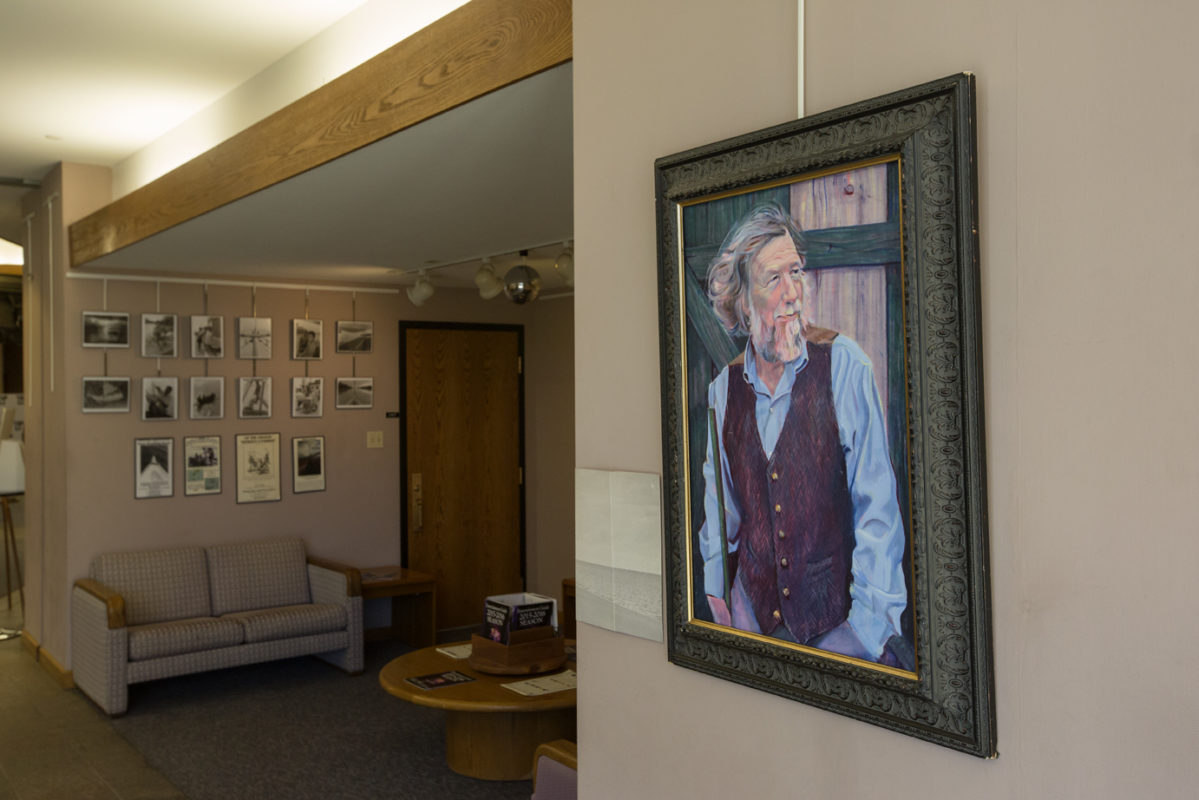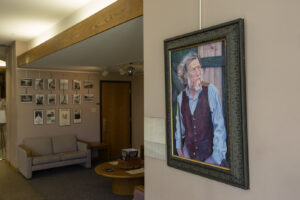 The Campus Art Committee at Missouri University of Science and Technology will host a reception on Feb. 9 for Leach Theatre's spring art show. The show features pieces by Dr. James J. Bogan Jr., Curators' Teaching Professor emeritus of art history and film at Missouri S&T, and includes selections from Bogan's books, poster-art, photography and artifacts from the classroom.
The reception will be held at 6 p.m. Tuesday, Feb. 9, in the Leach Theatre Lobby in Castleman Hall, located at 10th and Main streets in Rolla. The reception is free and open to the public. Drinks and light snacks will be served during the event, which will be hosted by Luce Myers, assistant teaching professor in arts, languages, and philosophy at Missouri S&T.
Following the reception, Bogan will host "An Evening of Bogantics" in Leach Theatre. The evening will include a screening of short films, plus poetry, art, music and what Bogan calls "Bogantics." Bogan's film credits include "Tom Benton's Missouri," "Carnival, Man," "Man vs. Tree" and "Brazilogy."
"Jim Bogan has made his teaching an art form," says Myers. "Jim incorporates his antics in many art expressions, including voice, pen, film, word and image. Every work is a dynamic story. It's hard to pin Jim down to one art form, as he integrates them all."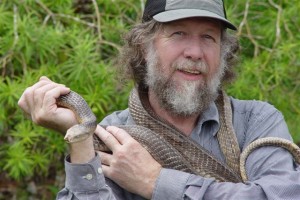 The art exhibit, titled "Fifty Years of Bogantics: A Retrospective of the Visual, Cinematic, Poetic, and Pedagogical Works of Professor James Bogan," will be on display until May 2016. The event is sponsored by the Campus Art Committee. In addition to teaching writing, literature, art history and film studies, Bogan has published poetry and essays, produced and directed films, and has created landscape art in the United States, Ireland, Belgium and Brazil.
For more information about the reception or the art show, contact Myers at 573-341-4109 or lmyers@mst.edu.