Professor's film listed among year's best video essays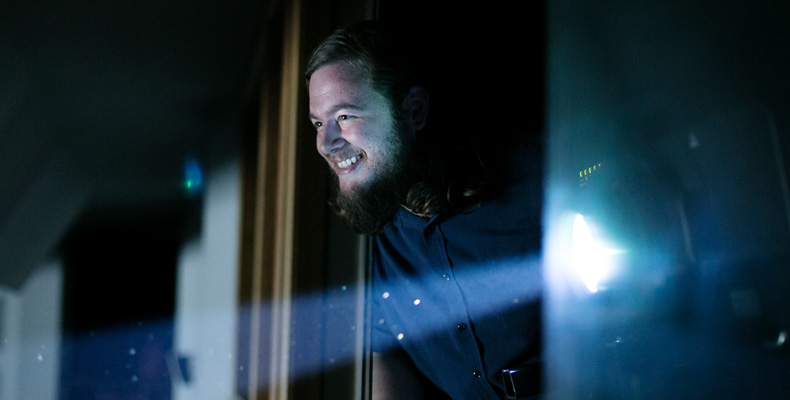 A Missouri University of Science and Technology professor's 20-minute video that likens certain film editing techniques to "punctuation marks" in movies has been included in a listing of the year's best video essays.
The video "Editing as Punctuation in Film," by Dr. Max Tohline, assistant professor of film at Missouri S&T, is included in the film website Fandor's end-of-year list of top video essays of 2015. The list is a compilation of video essays from the year judged as superior by 12 "leading figures in the contemporary video essay landscape," the website says in its Dec. 17 post.
In "Editing as Punctuation in Film," Tohline analyzes editing techniques as types of punctuation marks for the visual language of movies. Tohline was inspired to create the piece by a January 2014 article by Kathryn Schulz called "The Five Best Punctuation Marks in Literature."
"I wanted to assemble a video essay with a rapid fire list of nominees of great moments of editing-as-punctuation in film," Tohline writes in his online description of the video. "But as I started putting it together, the project grew into a twofold piece: an analysis of and response to Schulz's article as well as an attempt to spur new insights about editing by examining it through the metaphor of punctuation."
The resulting video essay includes clips from 100 films – or "101 if you count that Woody Allen quotes Duck Soup in Hannah and Her Sisters," Tohline writes.
A member of the Missouri S&T faculty since 2012, Tohline holds a Ph.D. in interdisciplinary arts from Ohio University. He also earned his bachelor of arts in English from Missouri S&T in 2007 and a master's degree in film studies from Ohio University.
Tohline also directs Missouri S&T's Free Film Series, which offers weekly movies for free to the campus and public during the fall and spring semesters.