Learn about Missouri's efforts to clean up waterways at S&T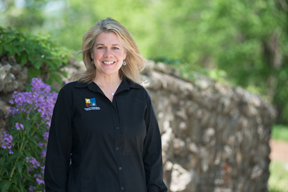 Learn about the state's efforts to protect and improve area water sources at a lecture by Sara Parker Pauley, director of the Missouri Department of Natural Resources (DNR) on the Missouri University of Science and Technology campus.
The presentation, titled "Water: A Driving Force," will be held at 2 p.m. Monday, Nov. 30, in Room 125 Butler-Carlton Civil Engineering Hall, located on the Missouri S&T campus at 1401 N. Pine St. in Rolla.
During the presentation, Pauley will discuss various integrated efforts the DRN is employing to ensure that citizens and visitors can enjoy clean and abundant water for generations to come.
Pauley was named director of DNR in December 2010 by Missouri Gov. Jay Nixon. In her role as director, Pauley leads the DNR's efforts to protect, preserve and enhance Missouri's natural and cultural resources.
The presentation is sponsored by Missouri S&T's Environmental Research Center. For more information about the presentation, email Denise Ray at raydl@mst.edu or Dr. Joel Burken at burken@mst.edu.