Hear Christmas songs and fireworks at Missouri S&T's orchestra concert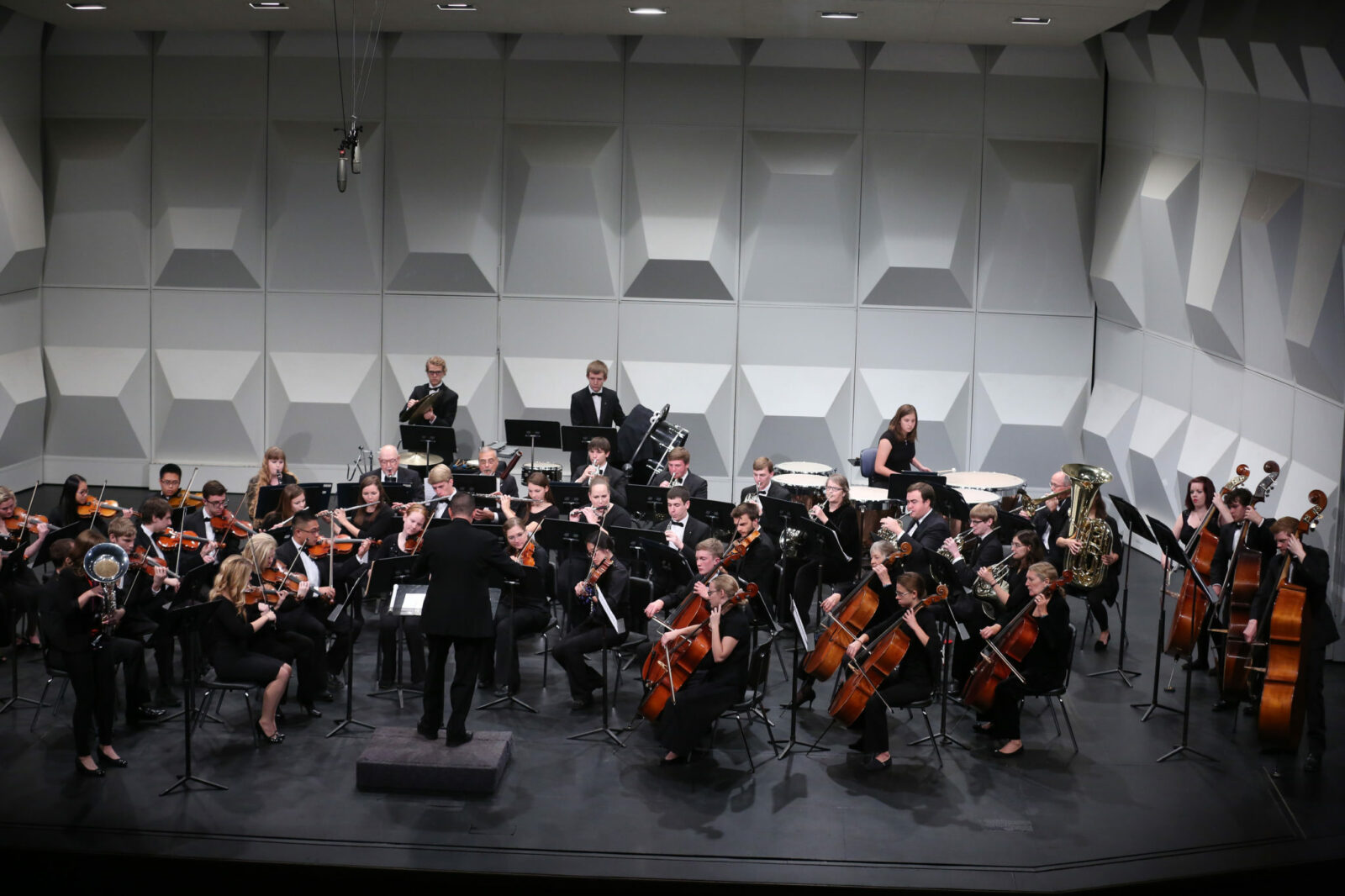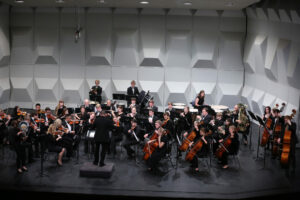 How can an orchestra concert featuring music from the "Nutcracker Suite" and Trans-Siberian Orchestra get any better? Missouri University of Science and Technology's University and Community Symphony Orchestra would answer by adding fireworks to the performance.
Missouri S&T's Chamber and University and Community Symphony orchestras will perform their winter concert at 2 p.m. Sunday, Dec. 6, in Leach Theatre of Castleman Hall, located at 10th and Main streets in Rolla. Philip Conjerti, a lecturer of music at Missouri S&T, will conduct the orchestras. Prior to the start of the concert, Conjerti will discuss with the audience the history and significance of the music that will be performed.
The Chamber Orchestra will open the concert with "Winter is Coming," a theme song from the popular television series "Game of Thrones." They will also perform "Brandenburg Concerto No. 3" by Bach and "Concerto Grosso" by Karl Jenkins.
After an intermission, the Symphony Orchestra will perform a variety of Christmas carols by Leroy Anderson and the "Nutcracker Suite" by Tchaikovsky.
During the final piece, "Christmas Eve Sarajevo" by the Trans-Siberian Orchestra, the stage will feature flashing lights, a fog machine and pyrotechnics performed by Missouri S&T's own explosives engineering department. The pyrotechnics will be guided by Jerry Vaill, a lecturer in mining and nuclear engineering at S&T. Vaill earned a bachelor of science degree in civil engineering in 1977 and a master of science degree in explosives engineering in 2012, both from Missouri S&T.
"I set out to help the orchestra prepare for concerts from a different angle," explains Conjerti. "One of my goals is to introduce new energy into the program and engage the audience and orchestra through the musical selections. Little did I know it would lead to interdisciplinary involvement from the campus."
Tickets are $5 for the general public and free for S&T students, faculty and staff who present a valid I.D. and youth age 18 or younger. Tickets can be purchased 9 a.m. to 4 p.m. Monday through Friday in the Leach Theatre Box Office located in the vestibule of the main entrance of Castleman Hall, facing 10th Street, or by calling 573-341-4219.
For more information on the concert or Missouri S&T orchestras, contact Conjerti at conjertip@mst.edu, or call the Missouri S&T performing arts office at 573-341-4185.