Missouri S&T scholar named research ambassador for German agency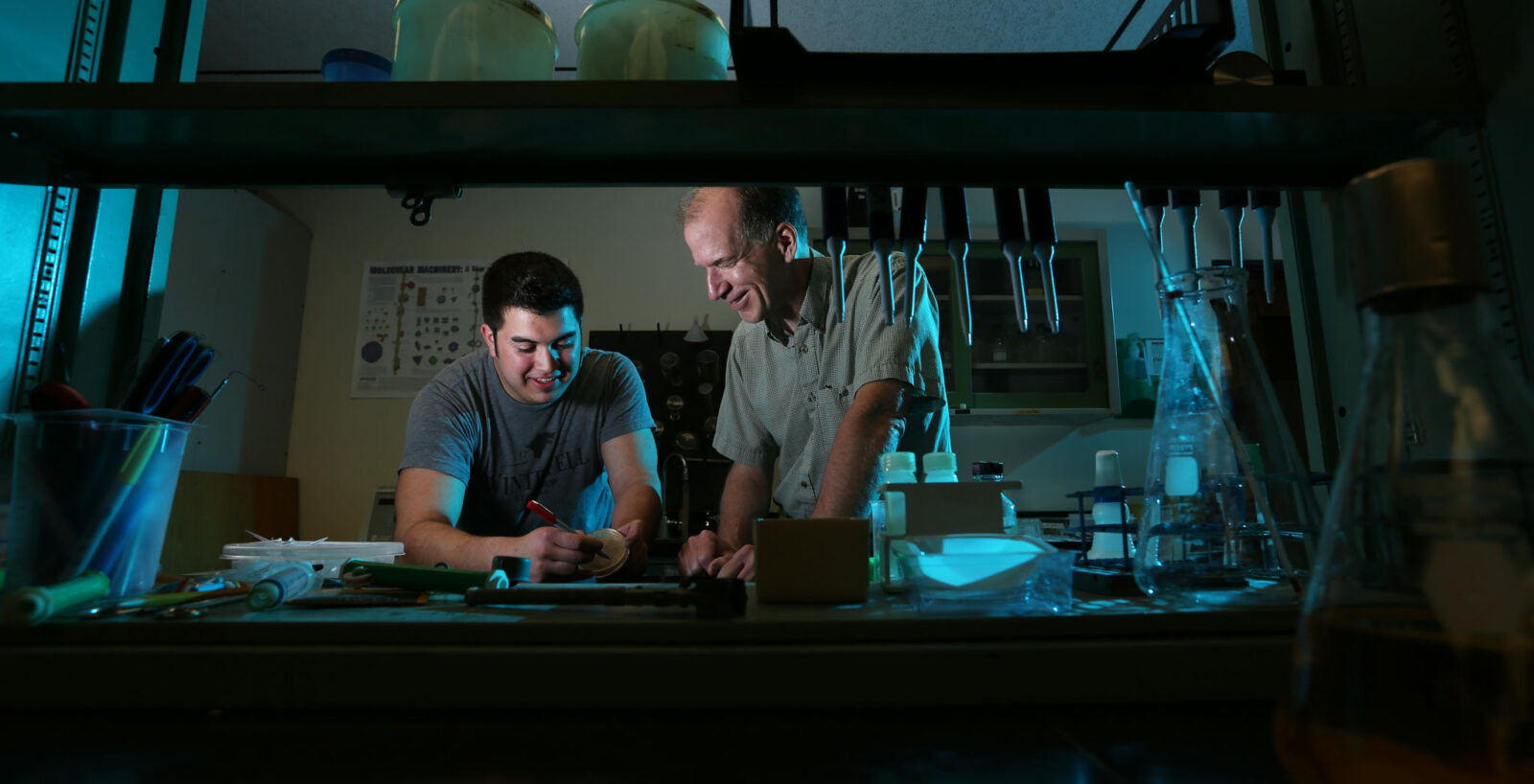 Dr. David Westenberg, an associate professor of biological sciences and chemical and biochemical engineering at Missouri University of Science and Technology, has been named a research ambassador for the German Academic Exchange Service (Deutscher Akademischer Austausch Dienst).
Westenberg is one of 15 ambassadors selected from the U.S. for the program. His one-year appointment will be renewed in future years for as long as he would like to serve in the position.
In his new role, Westenberg will act as a liaison for international research collaborations. He will help form research partnerships, consortia and foster other exchanges between German and U.S. academics.
"I am excited to be able to help faculty and students not just at Missouri S&T, but in the surrounding area, meet new researchers with new ideas and different perspectives," says Westenberg. "The goal is to build a collaborative database of researchers that will allow for easier collaborations with investigators thousands of miles away."
This is not Westenberg's first work with German scholars. In 1991, he served as a visiting scientist at the University of Göttingen for two years. He also served as a visiting scientist at Philipps University in Marburg, Germany, in 2005.
Westenberg joined Missouri S&T as an assistant professor in 1997 and was named an associate professor in 2003. He earned a bachelor of science degree in microbiology and public health from Michigan State University in 1982 and earned his Ph.D. in microbiology and molecular genetics from the University of California-Los Angeles in 1991.