The Hit Men to perform at Missouri S&T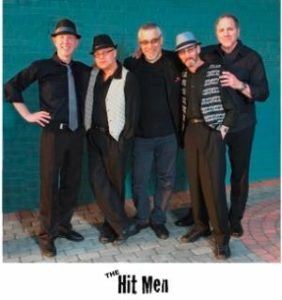 The 2015-16 season of the Campus Performing Arts Series at Missouri University of Science and Technology will kick off this month with a performance by The Hit Men. The group includes former performing and recording members of Frankie Valli and the Four Seasons, the Ramones, Jim Croce, and Tommy James and the Shondells.
The performance will be held at 7:30 p.m. Friday, Sept. 25, in Leach Theatre of Castleman Hall, 10th and Main streets in Rolla.
The Hit Men will perform hit songs from the '60s, '70s and '80s that the members helped popularize. The group will perform "December 1963 (Oh What a Night)," "Sherry" and "Crocodile Rock" among others. The group will mix the musical performance with stories from recording sessions and being on the road during the glory days of rock and roll.
Tickets are $35 for adults and $25 for youth age 18 and younger. Tickets are available to Missouri S&T students with a valid ID for $20. Tickets can be purchased 9 a.m. to 4 p.m. Monday through Friday from the Leach Theatre Box Office, located in the vestibule inside the main entrance to Leach Theatre, facing 10th Street. Tickets can also be purchased online at leachtheatre.mst.edu/cpas/15-16/thehitmen/.
The Hit Men's performance at Leach Theatre is sponsored by Digity Media, KXMO 95.3 FM and Kaleidoscope Weekly. For more information about the Sept. 25 performance, or to purchase tickets, contact Leach Theatre Box Office at 573-341-4219. More information about the Campus Performing Arts Series is available online at leachtheatre.mst.edu/newcpas/.